The trailer for the highly anticipated "Finding Nemo" sequel, "Finding Dory," is here — with a little help from its top-billed star, Ellen DeGeneres!
The talk-show host's EllenTube released the video Wednesday morning, when fans of the 2003 blockbuster reunited with some familiar fishy faces (including DeGeneres' forgetful Dory, and Nemo's dad Marlin, voiced again by Albert Brooks) and were introduced to some new ones, most notably an absurdly adorable whale shark named Destiny, played by "It's Always Sunny in Philadephia's" Kaitlin Olson.
According to IMDb, joining DeGeneres, Brooks and Olson for the star-studded sequel are Idris Elba, Michael Sheen, Dominic West, Diane Keaton, Ed O'Neill, Ty Burrell and Eugene Levy.
RELATED: Ashton Kutcher tells Ellen DeGeneres he sings 'Wheels on the Bus' to baby Wyatt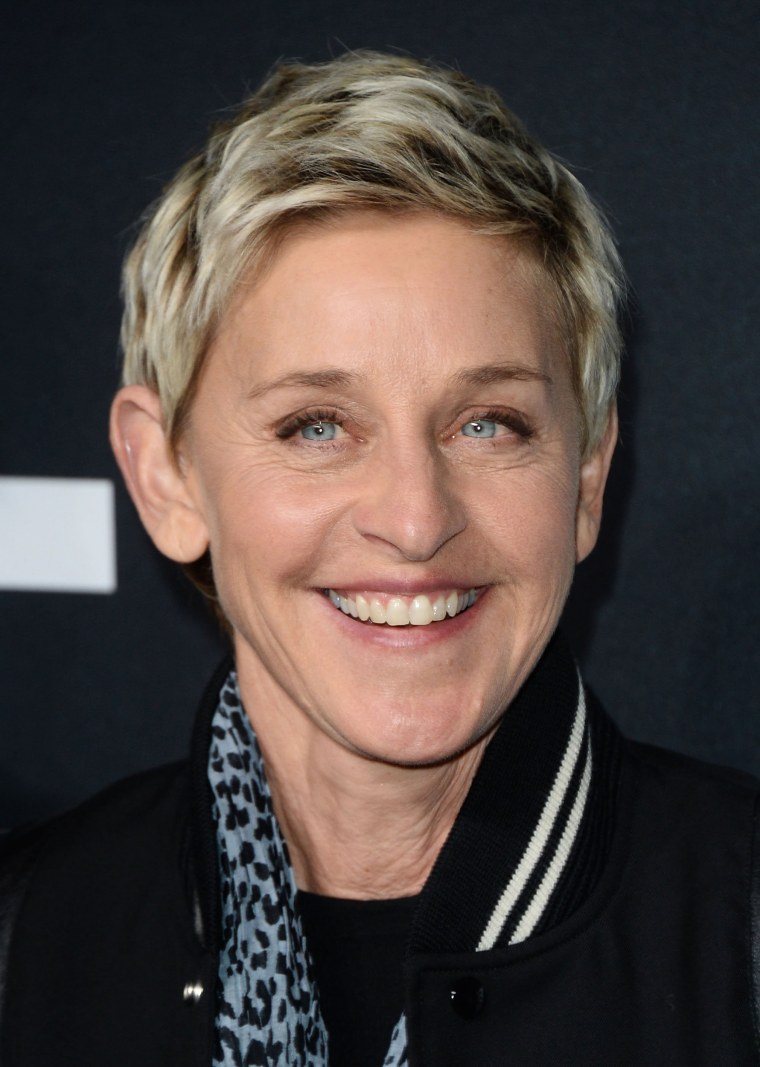 "Finding Dory" is slated for a nationwide release June 17.
Follow TODAY.com writer Chris Serico on Twitter.