The prank war between Matt Lauer and Ellen DeGeneres continues – but now it's expanded to include a new target!
In the latest gag between the TODAY anchor and talk-show queen, Ellen teased Matt about an exchange between him and Tamron Hall, who inquired about his preference for brown shoes.
"They're like comfort food for the feet," Matt explained to Tamron — before Ellen showed doctored footage of his reaction to appear as if he was wearing a pair of brown, opened-toe stiletto heels.
But Matt has since fired back at Ellen, showing up on her show for a recent interview wearing a pair of brown sparkly heels.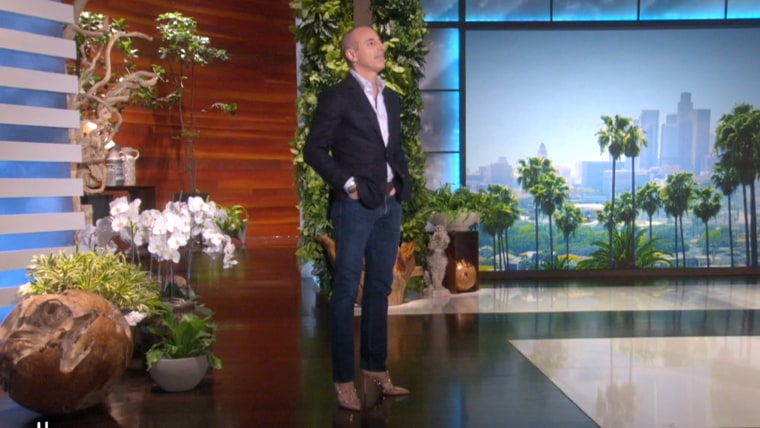 A surprised Ellen expressed amazement over how Matt could walk so easily in such high heels.
"This is not my first rodeo in pumps," Matt told her, a reference to his TODAY history of dressing in drag.
RELATED: Good grief! We love Matt Lauer's 'feminine side' for Halloween
The shock was enough for Ellen to declare: "We won't do any more to each other."
But that's hard to believe from someone who just last week aired a clip from Matt's interview with Adele that was digitally altered to make him appear a bit hands-on with the singer.
RELATED: Ellen DeGeneres vows prank war with Matt Lauer is over, but is it?
Matt, understandably, questioned Ellen's sincerity.
"Why would I believe you?"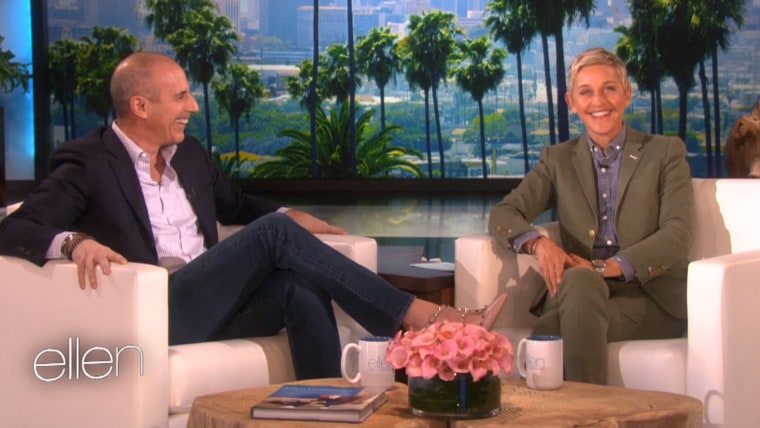 That's when Ellen revealed the plan she had hatched.
"Because maybe if we channel our energy and we go after someone together, someone else," she said, before leaning over to whisper the victim she had in mind.
RELATED: Matt Lauer, Ellen DeGeneres call fake truce, raise real money
"That's a good one," Matt agreed. He then revealed the two were going to pool their efforts to prank Jimmy Fallon.
"That's a deal," Matt said before the two shook on it.
Jimmy, you've been warned!