We all know that revenge is a dish best served cold, but Matt Lauer might want hurry (and heat up) his planned revenge for Ellen DeGeneres — otherwise she might never stop pranking him.
Case in point: After a series of racy and hilarious "Fifty Shades of Grey"-themed gags starring the digitally-enhanced TODAY anchor, DeGeneres is at it again.
WATCH: Ellen pranks Matt Lauer again!
"Matt says he wants to get me back," she said on Wednesday's episode of her daytime talk show. "I think it's time to stop this before it gets out of hand. I want to say, Matt, I'm done with the 'Fifty Shades' jokes."
Sure, that sounds innocent enough. But make no mistake, she wasn't finished.
"You do great interviews, and speaking of interviews, let's look at the last one you did with Vince Vaughn," she said as she played a portion of Lauer's recent sit down with the actor, which happened to include a little foot fetish talk.
But thanks to DeGeneres, that clip now features foot fetish visuals, too.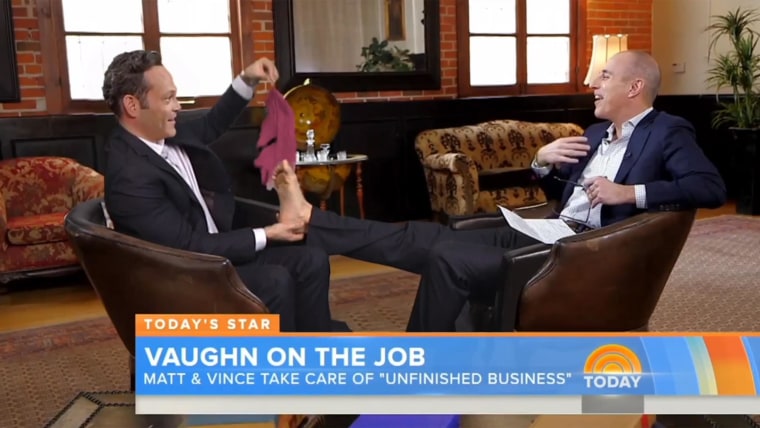 Here's hoping Lauer paid attention to all of those payback suggestions viewers sent him, because something tells us this is far from over.
Follow Ree Hines on Google+.