Ellen DeGeneres and Heidi Klum are two of Hollywood's biggest Halloween lovers, so naturally the costume-crazy stars had a blast together when Klum visited Ellen's talk show on Monday.
DeGeneres, in her black-and-white wig and enormous bow, rocked a spot-on Sia costume, while Klum dressed as the "Chandelier" singer's tiny interpretative dancer, Maddie Ziegler. The pair even re-created the "Chandelier" video!
Afterwards, DeGeneres tried to get the 43-year-old "Project Runway" host to reveal what she'll be wearing to her annual star-studded Halloween bash Monday night, but Klum stayed mum.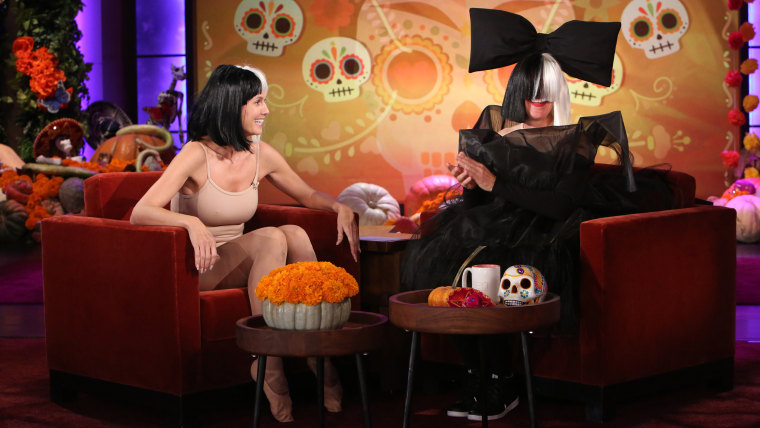 The supermodel's spectacular costumes over the years — which often require hours of makeup and prosthetics — have included a stunning Cleopatra, a creepy skinless cadaver and last year's perfect Jessica Rabbit get-up.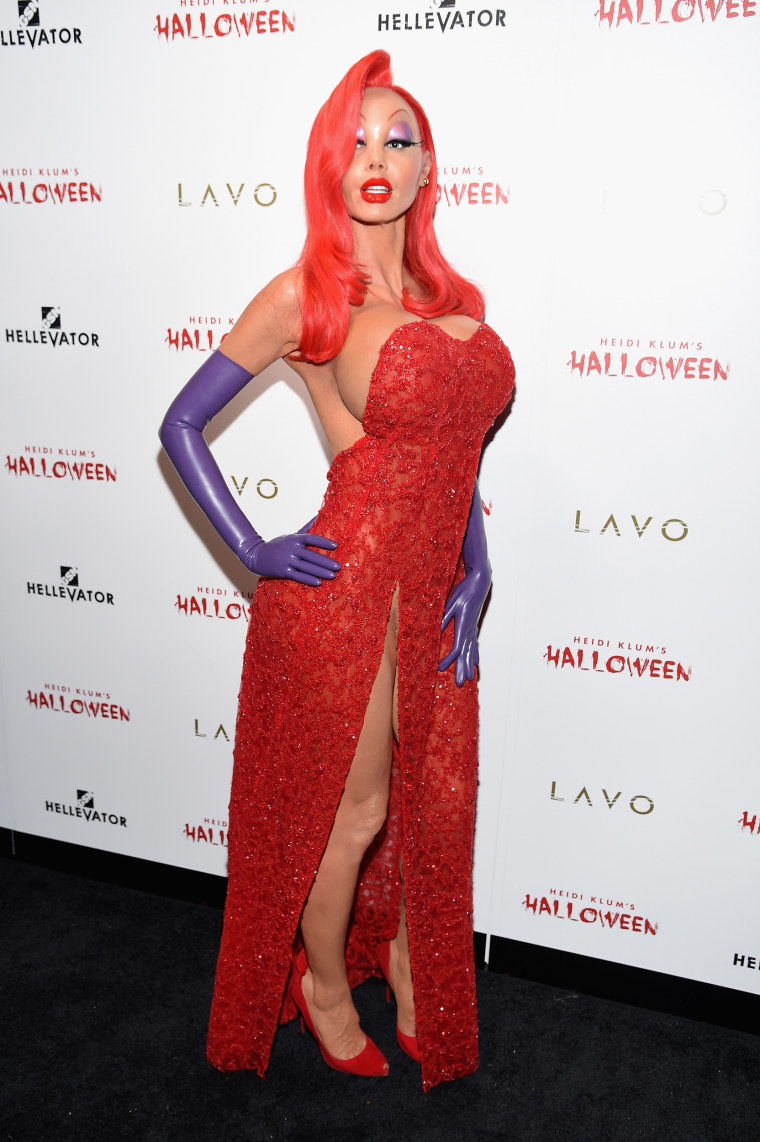 "The only thing I would say is it's made in Germany," Klum said, giving just one costume clue.
"Well, you're made in Germany, so that doesn't really help us," quipped DeGeneres.
RELATED: Heidi Klum is the queen of Halloween! See her best costumes through the years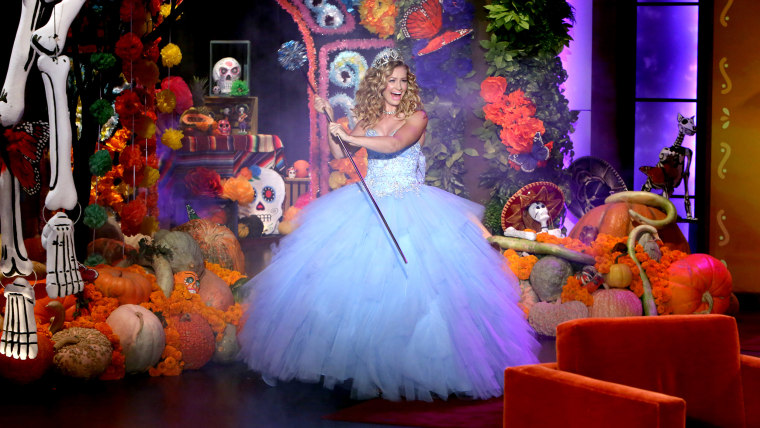 Klum also played "Slimeface!," a special Halloween version of the show's game "Pieface!" with "2 Broke Girls" star Beth Behrs, who showed up dressed as Glinda The Good Witch from "The Wizard of Oz."
But not all the Halloween high jinks were so G-rated. Pop singer Ariana Grande and "Ellen" show producer Andy Lassner took a terrifying trip through the "American Horror Story" maze at Universal Studios Halloween Horror Nights in Hollywood.
The "Hairspray Live!" star clutched Lassner's arm as they began their trek through the house of horrors, but by the end, Lassner was grabbing Grande for dear life. Scary for them, but hilarious for viewers.
Watch the two videos above to see all the fun!