When TODAY anchor Matt Lauer paid a visit to prankster Ellen DeGeneres last week, he warned her, "Revenge is a dish best served cold."
Why the revenge talk? Well, he had a very good reason.
DeGeneres has had Lauer (and even our Al Roker) in her playful crosshairs a lot lately. First she gave him a digital makeover, making him look like the ultimate "Fifty Shades of Grey" superfan. Then, when she found out that some TODAY viewers thought Lauer had actually donned the barely-there leather ensemble, she presented him with a bondage-gear portrait to mark the occasion.
He planned to take his time to find the perfect payback, but after her latest gag, he might want to put a rush on that revenge.
This time, DeGeneres told her viewers that Lauer put that portrait up in his dressing room -- and the room got a digital makeover of its own to look more like the "Fifty Shades" Red Room.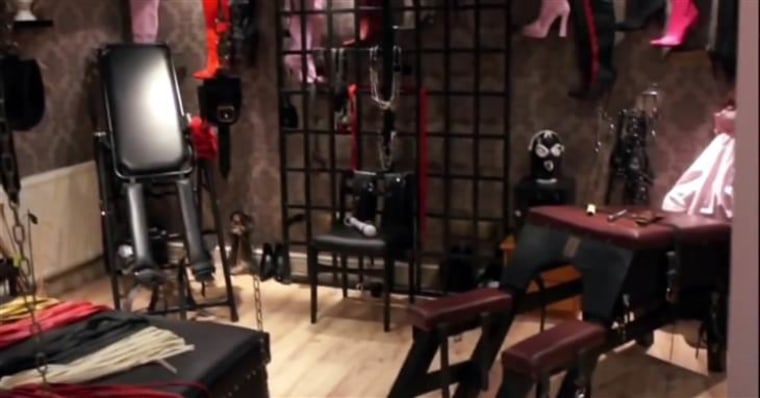 Of course, DeGeneres claimed it was "100 percent not edited at all."
Mmhmm.
"We could've dropped the whole thing, but I wasn't done yet," she said with a very big smile.
Then she delivered the (all-in-good-fun) fighting word: "He claimed he was going to try to get back and me, but you can't beat me at this game, Lauer! It is on."
We're sure it is! Just stay tuned.
Writer Chris Serico contributed to this story.
Follow Ree Hines on Google+ and Chris Serico on Twitter.
This article was originally published Mar. 4, 2015 at 7:19 p.m. ET.