The Hardest Working Man in Late Night (trademark pending), Jimmy Fallon, paired with the Funniest Woman in Daytime Wednesday in an epic lip-sync battle that will live through the ages!
Or at least in reruns.
When Ellen DeGeneres visited "Tonight," there were any number of amazing, goofy things Fallon (who was also hosting Justin Timberlake for the evening) might have done with her to get the audience to laugh. So what would work best? Lip Sync Battle!
MORE: Is Ellen's prank war with Matt Lauer over? Maybe not
Great choice. Fallon picked tunes by The Killers and Silentó; DeGeneres got busy with Rihanna and ... Diana Ross?
Oh, yes: DeGeneres didn't even need to dance (she actually sat down on the floor) to tackle Ross's evocative, moving "Theme from 'Mahogany' (Do You Know Where You're Going To)," and sold it hard-core. Not a dry eye in the house, though from crying or laughing, we're not sure.
MORE: Ellen DeGeneres: Being on 'American Idol' was one of my 'worst decisions'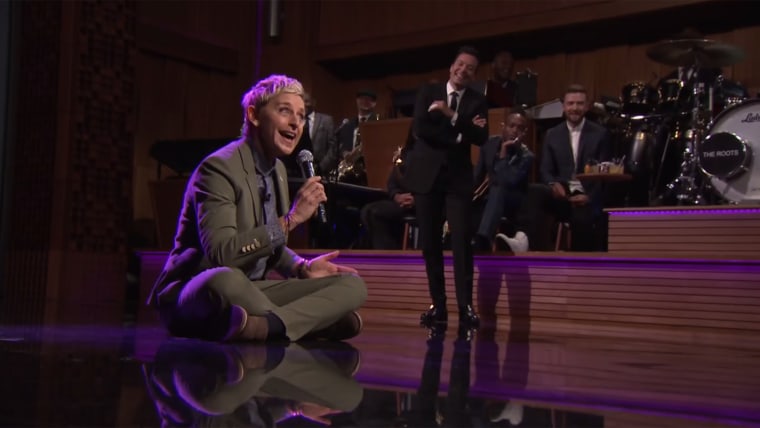 So who won this lip-sync showdown? As always, we did! But watch the video to see what judge Timberlake had to say in the end!
MORE: Watch Justin and Jimmy have a 'Fiesta' with 'History of Rap 6'