She's at it again! Last year, Ellen DeGeneres told us she was finished with the prank war that had her and Matt Lauer swapping gags that ranged from racy interview edits to one revealing billboard.
But that was then.
"I made a resolution [that] in 2016, I was not going to mess with Matt Lauer anymore," she told her audience on Tuesday's show. "Instead I'll just show you this clip of him interviewing Adele."
Despite that innocent intro, Ellen was back to her old tricks — specifically the digital trickery that makes it look as if Matt has suddenly gotten a bit hands-on in an interview. Or in this case, encouraged Adele to get hands-on.
RELATED: Ellen DeGeneres vows prank war with Matt Lauer is over, but is it?
Of course, that wasn't exactly how his real conversation with Adele went.
RELATED: Matt Lauer, Ellen DeGeneres call fake truce, raise real money
So the prank war is back on, but will Matt return fire?
"I have no idea," Matt said with a smile after watching the latest gag. "I'm going back to billboards, apparently. I've got to figure something out."
We'll just have to wait and (hopefully) see!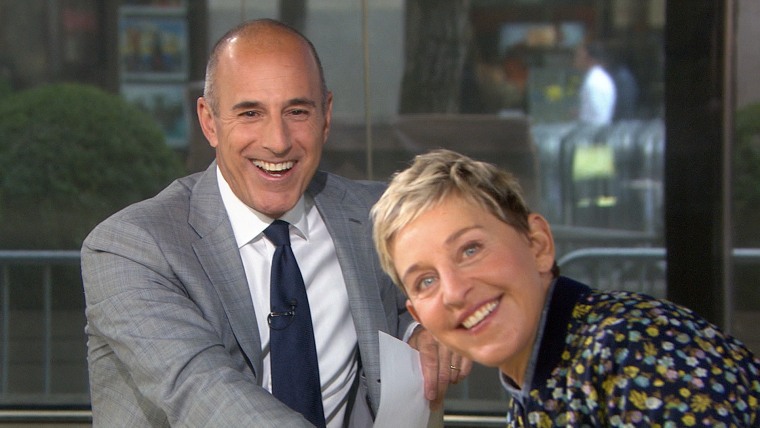 Follow Ree Hines on Twitter.