There's some funny business going on over at "The Ellen DeGeneres Show," and we know at least one actress who is totally not laughing.
And her name is Sarah Paulson, Emmy-winning actress and star of "American Horror Story: Cult." On the show she plays a character who is afraid of clowns, which gave DeGeneres the perfect in ... for terror.
It all started off innocently. Well, innocently for DeGeneres' show: the host popped out of a closet in Paulson's dressing room's bathroom.
And Ellen's done that one before, so if you aren't aware that the bathroom is a scare zone on her show, you're just not paying attention.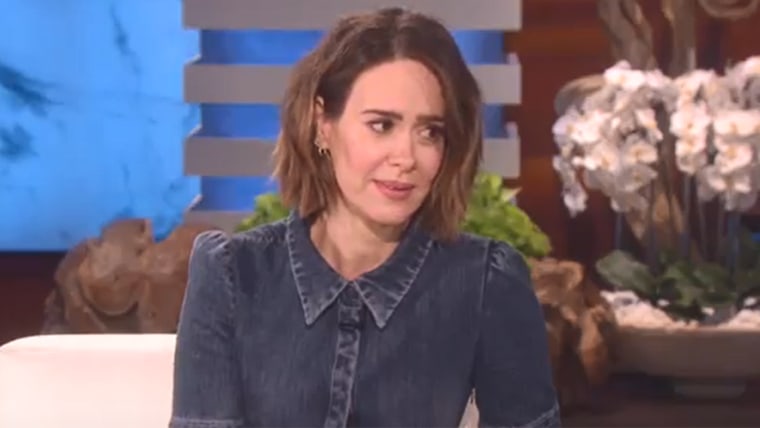 But then as the ladies discussed that particular preshow scare on the set, a costumed someone crept up behind Paulson for yet another terrifying grab!
Was DeGeneres done? Of course not! Because after that, it was time to send in the clown!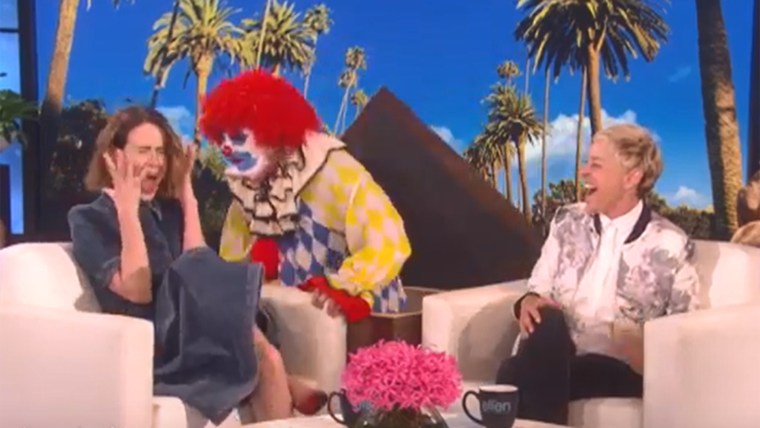 Truly we feel for Paulson, who spent a lot of her time on the show shrieking and looking like she wanted to wallop the host.
Instead, she took it with grace and spent some of their remaining time under the set's coffee table. As we would have done.
DeGeneres, you truly know how to clown around!
Follow Randee Dawn on Twitter.