President Obama handed out his last-ever batch of Medal of Freedom awards on Tuesday and the ceremony was filled with plenty of feel-good moments.
The nation's highest civilian honor, the Medal of Freedom celebrates those who've made "especially meritorious" contributions in their field, as well as those who've worked for world peace and national security.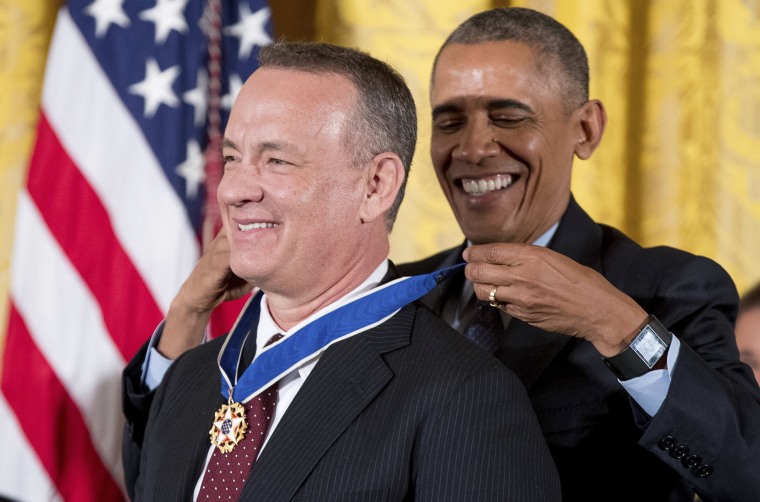 This year's recipients included talk show-host Ellen DeGeneres, Oscar-winning actors Tom Hanks, Robert Redford and Robert De Niro, pop music superstars Bruce Springsteen and Diana Ross, and basketball greats Michael Jordan and Kareem Abdul-Jabbar.
Here are five highlights from Tuesday's ceremony.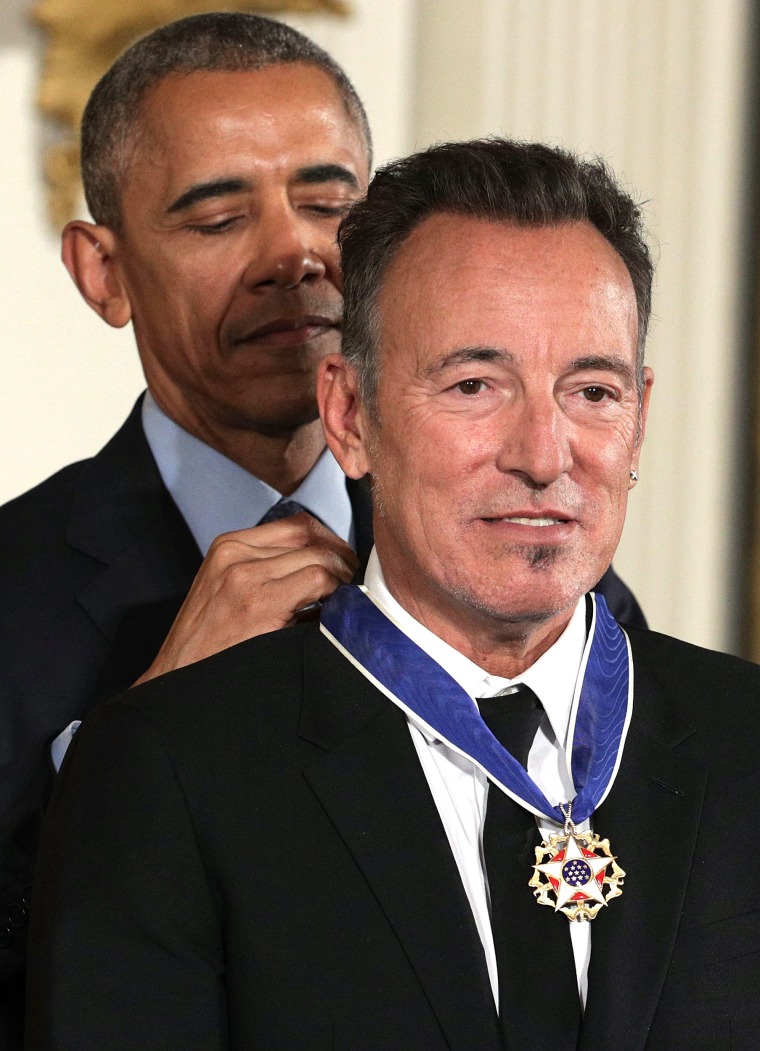 1. "I'm the president; he is The Boss."
Obama heaped praise on rocker Springsteen, who grinned in the audience. "I am the president; he is the Boss," he said. "And pushing 70, he's still laying down four hour-long live sets. If you have not been at them — he is working. Fire-breathing rock and roll."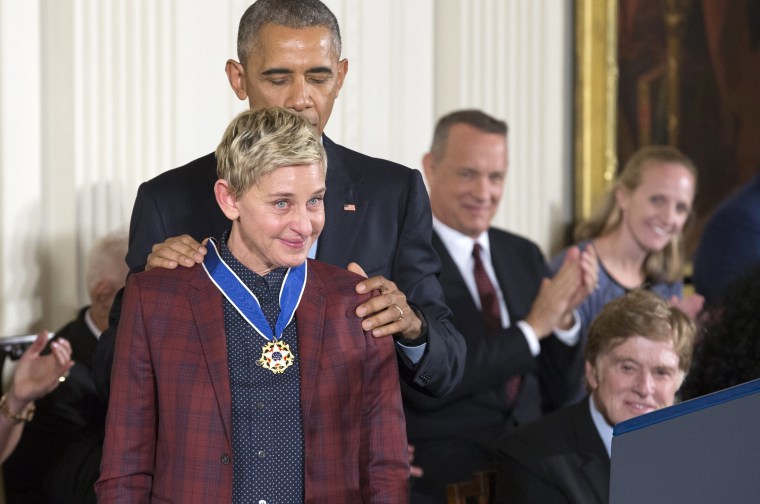 2. Ellen inspires us "one joke at a time."
Obama acknowledged that talk show host DeGeneres endured a Hollywood backlash after she came out in the late 1990s. "And yet today," he said, "every day in every way, Ellen counters what too often divides us with the countless things that bind us together, and inspires us to be better. One joke, one dance at at time."
RELATED: Ellen DeGeneres delivers heartfelt election message: 'We all love our country'
3. "The sport's most unstoppable force"
The President reflected on basketball's "most unstoppable force" Abdul-Jabbar, recalling that when the future NBA star "dominated" college basketball in the 1960s, the NCAA banned the slam dunk in an effort to thwart him from scoring more points. "When a sport changes its rules to make it harder just for you, you are really good," Obama quipped.
4. An emotional Michael Jordan
Former Chicago Bull Jordan was visibly moved during the segment of the ceremony honoring him and encouraging others to "Be like Mike."
5. A Medal of Freedom Mannequin Challenge?
One of the most unexpected highlights of the day? When a roomful of Medal of Freedom recipients paused to participate in the "Mannequin Challenge." Yes, that's actually Robert De Niro, Diana Ross, Ellen and the gang getting in on the internet's favorite new trend in this video shared by Ross' proud daughter, "Blackish" star Tracee Ellis Ross.