Even when she's far from the English countryside, Elizabeth McGovern just can't leave "Downton Abbey" behind. During a recent trip to Florida's Epcot theme park, the actress who plays Lady Cora even brought "Downton" all the way to Disney.

McGovern posed with park performers from Epcot's United Kingdom Pavilion and recreated the show's memorable ensemble shot with them — sort of.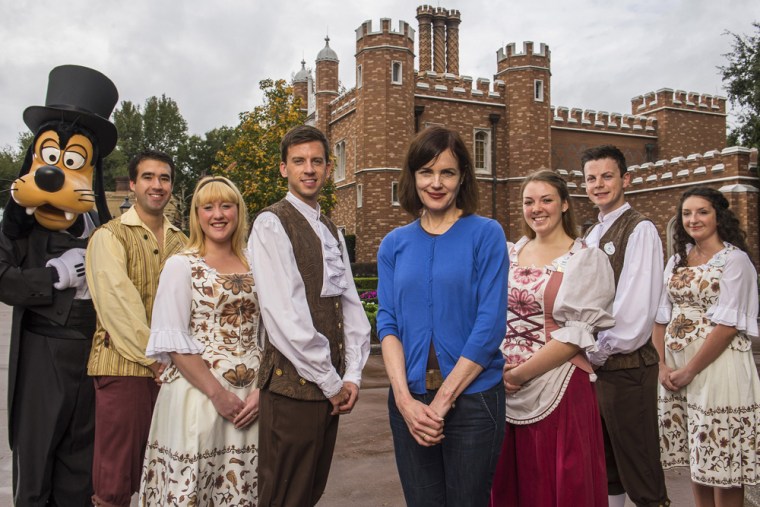 There weren't quite enough performers to stand in for the full cast, and McGovern herself was sporting her civilian wear rather than her costume drama finery, but at least one member of the group managed to completely capture the spirit of the Abbey.
Goofy, the often-blundering, anthropomorphic Disney dog, dressed for the occasion in top hat and tails that even the Earl of Grantham — if not his mother, the Dowager Countess — would approve of.
The new season kicks off on Jan. 5 in the United States. See what's in store for the people upstairs and downstairs at the grand estate.
See the real deal when season four of "Downton Abbey" kicks off Jan. 5 at on PBS.