Elizabeth Chambers endured infidelity and long absences, but there was a moment early in the pandemic that proved to be the final straw that ended her 10-year marriage to actor Armie Hammer.
The Bird Bakery founder and television personality, who filed for divorce in 2020, opened up about her relationship with Hammer, 36, in a new interview with Elle magazine.
She and Hammer were living with their two young children in the Cayman Islands in the early days of the pandemic in 2020. Chambers, 40, said Hammer decided to leave them and go back to California to help a friend restore a motel near Joshua Tree National Park.
"My heart was broken in nine million pieces, and I still drove him to the airport," Chambers told Elle.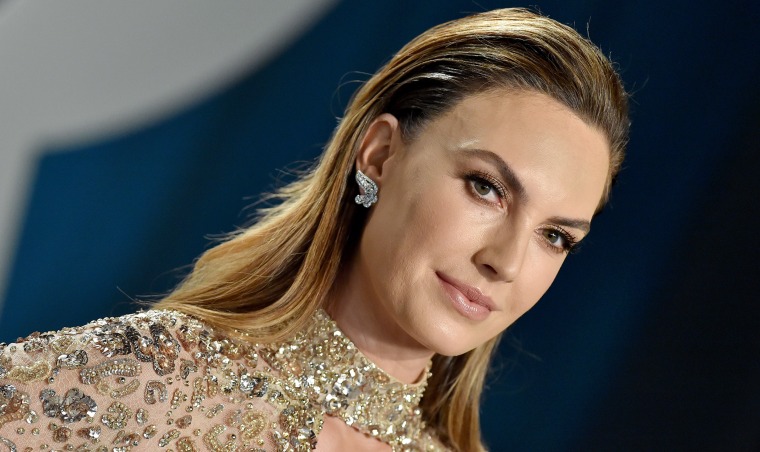 She filed for divorce only a few months later.
"You can give, you can love, you can be there for someone, but you also need to hold people accountable for their actions," she said.
Hammer admitted in a recent interview with Air Mail that he had an affair with a woman he met online in 2016. In the months after Chambers filed for divorce, Hammer also faced allegations by multiple women that he physically and emotionally abused them, which Hammer has denied.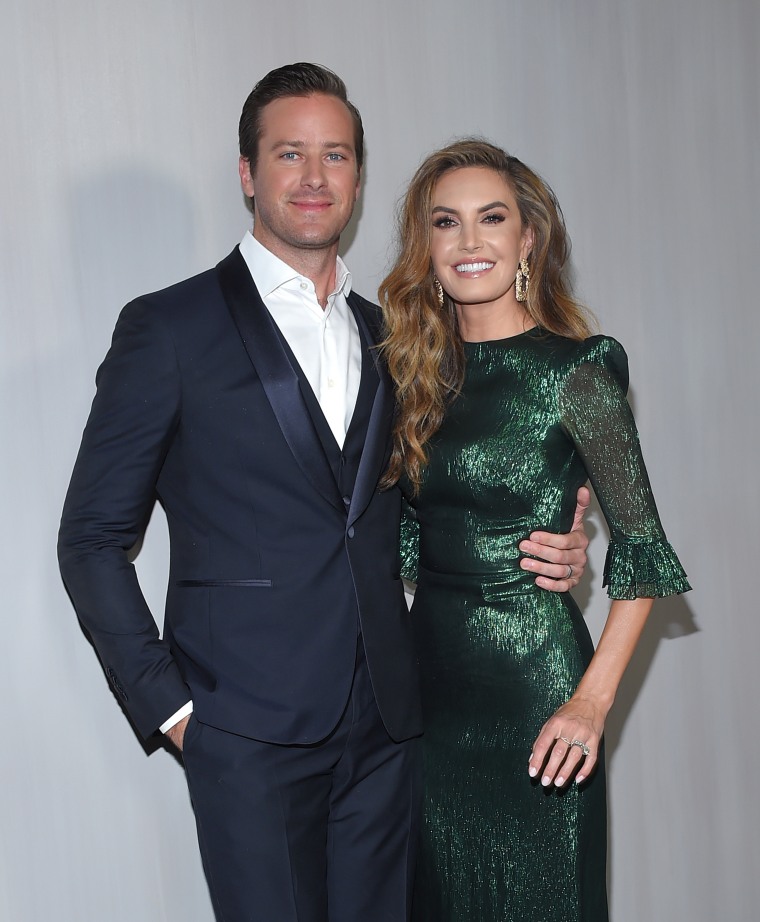 In 2021, a woman accused him of raping her in 2017. His attorney denied the allegations to NBC News at the time and said all of Hammer's sexual relationships "have been completely consensual."
The Los Angeles Police Department told NBC News it had opened an investigation into Hammer. No charges have been filed against him.
"I was learning things as the public was," Chambers told Elle. "I was like, 'There are no words.'"
The Los Angeles Police Department told NBC News it had opened an investigation into Hammer. No charges have been filed him.
The allegations were examined in a three-part documentary series called "House of Hammer" that premiered on Discovery+ in September 2022. Chambers, who did not participate in the series, told E! News that she watched the show, calling it "obviously heartbreaking on so many levels and very painful."
Chambers shares daughter Harper, 8, and son Ford, 6, with Hammer. She lives with them in Grand Cayman, but said she plans to move back to Los Angeles for a fresh start.
She said she's currently "in love" with a 26-year-old European physical therapist in the Cayman Islands, but shared last month that she is waiting to introduce him to their children. Chambers maintains a relationship with Hammer as they co-parent their children.
"I support Armie through his journey and I always will," she told Elle. "All I've ever wanted is for him to be sober, healthy, and happy. And he is that. He's really present when he's with the kids, and that's all I can hope for."
Related: