Eddie Van Halen, the legendary guitarist whose career spanned five decades, died Tuesday morning after a "long and arduous battle with cancer," according to a statement from his son, Wolf Van Halen.
He was 65.
"I can't believe I'm having to write this, but my father, Edward Lodewijk Van Halen, has lost his long and arduous battle with cancer this morning. He was the best father I could ever ask for. Every moment I've shared with him on and off stage was a gift," Wolf Van Halen, 29, said in a statement shared on social media. "My heart is broken and I don't think I'll ever fully recover from this loss. I love you so much, Pop."
Wolf Van Halen is the only child of the Van Halen guitarist. His mother, actor Valerie Bertinelli, was married to Eddie Van Halen from 1981 until 2007.
She replied to her son's statement with a string of broken-heart emoji.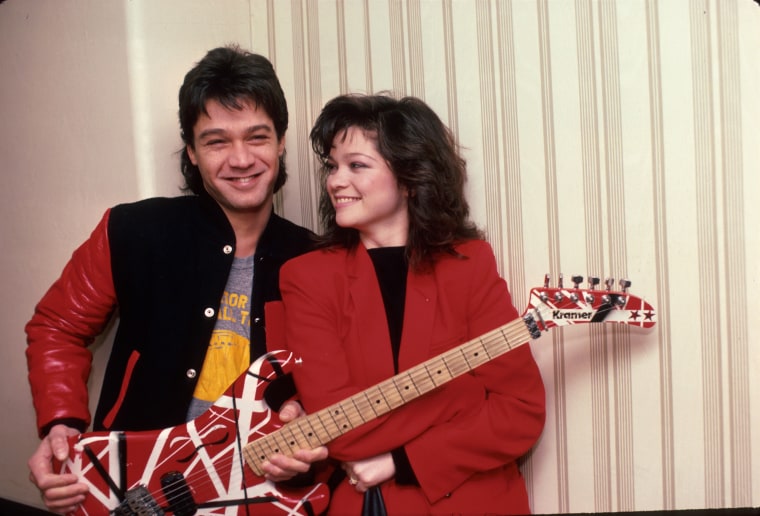 Born in the Netherlands and raised in Pasadena, California, Eddie Van Halen and his brother, Alex, both had an early gift for music. Eddie couldn't read it, though, and would instead learn to play almost any instrument by watching and listening.
With Eddie on guitar and Alex on drums, the brothers teamed up with singer David Lee Roth and bassist Michael Anthony to form a rock group in 1974 that went by the name Mammoth. When they learned another group already used the name, the band changed its name to Van Halen.
During the band's two decades on top of the charts, Van Halen created some of the most famous guitar solos of all time. "Eruption" includes a one-minute, 42-second solo that defined the band's sound.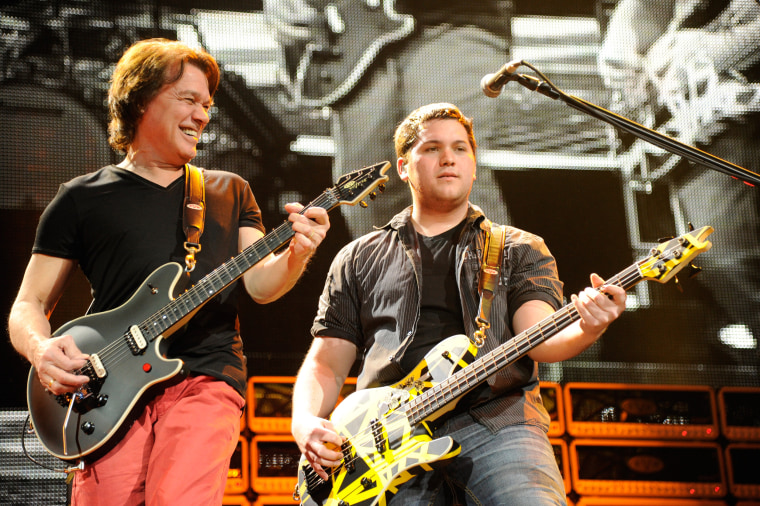 Van Halen hit the peak of its success with "1984," which hit No. 2 on the Billboard album charts, second only to Michael Jackson's "Thriller." Rolling Stone later ranked it No. 81 on its list of the 100 best albums from the 1980s.
The band had its share of strife. A feud between the group and Roth led to the frontman leaving the band. He was replaced by Sammy Hagar. Between 1986 and 1995, the group released four No. 1 albums.
Van Halen reunited with Roth in 2007 for a world tour with Eddie's son, Wolf, who was then 16, on bass. The same year, Van Halen, as a group, was inducted into the Rock & Roll Hall of Fame.
"Van Halen's jarring stage presence and virtuosic skill kicked the American rock scene into high gear," according to the Rock & Roll Hall of Fame. "They delivered their music with an unrelenting intensity and musicality that audiences devoured, launching them to superstardom and restoring hard rock to the forefront of the music scene."
Following the announcement of Eddie Van Halen's death, Hagar tweeted, "Heartbroken and speechless. My love to the family."
Eddie Van Halen is survived by his son, Wolf, and wife, Janie Liszewski.