Eddie Redmayne may have an Oscar to his name, but the star of "Fantastic Beasts and Where to Find Them" has something else up his sleeve: a passion for magic.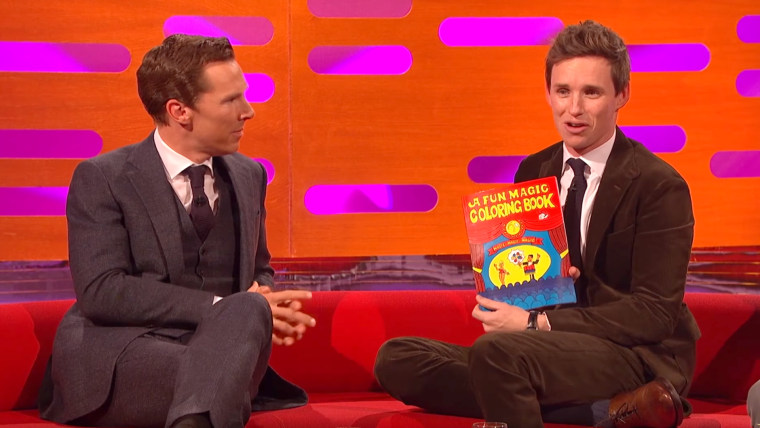 And when he recently appeared on "The Graham Norton Show," he got to show off his major magic skills with the help of two other A-list actors: Bryan Cranston and "Doctor Strange" star Benedict Cumberbatch!
RELATED: Watch Bill Murray sing 'Take Me Out to the Ball Game' ... like Daffy Duck
Now, brace yourself — this is truly a trick for the ages.
In the video, Norton pulls out a "totally ordinary" coloring book and hands it to Redmayne, underscoring multiple times that it is completely normal.
"There's nothing weird or bizarre about it other than it says 'magic' on the front it," chuckles Redmayne, who flips the pages to show the book is in fact totally blank.
He then enlists Cranston and Cumberbatch to blow on the book to complete the trick.
But Cumberbatch's effort falls short. How ... strange!
RELATED: Are Jimmy Fallon and Justin Timberlake really BFFs? They put it to the test
That means it's time for Redmayne to pull out his wand and make the final part of the trick happen. "I'm a wizard," he notes.
Cumberbatch gives it one more super heroic effort and ... voilà! It works!
And it was just a "totally ordinary" book all along.
Wonders never cease!
The TODAY anchors have created some memorable costumes and themes over the past two decades. Check out some of the highlights.
Follow Randee Dawn on Twitter.