Eddie Murphy is tying the knot!
The legendary comedian, 57, and longtime girlfriend Paige Butcher, 39, are engaged to be married, his representative confirmed to TODAY. Further details on the upcoming nuptials have not been revealed. Butcher is pregnant with the couple's second child.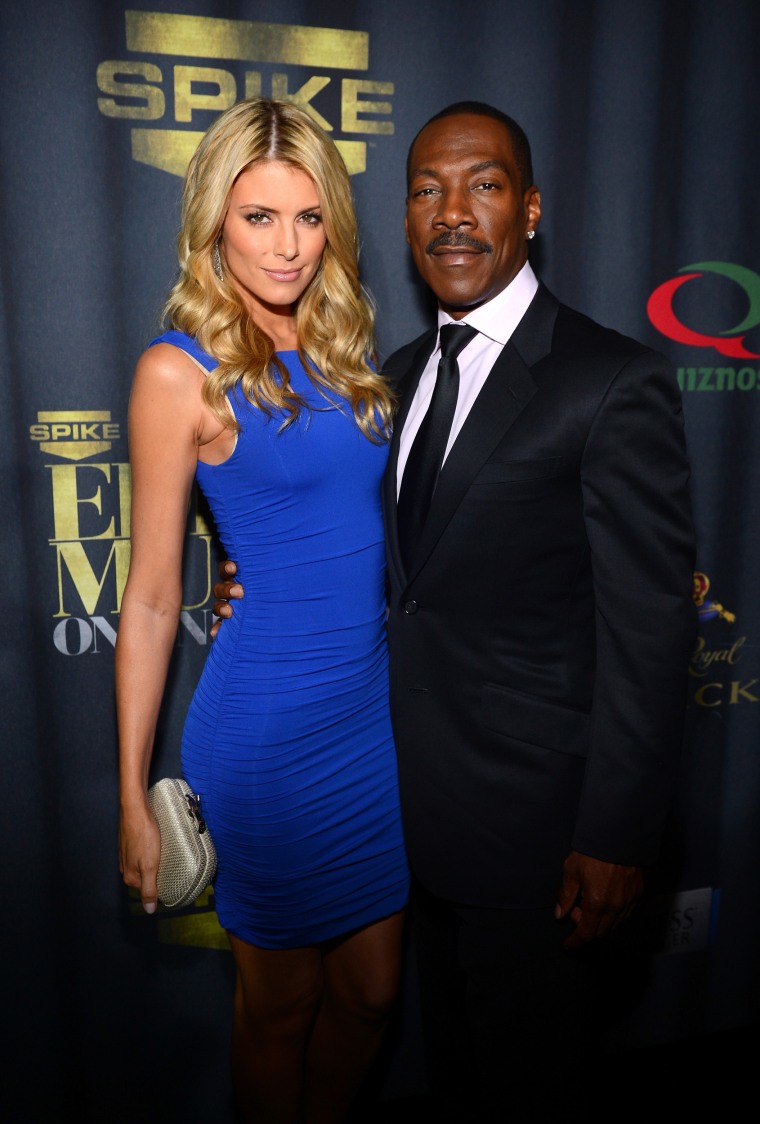 Murphy, who starred in such modern-day classics as "Coming to America," "Beverly Hills Cop" and "The Nutty Professor," has been dating the Australian actress since 2012. In 2016, they welcomed their first child, a daughter named Izzy Oona. In August of this year, Murphy's rep confirmed to TODAY that Butcher was expecting the couple's second child, and Murphy's 10th, in December.
The actor shares five children with ex-wife Nicole Mitchell Murphy: daughters Bria, 28, Shayne Audra, 23, Zola Ivy, 18, Bella Zahra, 16, and son Miles Mitchell, 25.
With former girlfriend Paulette McNeely, Murphy has son Eric, 29. He also shares son Christian, 27, with Tamara Hood, and daughter Angel Iris, 11, with former Spice Girl Melanie Brown, aka Mel B.
Over the 2016 holiday season, daughter Bria posted a family portrait of herself and seven of her siblings, including then-baby Izzy, posing with Murphy and Butcher.
This upcoming wedding will be the second for Murphy, who was married to Nicole Mitchell Murphy from 1993 to 2006.
Congrats to the happy couple!