Everyone sings in the car, but no one does it quite like James Corden.
During "The Late Late Show" host's latest Carpool Karaoke trip to work he was joined by Ed Sheeran — and it's everything you'd hope it would be.
The two are presumably friends in real life, because Corden already knows a good bit about Sheeran's life as of late.
He wouldn't quite be Ed Sheeran without his guitar, but not to worry — he brought it along. After two songs and a candy eating contest, he busts it out during his hit "Thinking Out Loud."
Our favorite fact Corden reveals, though, is Sheeran's love for dive bars.
Sheeran's favorite thing about these bars? Dragging his friends along. Most recently, that friend was none other than Justin Bieber. Lucky for viewers, Sheeran explains the whole story.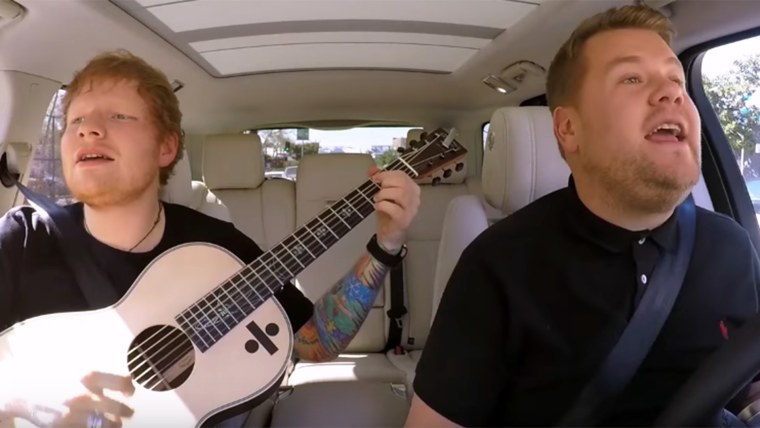 "We ended up at this golf course," explained Sheeran in the video. "And he [Bieber] put a golf ball in his mouth and said, 'Go on — hit it out!'"
Sheeran then explains that he nervously picked up a driving wedge and proceeded to accidentally hit Bieber in the face.
Thank goodness he wasn't injured.
"He was actually really cool about it," said Sheeran.
In honor of Bieber taking the hit so well, the two sing an acoustic version of his 2015 hit "Love Yourself."
The duo closes out the drive in the most fitting way: A carpool karaoke themed version of Sheeran's hit "Castle on the Hill."