The dreamiest redhead in the pop music world just made it official with longtime girlfriend Cherry Seaborn: Ed Sheeran is engaged!
The "Shape of You" singer announced on Instagram Saturday morning that he put a ring on Seaborn's finger at the end of December.
"Got myself a fiancé just before new year. We are very happy and in love, and our cats are chuffed as well xx," Sheeran captioned a cozy image of himself and his future wife.
Sheeran, 26, and Seaborn, 25, were students together at Thomas Mills High School in Framlingham, England. The kindred spirits lost touch until 2015 when they rekindled an old friendship and started dating.
Seaborn, a field hockey player, left England to attend Duke University in North Carolina. She lived in New York after college before jumping back across the pond to be with Sheeran.
According to an interview with "Good Morning Britain" in March of 2017, the Grammy-winning artist looks to Seaborn for much of his lyrical inspiration.
Sheeran characterized his romance with Seaborn in his hit song "Perfect" as he sings, "I found a girl beautiful and sweet ... I never knew you were the someone waiting for me ... 'Cause we were just kids when we fell in love."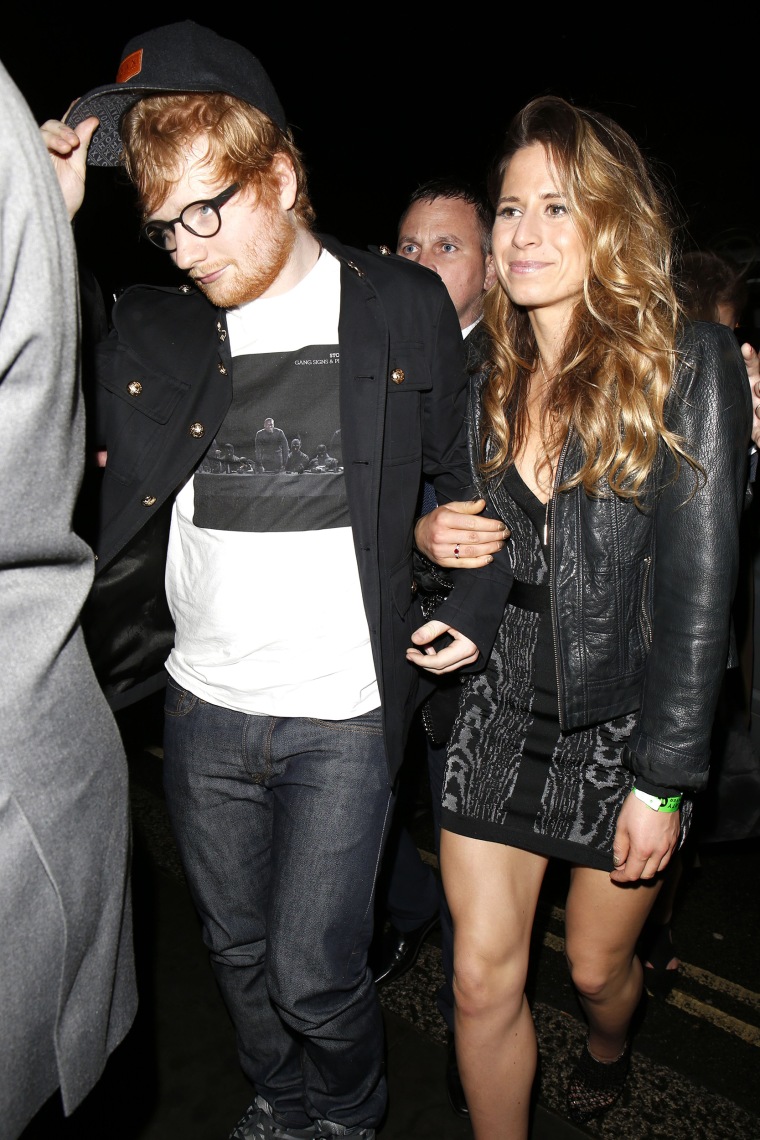 The musical love story has endured real-life challenges. Sheeran credited Seaborn with helping him get clean after a brief battle with substance abuse this past October.
In March, Sheeran shared — in prose rather than poetry — his hopes for a wife and children.
"This is my idea of happiness: living in the countryside, having a multitude of children always around me and my wife by my side," he told "Good Morning Britain." At the time, the wife-figure in this picturesque scene remained unnamed.
"Writing songs every day and then going to pick up my kids at school," Sheeran elaborated. "I'm ready (to be a dad), but then, it's not me who has to carry a baby in the belly for nine months, so it's not just up to me."
With a ring on Seaborn's finger, Sheeran is one step closer to that reality. Congratulations to the happy couple!