Is the Nard Dog heading back to Scranton?
Ed Helms joined TODAY on Monday to talk about starring in the new Peacock comedy "Rutherford Falls," which just so happens to be produced by Michael Schur, who also worked with Helms as a producer, writer and guest star on "The Office."
Of course, the TODAY team couldn't let Helms go without asking about the possibility of an "Office" reunion on the horizon.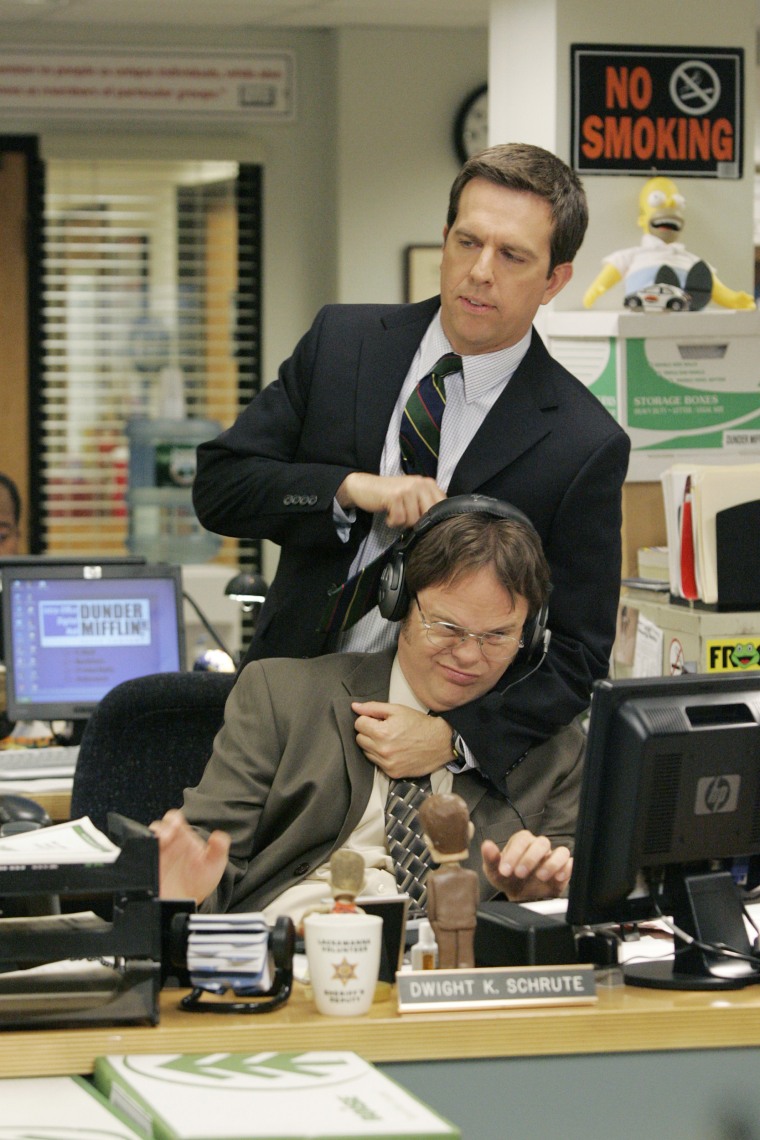 "I think, unfortunately, that Mike Schur and I having a little mini reunion on this show is maybe the extent of an 'Office' reunion," Helms told Al Roker, Sheinelle Jones and Dylan Dreyer.
"I'm not aware of anything in the works," he added.
"Would you be open to it?" Al asked.
"Guys, of course," he said. "This is the thing. The cast of 'The Office' loves that show as much as the fans."
"The Office" premiered in 2005 and signed off in 2013 after nine seasons, but continues to enjoy massive popularity in reruns. Two of its stars, Jenna Fischer and Angela Kinsey, host a podcast called "Office Ladies," in which they watch the episodes with special guests.
Earlier this year, John Krasinski hosted "Saturday Night Live" and was besieged by requests to bring back his character during the opening monologue.
Several of the show's stars have reunited since the comedy went off the air. Last year, the cast helped re-create Jim and Pam's classic wedding dance scene when Krasinski performed a virtual wedding ceremony.
In 2018, Helms himself joined Fischer and Ellie Kemper when Steve Carell hosted "Saturday Night Live." During the opening monologue, they joined the chorus of people pleading for a reboot.
"You wouldn't have to do all those sad movies anymore," said Helms.
"Don't you want to see what Pam and Jeff are up to?" added Fischer, jokingly messing up Jim's name.