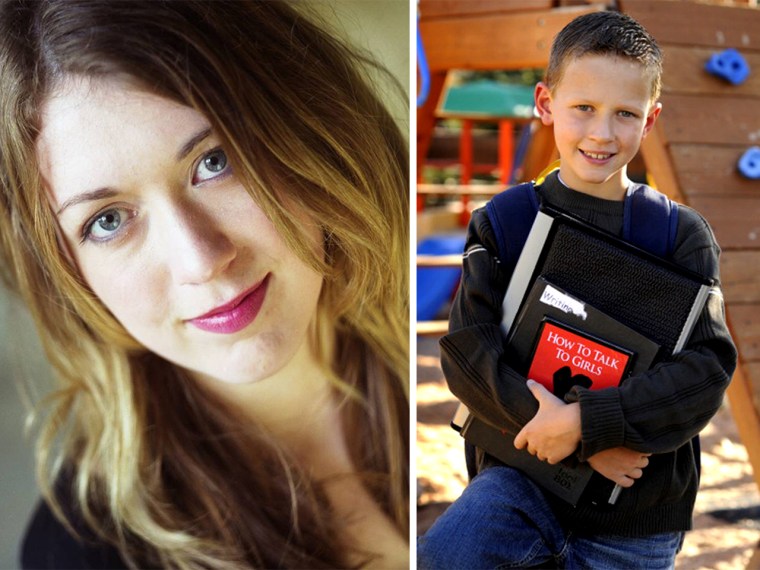 Samantha Shannon's "The Bone Season" is the first pick for the new TODAY Book Club. Read an exclusive excerpt and RSVP to join a Google Hangout with Shannon and Natalie Morales on September 16. Keep up with the TODAY Book Club by subscribing to our newsletter and follow @TODAYsBooks for book club conversation starters and special free giveaways. Tweet your insights and favorite quotes using the hashtag #TODAYBookClub.
While the rest of us were making googly eyes at our classmates, some enterprising authors were busy crafting their first masterpieces. Case-in-point: Samantha Shannon, a recent graduate of Oxford University who wrote her first novel, "The Bone Season," at 19, snagged a seven-book deal at 20, and now, at 21, is making headlines as the firs pick of the TODAY Book Club.

Related: The next Rowling? 'Bone Season' author, 21, on surprise success
But Shannon is in good company – from enduring classics to contemporary bestsellers, check out these reads written by authors 25 and under. Just try to feel inspired, not inadequate. 
Here's our list of prose protégés: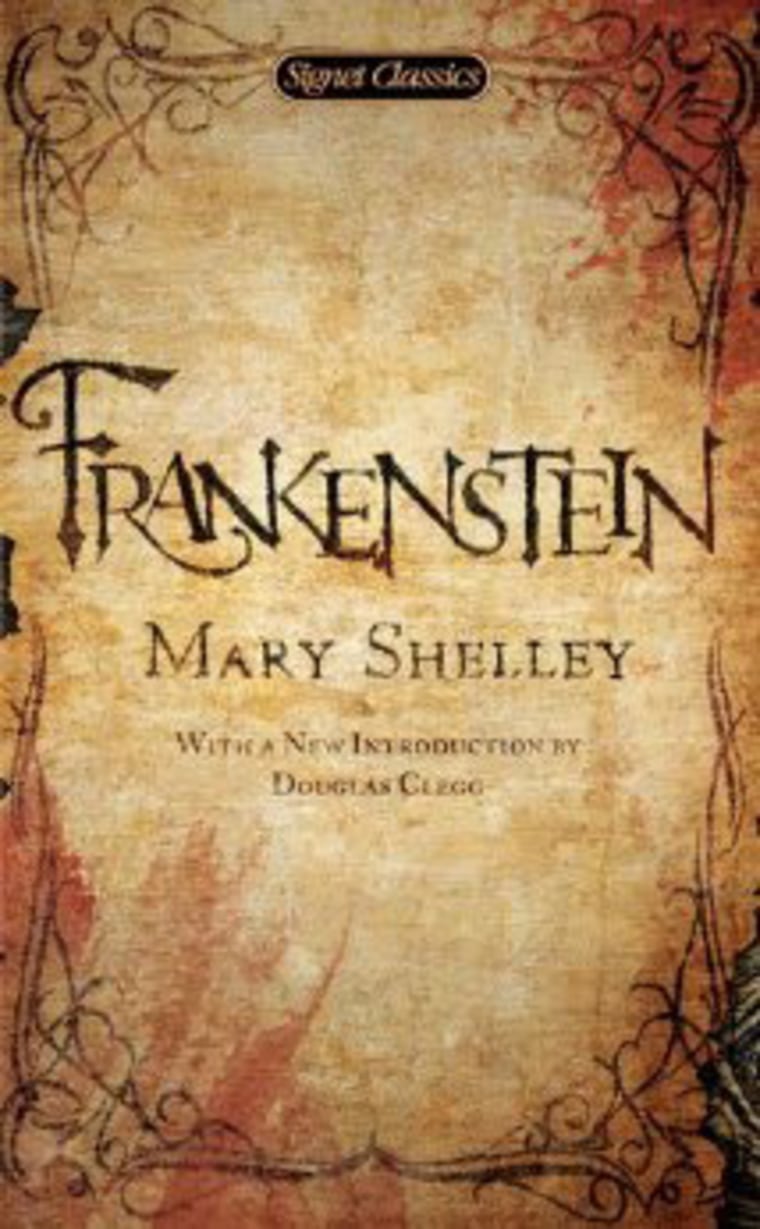 Mary Shelley
Mary Shelley wrote "Frankenstein" when she was 19 and it was first published when she was 21, in 1818. The storyline of the gothic novel emerged from a dream she had while spending a summer near Geneva, Switzerland. Mary and her husband, Percy Shelley, and friends, Lord Byron and John Polidori, held an informal competition to see who could write the best horror story. After thinking about various plots, Mary dreamt about a scientist who created life and was horrified by his invention. She subsequently wrote "Frankenstein," which attained almost immediate popular success despite critical reviews. There have been more than 100 theater, film, and television adaptations of Mary Shelley's "dream," and author Stephen King has said that the character of Frankenstein was the archetype for numerous other monstrous creations featured in later literature and film, such as The Incredible Hulk.
Charles Dickens
Charles Dickens sprang to fame with his first novel, "The Posthumous Papers of The Pickwick Club" (also known as "The Pickwick Papers"), when he was 25, in 1836. Dickens was originally hired to write captions for the work of caricaturist Robert Seymour, but instead wrote a narrative about contemporary London and asked the illustrator to change his drawings to match the novel. It was released as a 20-part serial and sales started booming when the Cockney character Samuel Weller entered the story. The book became a publishing phenomenon, spurring theater performances, bootleg copies, joke books, and other merchandise. Within a few years Dickens became an international literary celebrity.

Related: 5 more dystopian reads 
Stephen Crane
Stephen Crane's "The Red Badge of Courage" was published when he was 23, in 1895, and quickly became a bestseller. A child prodigy, Crane taught himself to read and began writing at the age of four, and at age eight completed two grades of school in just six weeks. He began working for newspapers in his teens and left school at 19 to become a full-time writer and reporter. Crane had numerous stories and poems published serially and wrote his first novel at 21. "The Red Badge of Courage" was his second novel. It takes place during the American Civil War and is about a young private in the Union Army who runs away from the battlefield. Ashamed of what he has done, he longs for a wound – a "red badge of courage" – to hide his cowardice.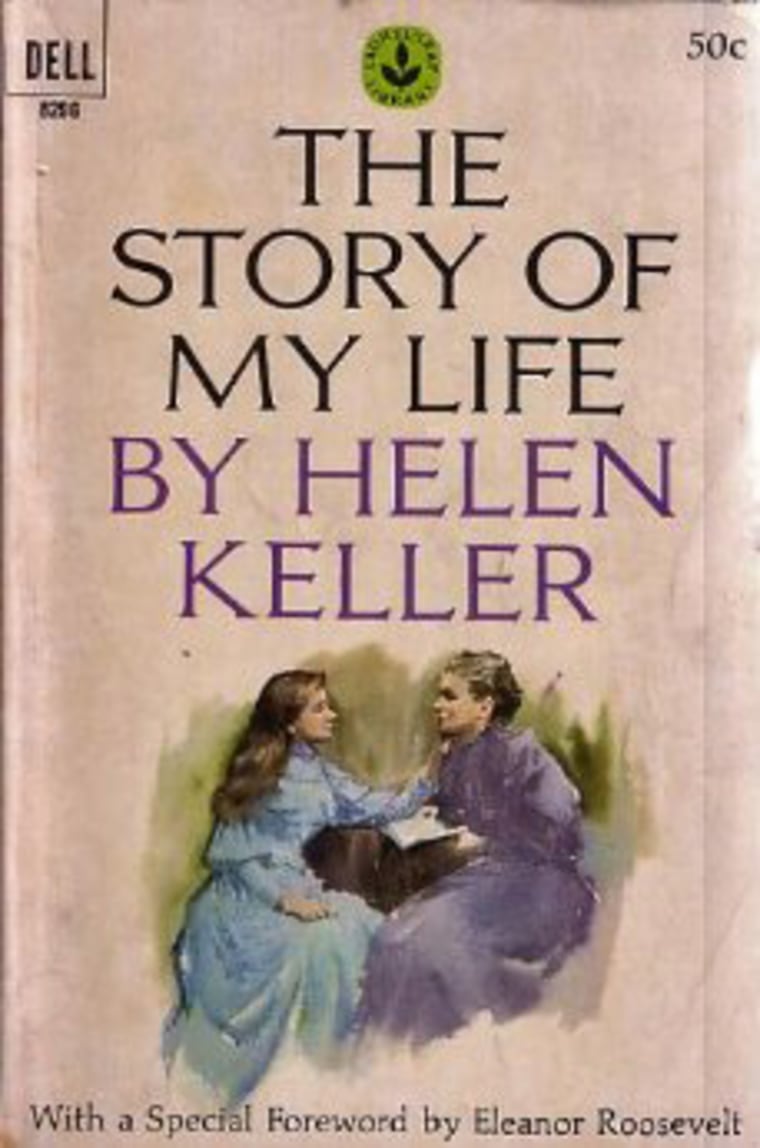 Helen Keller
Helen Keller wrote her bestselling autobiography, "The Story of My Life", when she was 22, in 1903. Due to a childhood illness, Keller was left deaf and blind and unable to understand the world around her or communicate with anyone. When she was seven, her teacher Anne Sullivan, managed to break through her isolation by spelling words out on her hand. Keller wrote the inspirational story of her Alabama childhood while studying at Radcliffe College and it was subsequently made into plays, films, and even a Bollywood movie. A world famous author, speaker, and powerful symbol of triumph over adversity, Winston Churchill called her "the greatest woman of our age."
Bret Easton Ellis
Bret Easton Ellis' "Less Than Zero" was published when he was 21, in 1985. The novel's accounts of drug use, prostitution, and rape led to criticism and petitions against it, which caused the original publisher, Simon & Schuster, to drop Ellis. However, it was republished the same year by Knopf, and, in part due to the controversy surrounding it, became a bestseller. When Ellis was 23, "Less than Zero" was made into a major motion picture. Ellis is best known for his later novel, "American Psycho." 

Zadie Smith
Zadie Smith published "White Teeth" when she was 25, in 2000. Zadie Smith was born Sadie Smith to a Jamaican mother and British father. She changed her name to "Zadie" when she was 14. Before becoming a famous author, she considered going into musical theater and earned money singing jazz while studying at Cambridge University. Her first novel, "White Teeth," tackles issues of race and immigration as it focuses on the later lives of two war-time friends, a Bangladeshi man and an Englishman, and their families in London. The book became an instant bestseller, won multiple awards, was adapted for television, and was included in Time magazine's 100 Best English-language Novels from 1923 to 2005. She has since written three other successful novels.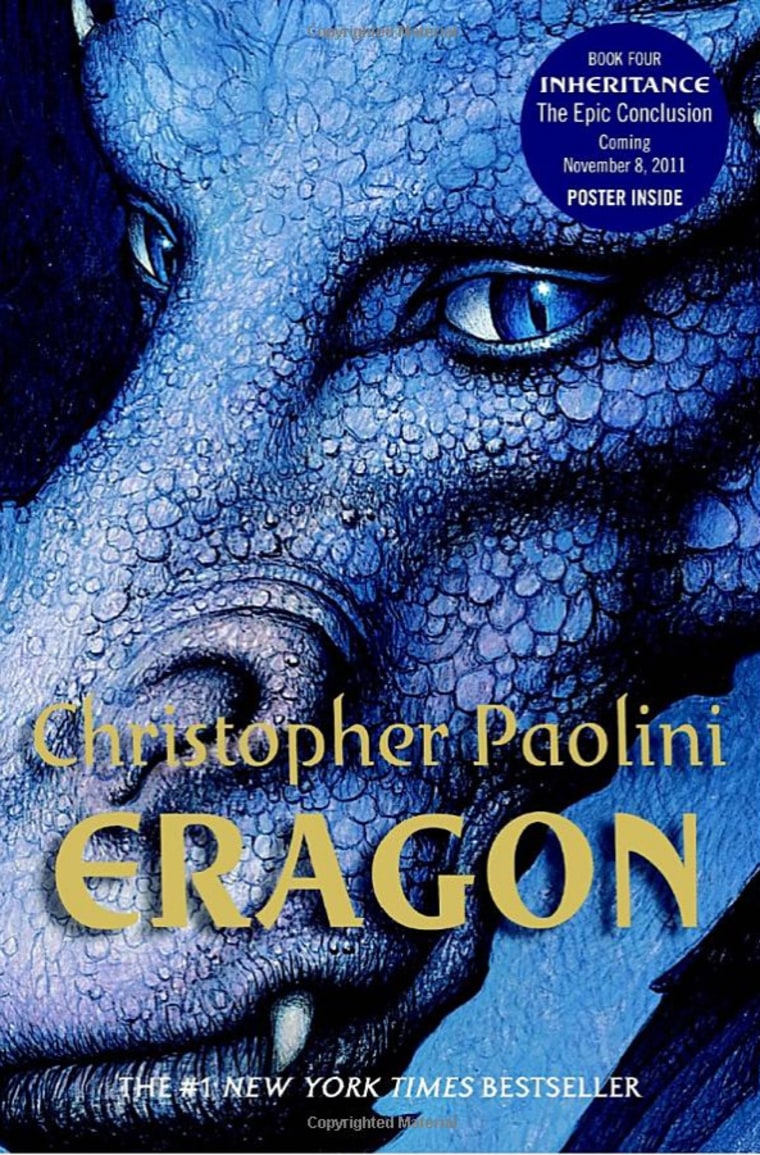 Christopher Paolini
Christopher Paolini published his fantasy novel "Eragon" when he was 18, in 2002, three years after graduating from high school. Paolini went on a 135-stop promotional tour and "Eragon" was discovered by Carl Hiaasen and bought by Knopf. The author was 19 when his book was republished and made the New York Times bestseller list. At 23, Paolini saw his novel adapted into a major motion picture. "Eragon" is the first book in Paolini's "Inheritance Cycle," and focuses on the adventures of a teenage boy and his dragon.

Jyoti and Suresh Guptara
Twins Jyoti and Suresh Guptara completed the first draft of their first novel, "Conspiracy of Calaspia", when they were 11 years old. The Guptaras' book was published in 2006, when they were 17, and quickly made them two of the world's youngest bestselling authors. The fraternal twins were born in England to an English mother and an Indian father and moved to Switzerland when they were seven. The "Conspiracy of Calaspia" is the first installment of their fantasy trilogy, "The Insanity Saga", which they completed by the time they were 23. They have toured and been widely covered in the media in Europe, the United States, and in India. 

Alec Greven
Alec Greven published his first book, "How to Talk to Girls", when he was 9 years old, in 2008, and it became a New York Times bestseller. The book started out as a project for his Castle Rock, Colorado, elementary school, with his advice stemming from his observations of boys in the playground and the mistakes they made when talking to girls. Greven has appeared on "The Ellen DeGeneres Show," "Late Night with Conan O'Brien," "The Tonight Show with Jay Leno," and on TODAY. He has since published: "How to Talk to Moms", "How to Talk to Dads," "How to Talk to Santa", and "Rules for School." His books are available in 17 countries.