/ Source: The Associated Press
New, from Victoria's Secret: the MiracleBob?
Bob Dylan appears in a new series of commercials for Victoria's Secret, his grizzled face intercut with shots of model Adriana Lima cavorting though Venice in a bra, panties and spike heels.
Don't worry. The 62-year-old Dylan keeps his clothes on.
Dylan's song "Love Sick," from his Grammy-winning 1997 album "Time Out of Mind," provides the musical backdrop for the spot, which airs in 15-, 30- and 60-second versions.
It promotes a new line of lingerie, the "Angels" collection — which explains the wings on Lima's back as she prances across a palazzo near a Venetian canal.
"It's weird," said New York disc jockey Dennis Elsas, who's played Dylan music for three decades. "I would be hesitant to say it's awful or wonderful. It's just strange."
The commercials began airing a week ago, and will run for the next two weeks, said Ed Razek, chief creative officer for Victoria's Secret. The company experienced an immediate uptick in sales once the spots ran, he said.
Dylan was not a hard sell when approached about the campaign, Razek said. The company had already decided to use the song when its corporate boss, Les Wexner, suggested inviting Dylan himself.
The Rock and Roll Hall of Famer quickly agreed, although no one's quite sure why.
"I can't speculate to his reasons, I never talked to him about why he decided to come to the party, but he did," Razek said. "He's iconic, a living legend."
Dylan's spokesman did not return messages for comment about the campaign.
It's the first time in his 40-plus years as an international star that Dylan has appeared in an ad campaign, although his "The Times They Are a Changin"' was used in a Bank of Montreal commercial in 1996.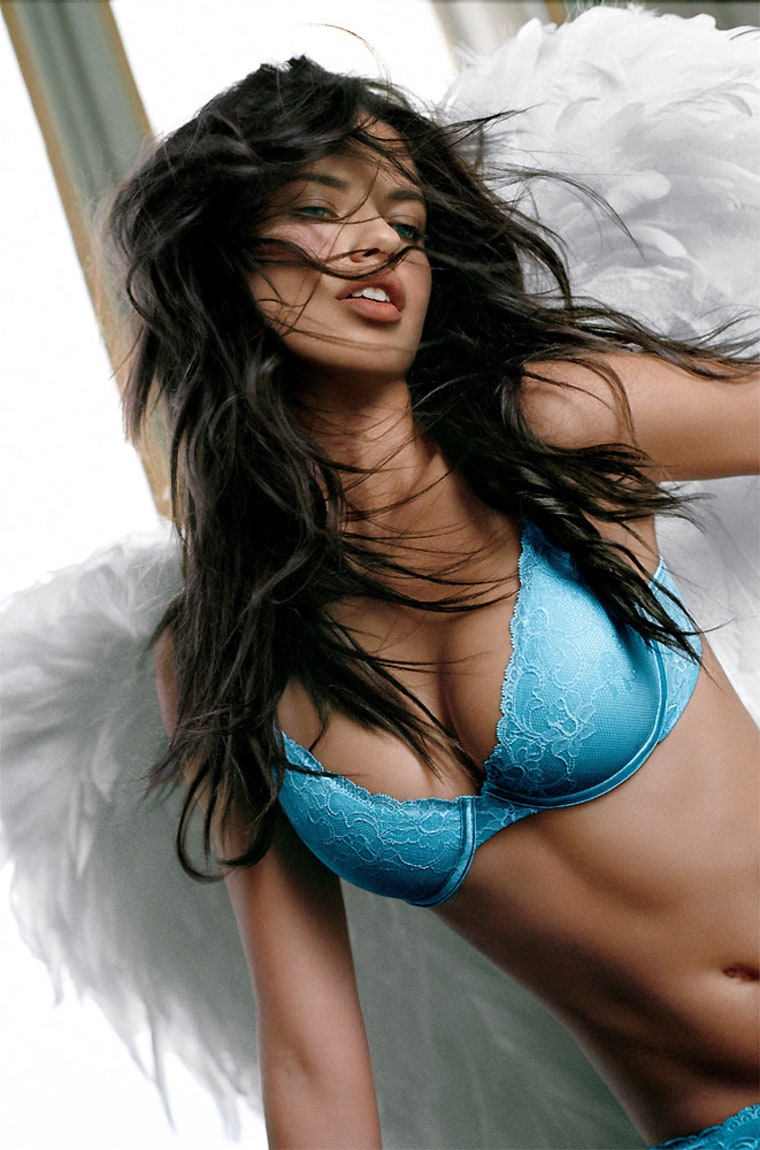 Back then, Dylan was ripped for selling out. His association with ladies in lingerie, as opposed to some corporate entity, failed to produce much antipathy — particularly in an era where Led Zeppelin, Peter Gabriel and Sting recently licensed songs for commercials.
But the strange mingling of Dylan and decolletage prompted plenty of comment, from a New York sports writer's Sunday column to various Internet chat rooms.
"On first glance, this is wrong on so many levels, but after viewing it I really admire Bob Dylan," wrote one Dylan fan in a chat room. "I only hope that when I reach Dylan's age someone approaches me to ask if I would like to be paid to fly to Venice and do a commercial with several supermodels."
Once you reach that level of acceptance, as Elsas observed, the Dylan spots don't seem so bad.
"What would you rather have Bob Dylan selling, ladies' underwear or cat food?" Elsas asked.