TODAY meteorologist Dylan Dreyer shared her nighttime ritual — and we have to admit, it's pretty adorable.
On Sunday TODAY, Dylan and Willie Geist shared their daily schedules after a viewer inquired. Dylan shared that she's in bed right after her toddler, Calvin, goes to sleep.
"Calvin's in bed at 7:30, I'm in bed at eight," she admitted, adding that there's no TV in the room— she just falls right to sleep.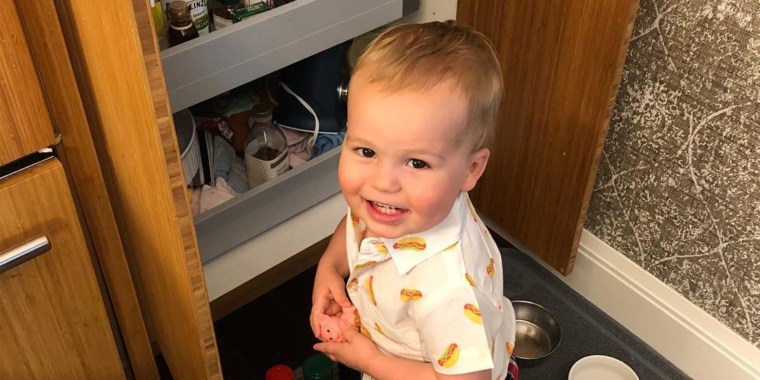 Although, she does have one thing she has to do before going to bed. Discussing superstitions, Dylan confessed that when she's tucking herself in, she can't have any part of her body crossed. "I can't have legs, arms, anything crossed," she said.
And the only way she allows herself to fold back up and go to sleep is by saying, "Goodnight, I love you, see you in the morning," to her husband, NBC Nightly News cameraman Brian Fichera.
So sweet.
We already knew Dreyer's morning routine; she wakes up around 4:30 on most mornings, which is a little later than Sunday Sitdown guest Mark Wahlberg, who apparently gets up at 2:30 a.m.
As for Willie's bedtime routine, he said that he has to lay out his clothes before going to sleep. On the topic of superstitions, Dylan asked him if anything bad will happen if he doesn't do that.
"Yes," said Willie. "I'll lose three minutes of sleep."
TODAY's Kathie Lee Gifford and Hoda Kotb have also revealed how they start and end their day. See them discussing their routines here.
And don't forget, you can submit your question to Dylan and Willie by tweeting using the hashtag #SundayMail.