"Dancing With the Stars" pro Valentin Chmerkovskiy will be blogging about his experiences and thoughts on his fifth quest for the mirror ball trophy on TODAY throughout the season. The 14-time US champion in dance is paired with former "Saved by the Bell" star Elizabeth Berkley.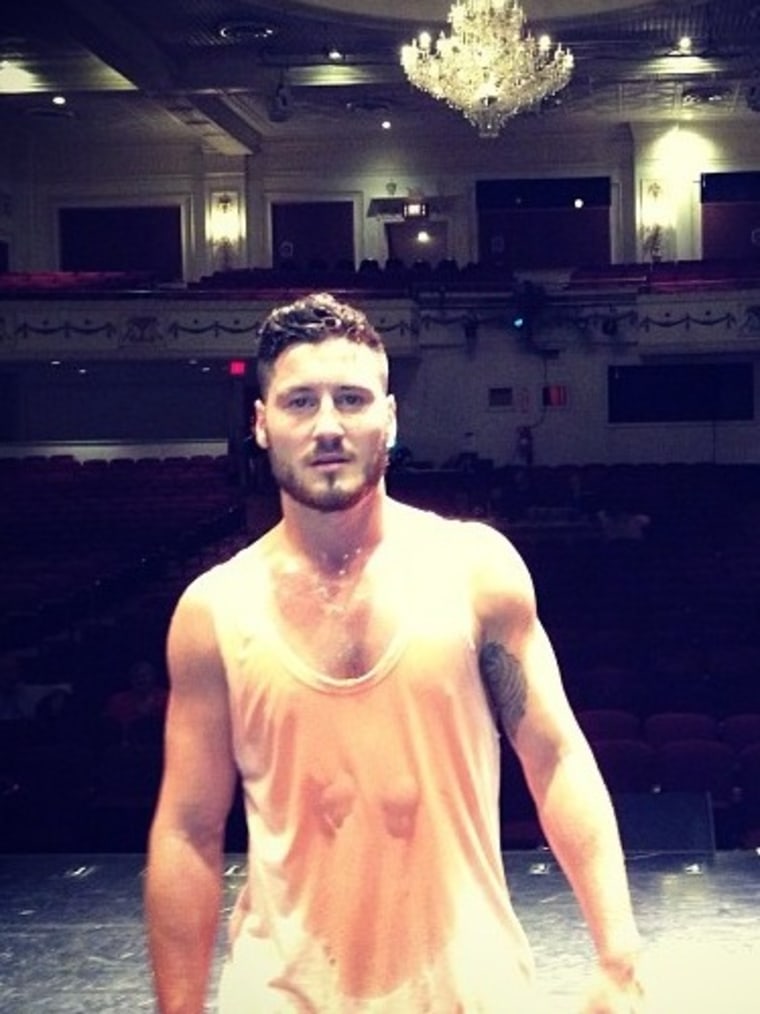 Well, the first night of dancing is over, and I thought the level of energy shown by everybody was great!  
The performance levels were really up there. I actually thought it might go as well as it did after I'd caught a glimpse of rehearsal. Still, you never know how it's going to come together for show time. Some of the performances really surprised me. I thought Jack Osbourne did a great job. I didn't expect him to do well, but he was great.
Valerie Harper really surprised me too. Forget that she has this horrible illness — she's made it clear that she doesn't want this to be the topic of the season for her even though that's what will happen, at least at certain times. Ultimately, it's about treating her like everybody else. She's in her 70s, and she came out and moved with such grace. It was awesome to watch. She was good! Her arms, posture and frame were nowhere near being the worst of the night.
We've had some changes to the show. We're not in the Celebraquarium anymore. We're down on the floor for the whole show pretty much. (Host) Tom Bergeron made a great joke that we didn't have it anymore because it had "gone condo." I thought that was hilarious.
Being on the floor for the whole show creates a more intimate and cozier environment. It's looser and I actually love it. I love being here and performing. The only thing is — well, we're a little too close to the judges! But I'm so happy the show is back.
I had no idea that after (my dance with Elizabeth Berkley) that they were going to the show the clip where I told Elizabeth that I liked the character of Kelly Kapowski (played by Tiffani Thiessen) on "Saved by the Bell" better than I liked hers. I'm sarcastic! I don't know if I would have said something like that in the first season I was on. I feel more comfortable now and I hope that I've earned the right to have a little fun. I'm sarcastic all the time. Elizabeth understands that. If anybody took what I said about liking another character more than I liked Elizabeth's (seriously) then I don't want to be friends with them.
I actually learned English in school. I didn't learn it by watching "Saved by the Bell." I didn't have a favorite character on that show either. 
OK, I did. I liked Screech.