Danelle Umstead is one of the most fearless women in America. Not only has the blind professional skier won three bronze medals in the Paralympics, she's also competing on "Dancing With the Stars" this season.
Umstead completely wowed the audience on Monday's 27th season premiere, dancing alongside professional dancer Artem Chigvintsev. She was the show's first-ever blind contestant.
The pair danced the fox trot and twirled gracefully across the stage.
"Because I can't see, I touch Artem's shoulders or his legs to feel the movement and paint myself a picture," explained Umstead.
The athlete and newly minted dancer has a genetic eye condition called retinitis pigmentosa. She was diagnosed with multiple sclerosis in 2010.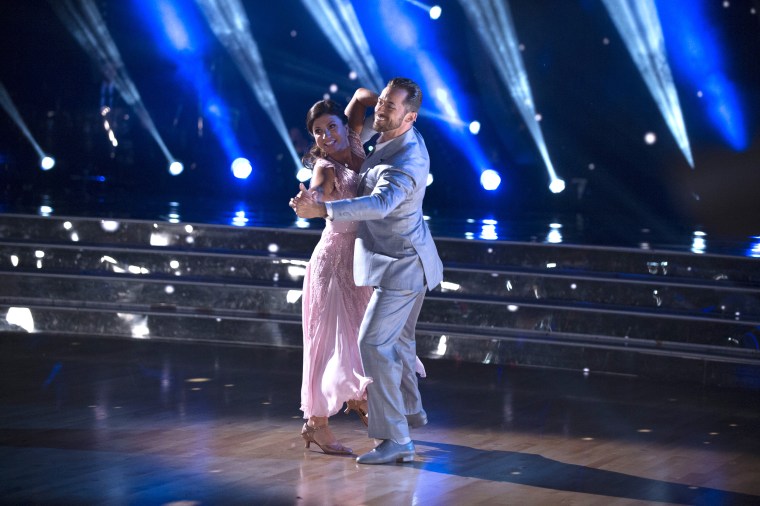 Judge Carrie Ann Inaba was blown away.
"What you did was spectacular. The way you moved through uncertainty and the trust — I think we can all feel the bond between you and Artem, which was so magical. You moved as one body," she said.
Umstead's "DWTS" performance is hardly the first time Umstead has impressed audiences.
"As an alpine skier, I'm able to charge down the mountain at up to 70 miles per hour — without being able to see," she added in the video package before her dance, noting that her husband, Rob Umstead, is her sighted guide in the competitions.
Speaking with People magazine, Chigvintsev admitted that, at first, he was unsure if he and Umstead would be able to pull off the performance. But they did, beautifully.
"Now I have a new challenge and that challenge is dancing," Umstead said.
Though she earned praise from the judges, her score was ultimately 18 out of 30 points. But we sense her bravery is unwavering.
"Anything is possible," she said. "You just have to go for it," she added.