With a new "Jumanji" movie on the way, its star — Dwayne "The Rock" Johnson — announced intentions to "honor" the original film's top-billed actor, Robin Williams.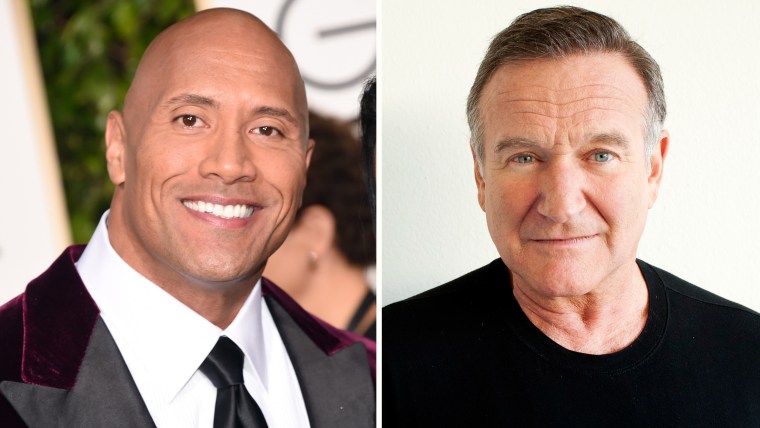 The wrestler-turned-movie star paid tribute to the late comedian through a photo posted Monday to Johnson's Instagram account.
"An important thing that I want to be honest [about] and bring up is Robin Williams," reads part of the caption to that photo that shows Johnson opening a "Jumanji" book. "The love and respect I have for this man is boundless. You have my word, we will honor his name and the character of 'Alan Parrish' will stand alone and be forever immortalized in the world of JUMANJI in an earnest and cool way."
MORE: Dwayne 'The Rock' Johnson 'grateful' to meet fan with special needs
Johnson added that he has "an idea of what to do" to make Williams' family proud. The comedian passed away in 2014.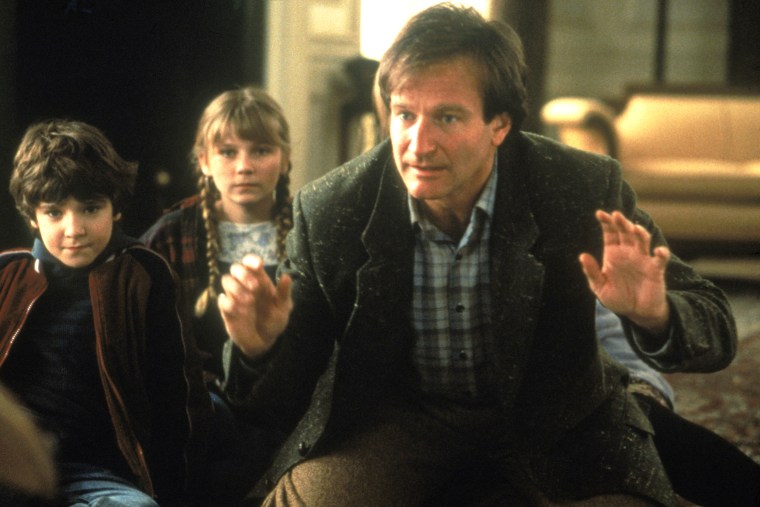 "I also think Robin is somewhere lookin' down and laughing, remembering the first time we met backstage and I (for the first time ever) was a star struck bumbling idiot that couldn't even get my words out," reads Johnson's caption. "Idiot. He literally calmed me down w/ that smile and laugh. But that's for another fun story down the road."
RELATED: 'Mrs. Doubtfire' actress: Robin Williams was 'spectacular' when I needed help
Johnson's Instagram photo had been liked more than 430,000 times as of early Wednesday afternoon.
Johnson's caption also reveals that he's met with the new film's director, Jake Kasdan, writer Chris Van Allsburg and other film representatives to discuss a "re-imagining" of the story told in the 1995 blockbuster, which chronicles the adventures and consequences of playing with a magical board game. That first film grossed more than $100 million at the national box office and more than a quarter of a billion dollars worldwide.
"I'm feelin' good and confident stepping into these shoes as a producer as well as actor to bring you something great that you and your entire fam can enjoy," the caption reads.
The new "Jumanji" movie is slated to arrive in theaters in July 2017, according to IMDb.
Follow TODAY.com writer Chris Serico on Twitter.