Wrestler, actor, family man, nice guy and possible presidential hopeful — Dwayne "The Rock" Johnson is a multi-talented star who's taken on many roles.
But it wasn't until he shared a touching personal message on Instagram Thursday that we learned he's also been through some pretty tough personal struggles.
Johnson posted a photo from the set of his HBO dramedy, "Ballers," in which his character mourns his brother, who died by suicide.
"Got me thinkin' though bout how many of us have been affected by suicide of our friends, family," he continued. "Struggle and pain is real. We've all been there on some level or another."
That's when he went on to explain how he's been there.
"My mom tried to check out when I was 15," Johnson recalled. "She got outta the car on Interstate 65 in Nashville and walked into oncoming traffic. Big rigs and cars swerving outta the way not to hit her."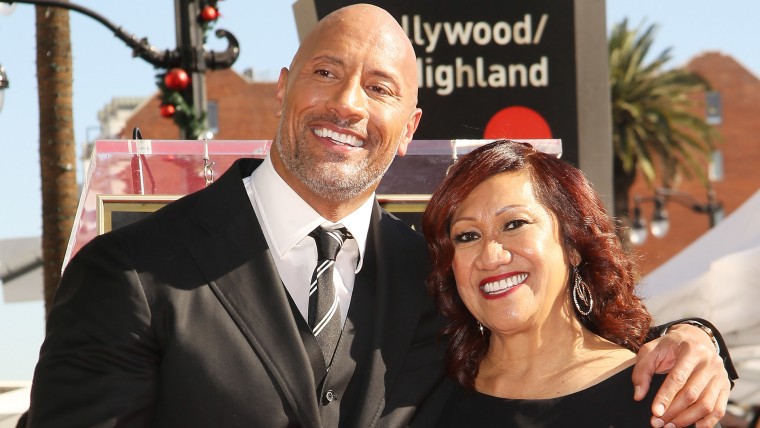 But it wasn't just luck that saved Ata Johnson that day. It was her son.
"I grabbed her and pulled her back on the gravel shoulder of the road," he wrote.
While he'll never forget that moment, his mother already has.
"What's crazy about that suicide attempt is to this day, she has no recollection of it whatsoever," he continued. "Probably best she doesn't."
But his clear recall of that day — combined with the raw scene he'd just filmed for show — left The Rock eager to share an important reminder for his fans.
"We always gotta do our best to really pay attention when people are in pain," he said. "Help 'em thru it, get 'em talkin' about the struggle and remind 'em that they're not alone."
After all, "We got lucky that day when I was 15 and that ain't always the case."
If you or someone you know needs help, please call the National Suicide Prevention hotline at 1-800-273-8255 anytime.