Don't make President Obama angry. You wouldn't like him when he's angry.
That's the message Sen. Ted Cruz, Rep. John Boehner and Sen. Tom Cotton — or rather three reasonable facsimiles on "Saturday Night Live" — learned over the weekend when Jay Pharoah's Barack Obama turned into Dwayne Johnson's The Rock Obama.
The transformation took place after the trio reached out to other world leaders behind his back, and then Cotton followed it up by telling the president that his "final four bracket is totally busted."
Talk about fighting words!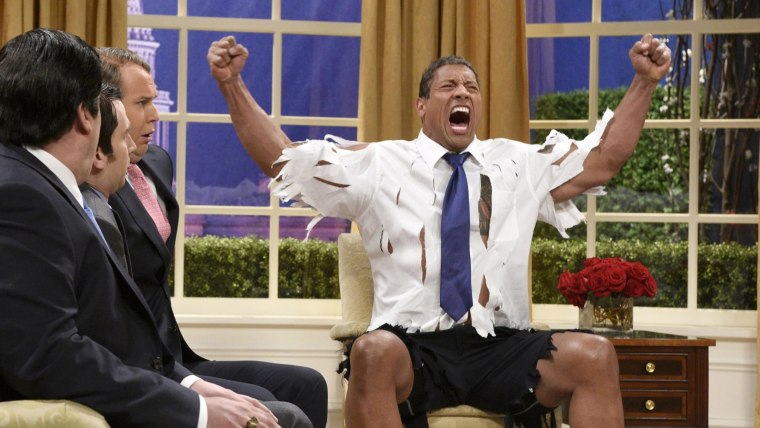 "Now, don't be alarmed," the Hulked-out commander-in-chief said. "The Rock Obama: much like Barack Obama, only larger and more violent."
They soon saw a demonstration. But really, the GOP trio should have seen what was coming before that — after all, this wasn't Johnson's first time bringing The Rock Obama to "SNL."
See all the clips for yourself, and be sure to watch the latest one all the way to the end to catch what happens when first lady Michelle Obama gets very angry.
Follow Ree Hines on Google+.