It's no secret that we love Dwayne Johnson around here. We mean, what's not to love? He's a big ol' softie who loves his family, is a brave defender of animals — oh, and is the Sexiest Man Alive.
So when Johnson hosted "SNL's" season finale on Saturday night (his fifth time taking on the late-night favorite), we were glad he addressed those long-standing rumors he might be running for president of the United States in 2020.
In short, he's in.
"In the past, I never would have considered running for president. I didn't think I was qualified at all," Johnson said. "But now, I'm actually worried that I'm too qualified."
Zing!
Even a celebrity president needs a solid running mate, and we were thrilled when Johnson announced his: fellow actor and all-around likable guy (and fellow "SNL" Five-Timers Club member) Tom Hanks.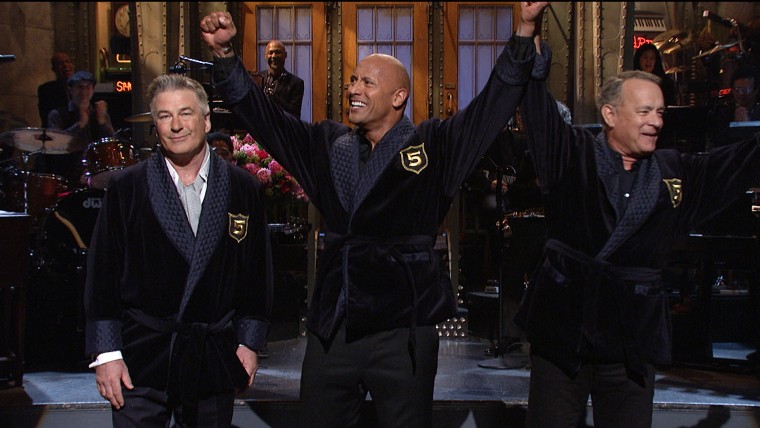 "Nobody can seem to agree on anything anymore, except for two things: pizza, and us," Hanks and Johnson said. Sounds about right.
Hanks added, "I have been in two movies where a plane crashes, and people are still excited to see me on their flight."
The two explained that together, they would be an unstoppable team. Hanks "would get the senior vote, because (he) fought in World War II ... in like 10 different movies," while Johnson "would get the minority vote, because everyone just assumes that (he's), well, whatever they are."
The two then took a moment to clarify that they were joking. "When it comes to politics, we need more poise and less noise," said Johnson. "Americans deserve strong, capable leaders — leaders who care about this country and care about its people."
"Dwayne," said Hanks, "that kinda sounds like you and me. I guess we gotta do it!"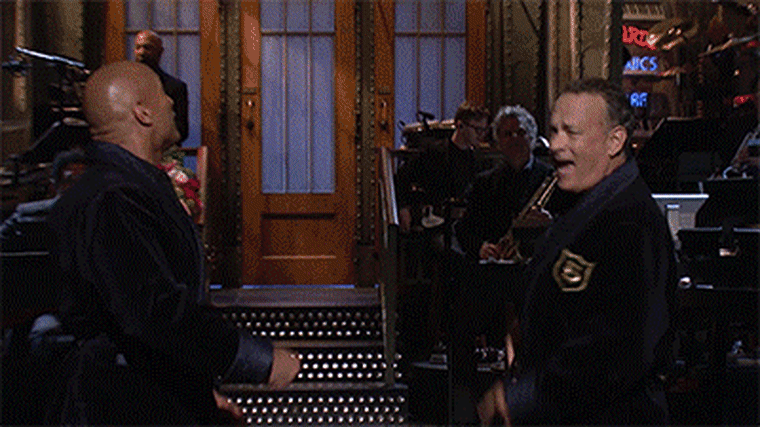 Confetti fell. A banner dropped.
We still don't know if Johnson's actually running for president, but we'll take it.
RELATED