Dwayne "The Rock" Johnson just captured the essence of Thanksgiving — that time for laughter, gratitude and reflection — in a touching Instagram post Friday evening.
The 45-year-old celebrity shared a beautiful, smiling photo of what he calls his "big, extended, blended, slightly crazy, loving, grateful ohana," but his caption revealed a deeper meaning behind his Thanksgiving meal.
"My mom pointed out earlier in the day, there was a time back in '87 when we couldn't even afford Thanksgiving dinner and was praying someone would invite us over (to) their house to eat. We were in a tough spot back then, but we got (through) it," Johnson wrote in his post.
"The Rock," who got his name for his professional wrestling success, is now one of the most recognizable men in Hollywood. And yet, back in 1987 when Johnson was 15 years old, his family struggled with poverty.
Despite his off-screen and on-screen accolades, the "Baywatch" actor remains humble and grateful for quality time with his family.
"After we bowed our heads in prayer, we went around the table and everyone shared what they were thankful for. Beautiful seeing and listening to everyone speak from their heart. Tears, laughter and boundless gratitude," Johnson wrote of the special meal.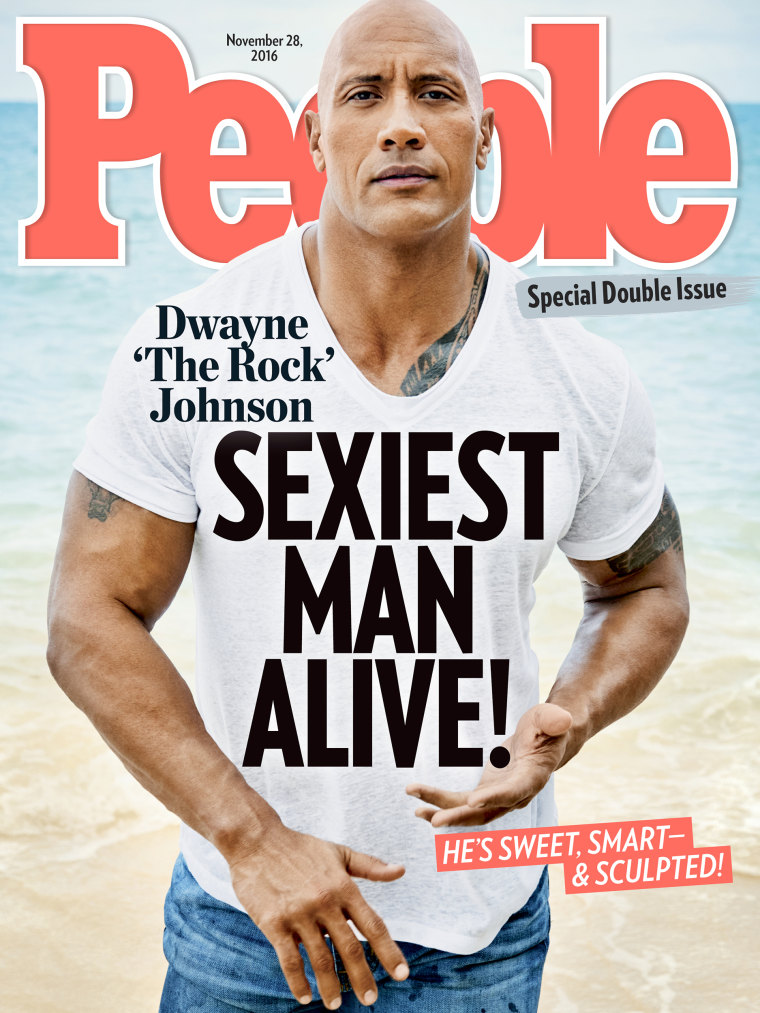 "Personally, I'm a little surprised no one expressed how thankful they were that THE Sexiest Man Alive (I refuse to relinquish my title to Blake Shelton or any man) was sitting at the table," Johnson joked.
Just last week "The Voice" judge Blake Shelton succeeded Johnson as People's Sexiest Man Alive, but as the wrestler-turned-actor would argue, good looks don't fade with a changing title. It just goes to show that even with Johnson's serious message of reflection and gratitude during the holiday season, there's always room for laughter.