A 10-year-old boy from Michigan — who is being praised as a hero after saving his younger brother from drowning in a swimming pool — recently got to meet a hero of his own: Dwayne "The Rock" Johnson.
The actor recently invited Jacob O'Connor and has family out to Vancouver, where he is filming the movie "Skyscraper," after finding out that the boy rescued his 2-year-old brother, Dylan Meadows, by using CPR moves he learned from watching his favorite movie, "San Andreas," which starred Johnson. In the 2015 earthquake thriller, Johnson's character performs CPR on his on-screen daughter.
After finding Dylan in the family swimming pool in Roseville on July 25, "I just started thinking about the movie," Jacob told TODAY, noting he pulled his little brother out of the water and gave him about five chest compressions. "I was very scared."
Dylan was taken to the hospital and put in the pediatric intensive care unit, but was able to make a full recovery, thanks to his brother.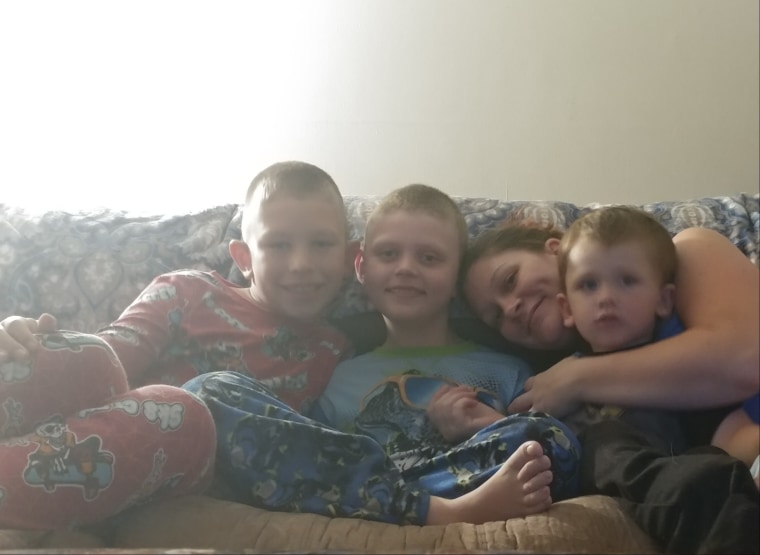 His mother, Christa O'Connor, told TODAY that her son has seen "San Andreas" dozens of times. "What Jacob did was heroic and I'm forever grateful. If he wasn't there that day, I don't even want to imagine losing one of my kids," she said.
Johnson took to Instagram on Aug. 25 to share Jacob's story. "I'm so amazed and impressed by this little 10-year-old boy's heroic actions and calm instincts in the middle of that kind of emergency distress. I now need to shake young Jacob's hand," he wrote.
And that's exactly what he did. Christa O'Connor said the family spent about five hours on the set. Johnson also shared a video of the meet and greet, noting Jacob wore a T-shirt he made with a picture of the actor holding his two dogs, whom he once rescued from a swimming pool.
"Seeing that picture on this boy's shirt, got me in the gut. Eventually, we would lose Brutus to heaven, but it wasn't the picture of Brutus that made me tear up, it was the fact that this 10yr old kid, had a heart big enough to put our puppies on his shirt after he saved his little 2yr old brother's life," said Johnson.
"What a special day. What a special kid. Thanks Jacob for being awesome and for being the kind of person we all aspire to be," the 45-year-old actor added.
Jacob told TODAY that Johnson called him a hero. "It was pretty amazing," he noted. "It made me feel special."