Dwayne Johnson now has a rock to call his own on the Hollywood Walk of Fame!
OK, it's actually more of a slab, but the 45-year-old wrestler turned actor's name is now written in stone. And on Wednesday he brought an entourage of some very lovely ladies to help him celebrate at the big unveiling ceremony.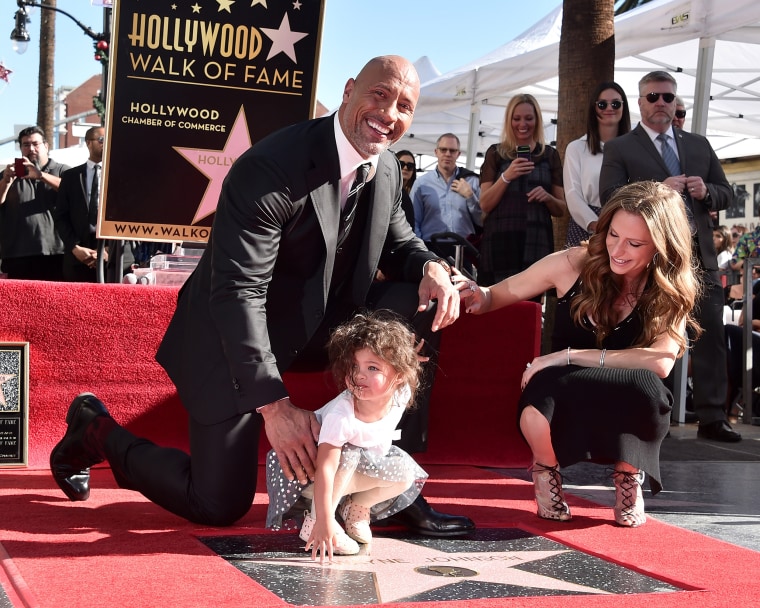 Namely, his girlfriend Lauren Hashian, 33, and their nearly 2-year-old daughter Jasmine, who brightened up the whole day.
And technically, there was a third guest with them: Hashian is expecting the couple's second daughter!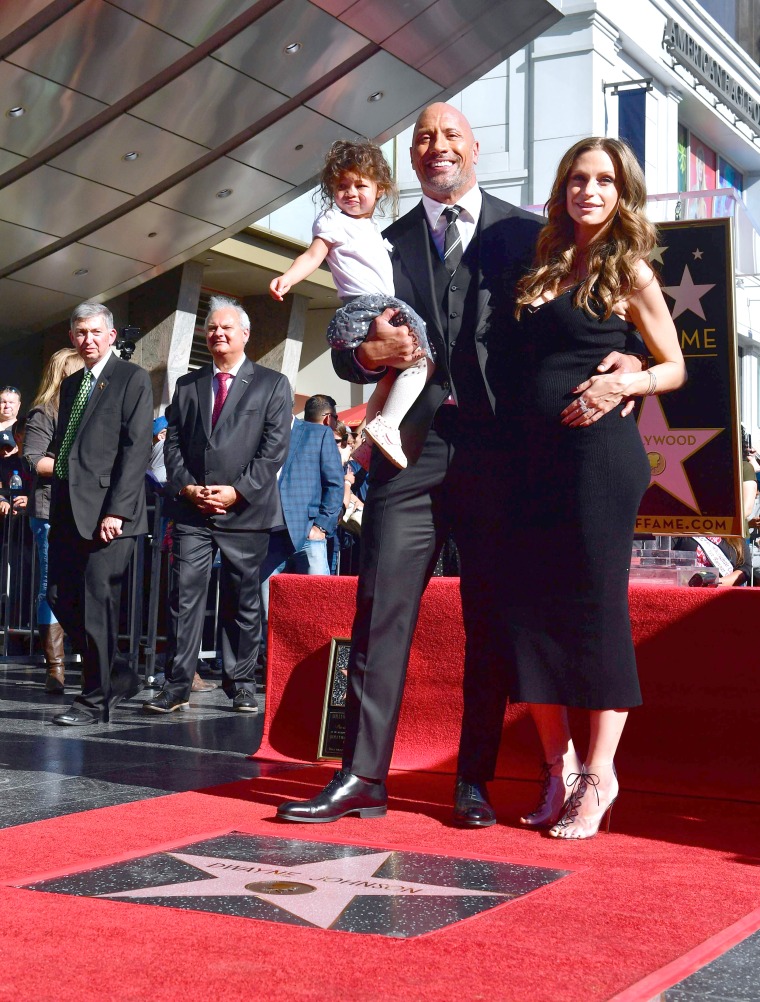 "I'm going to show you what it all means," Johnson said during his speech, and lifted Jasmine from her mom's lap, according to Entertainment Tonight. "The hard work, the work you put in with your own two hands ... it all comes down to this. It all comes down to your family, and working hard to love and protect and do everything you can to make your family and the ones you love, their lives better."
And then little Jasmine (who'll actually turn 2 on Saturday) said, "I love you" into the microphone.
Johnson's 16-year-old daughter from his previous marriage, Simone Garcia Johnson, was recently named the 2018 Golden Globe Ambassador, but was unable attend Wednesday's ceremony.
"I heard a quote when I was 15," the "Jumanji: Welcome to the Jungle" star added in his speech. "And I thought, if I'm ever in a position one day, I'd like to be able to live this quote, 'It's nice to be important, but it's more important to be nice.'"
We think he's done a great job of both!
Follow Randee Dawn on Twitter.