Shopping for holiday gifts can be a chore. It isn't so much the actual schlepping to the mall, it's also the demolition derbies that occur in the parking lots, the free-for-alls at the sale racks, the waiting in line at the registers, the waiting in line at the food courts, the pack-muling of packages, more waiting in line at the registers, and finally the search to discover where the heck you parked.
But the worst is the actual selection of gifts. For instance, if Uncle Fred never leaves his recliner, you don't want to buy him roller blades. If Aunt Josephine hates to cook, then she would probably have little use for a cutlery set, other than to cut you out of her will.
But you really can't go wrong with entertainment. Everybody likes to be entertained, and everybody likes to get his or her entertainment as cheaply and as conveniently as possible. That's where the DVD comes in. Contained in one small, light, rectangular box is a digital warehouse of audio and visual delights. Give one of those out as a holiday gift and you're sure to get a hug and a kiss, although the pleasure may vary depending on the recipient.
Yet there is still the little matter of matching the proper DVD gift to the right person. For that, here's a handy list of suggestions to take with you to the mall, although I would advise you to print this out rather than carrying your computer. It just makes more sense.
Box sets for someone specialIf you really want to make an impression on that video junkie in your life, consider a box set, for the simple reason that it provides more stuff to watch.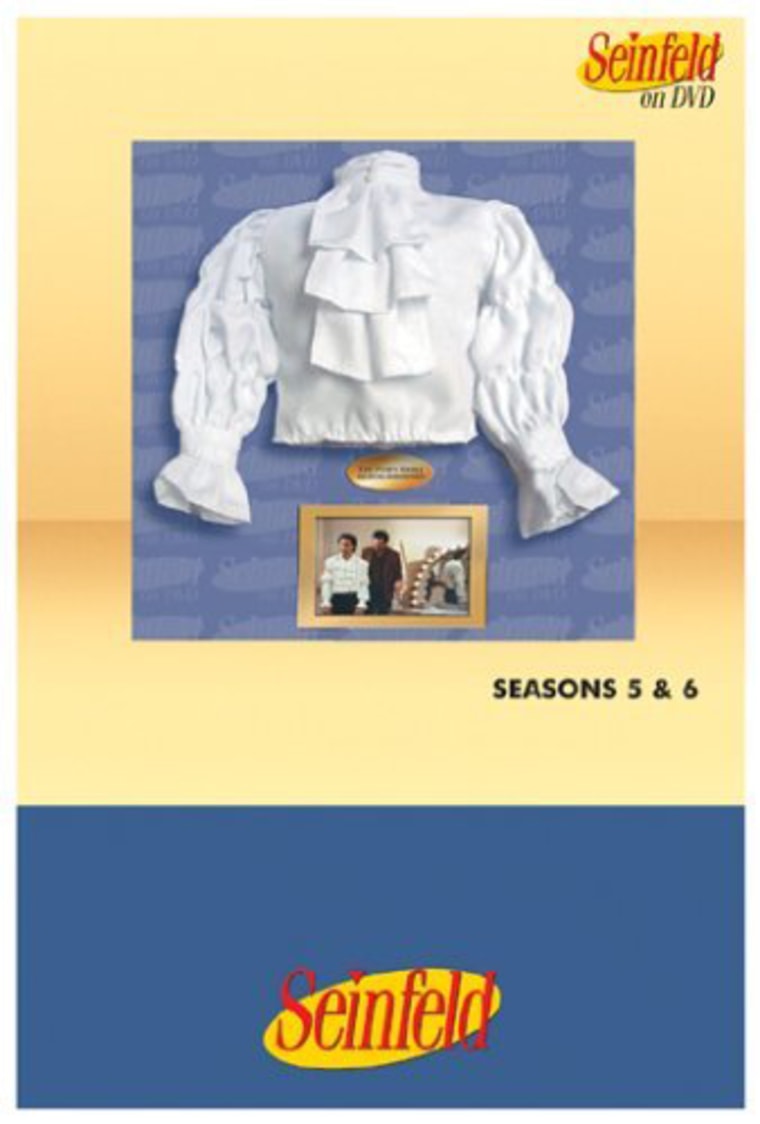 For fans of Monty Python, may I suggest "The Complete Monty Python's Flying Circus 16-Ton Megaset," which has all 45 episodes of the classic comedy show plus bonus disks with live performances. And if that isn't enough to split a gut, consider seasons 5 and 6 of "Seinfeld," which include "The Puffy Shirt" and "The Jimmy." And for tastes that may veer just outside the mainstream, there's the "Beavis and Butt-head, Vol. 1 — The Mike Judge Collection" and "Aeon Flux: The Complete Animated Collection."
If you know someone who loves movies, especially classics, and you want to make them dance with glee around the Christmas tree, there are some box sets that deserve mentions. With Peter Jackson's take on "King Kong" coming to theaters soon, a nice companion piece is "The King Kong Collection," featuring three originals: "King Kong," "Son of Kong" and "Mighty Joe Young." For elegance and wit, there is "The Complete Thin Man Collection," featuring those hard-drinking sleuths Nick and Nora Charles.
If your favorite person has a favorite actor or actress,  you can tailor your gift to his or her taste. There is The Bette Davis Collection (including "Mr. Skeffington" and "Dark Victory"), The Joan Crawford Collection (which contains "Mildred Pierce" and "The Damned Don't Cry"), The Steve McQueen Collection (actually, there are two out and another on the way, so peruse the titles carefully) and "The Complete James Dean Collection." (Note: Don't place the Davis and Crawford collections side by side. Joan and Bette didn't like each other, and I wouldn't want to be held responsible if something happens.)
Gifts for guys and galsNaturally, guys and gals have different tastes. You wouldn't give "Steel Magnolias" to a football coach. You wouldn't give "The Dirty Dozen" to a manicurist.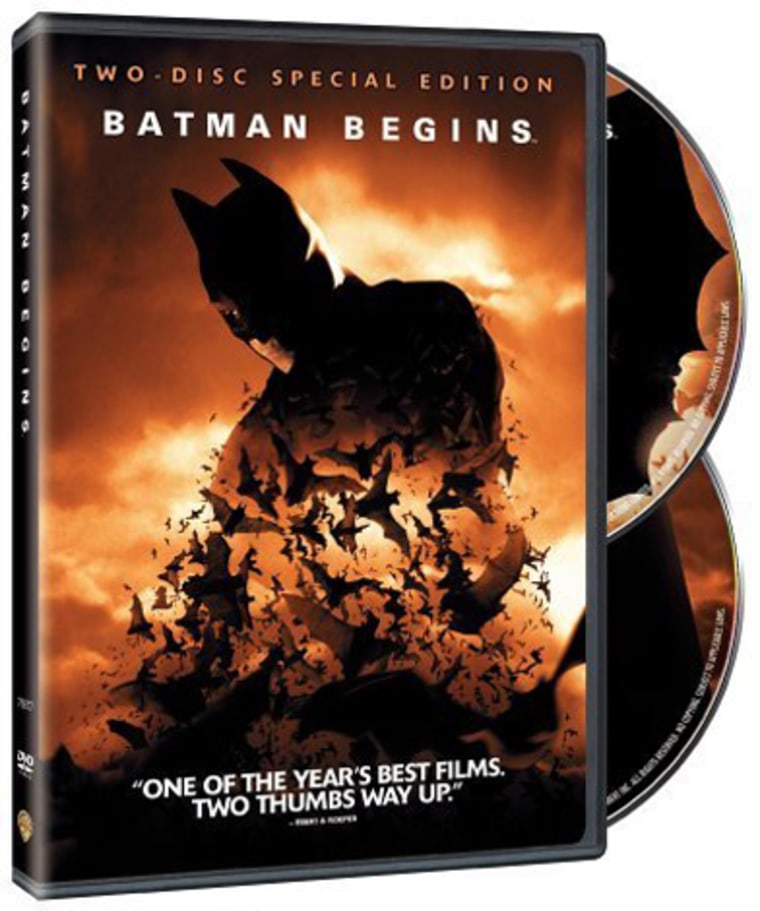 So pay attention in order to avoid an uncomfortable situation. For that testosterone-spewing manly man, may I suggest some butt-kicking action. In "Unleashed," Jet Li lays some hurt down on scads of criminal types in an effort to clean up his life. Then there's the ultimate director's cut of "The Warriors," a cult classic by Walter Hill about a gang on the run in New York City. Another pleasing option is "Batman Begins," the newest chapter in the saga of the Caped Crusader, this one superbly directed by Christopher Nolan ("Memento."). A recut version of "Sin City," the ultra-hip crime thriller based on the graphic novels of Frank Miller and directed by both Miller and Robert Rodriguez, hits stores on Dec. 13. And for a mellower guy experience, the choice is clear: "The Big Lebowski." This new collector's edition features interviews with the Coen Brothers and new insights into "The Dude."
On the distaff side, there is "The Sisterhood of the Traveling Pants," about four close friends who share a pair of pants over the course of a summer. "Clueless," which stars Alicia Silverstone as a high school girl who likes to shop and talk about boys, gets a makeover in a new "Whatever!" Edition. For sheer romance, it's hard to top "Titanic," which is out in a special collector's edition. And while "A River Runs Through It/Legends of the Fall" may not seem like an ideal gift for a female, I'm fairly certain that Brad Pitt takes his shirt off in both movies.
TV, documentaries and more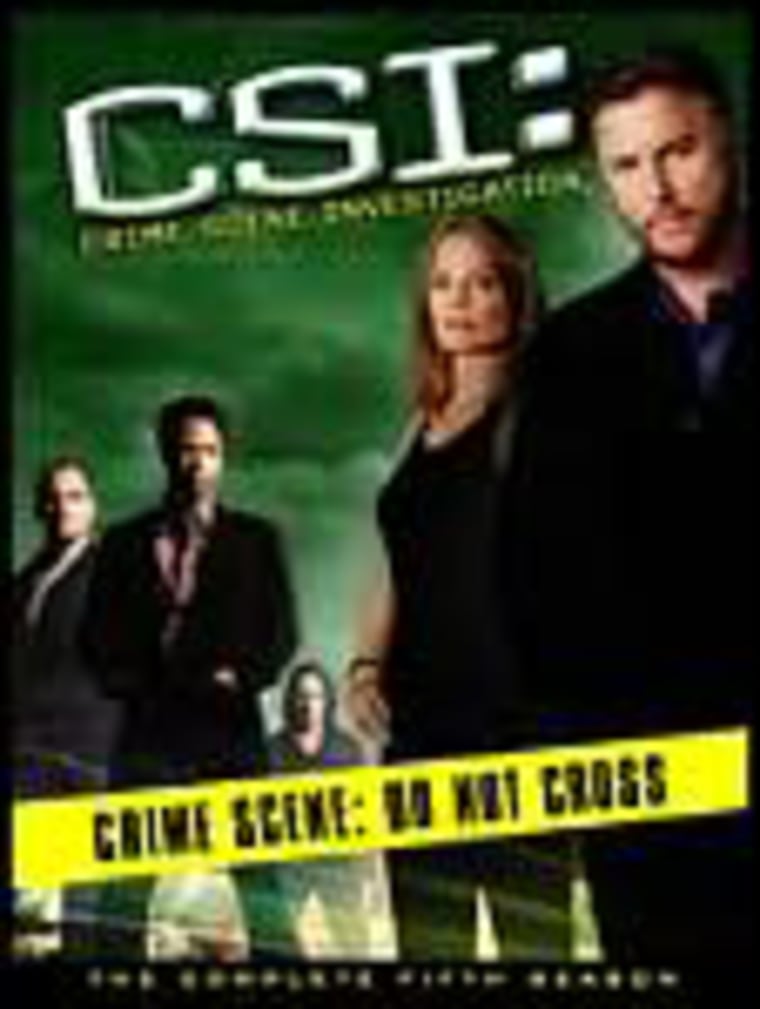 Television shows on DVD are all the rage now. If a show lasts at least two episodes before being cancelled, you can be sure it will arrive trumpeted as "The Complete First Season." Chances are your favorite, or that of your gift recipient, is either out or on the way. Some of the better ones include "Frasier," "Taxi," "Cheers," "Everybody Loves Raymond," "Alias," "24," "The Andy Griffith Show," "CSI," "The Brady Bunch," "Hogan's Heroes," "Six Feet Under," "Gilmore Girls," "Star Trek," "Scrubs," "Home Improvement,"  "I Love Lucy" and "Curb Your Enthusiasm."
The golden age of documentaries is upon us. Three titles that spring to mind for that serious seeker of truth in your midst are "Inside Deep Throat,"  "No Direction Home: Bob Dylan" and "The Staircase." The first is a look back at the uproar caused by a certain blue movie in the '70s, and be warned that there is some explicit adult content even in the doc, so proceed with caution. The Dylan film, directed by Martin Scorsese, is for fans of the legendary singer-songwriter as well as nostalgia buffs. "The Staircase" is a riveting look at a high-profile murder case in North Carolina.
Let's not forget the kiddies. The folks at Nick have lots of Jimmy Neutron, Blue's Clues and Dora the Explorer titles to keep the tots occupied. There is also the Baby Nick Jr. series for the relatively new cinephile. Disney is offering updates on reliable favorites like "Cinderella: Platinum Edition," "Tarzan: Special Edition" and "The Muppet Movie: 50th Anniversary Edition." And for slightly older youngsters, don't forget "Charlie and the Chocolate Factory," the new one with Johnny Depp. When they see what happens to the bratty children, it might help keep them in line.
For highbrow tastes, there are several titles from the Criterion Collection to keep in mind. "Pickpocket," directed by Robert Bresson, follows a young man in Paris who pursues a life of crime while worrying that his luck is about to run out. "Ran" is an epic remaking of "King Lear" set in sixteenth-century Japan by legendary director Akira Kurosawa. "Le Samourai" is a mix of the American gangster movie, French culture and Japanese folklore by director Jean-Pierre Melville.  And "Rebel Samurai: Sixties Swordplay Classics" is a box set that includes some of the best entries in the Japanese samurai genre.
The real beauty of giving DVDs over the holidays, of course, is that you only have to visit one store.