/ Source: The Associated Press
"Vantage Point"Someone's out to kill the president — and this breakneck thriller applies a "Rashomon"-style multiple-viewpoint approach to tell and retell the story through the eyes of people at the epicenter. The same 15 minutes or so of action unfold again and again, each segment providing a different look and revealing more about what's actually happening during a shooting and explosion at the site of the U.S. leader's visit to a counterterrorism conference in Spain. The cast includes Dennis Quaid, William Hurt, Sigourney Weaver and Forest Whitaker. The single-disc DVD, double-disc DVD set and Blu-ray release have a deleted scene, cast and crew interviews and commentary with director Pete Travis. The two-disc DVD set also comes with a digital copy for portable video players. Single-disc DVD, $28.96; two-disc DVD set, $34.95; Blu-ray, $38.96. (Sony) Read the review.
"Tyler Perry's Meet the Browns"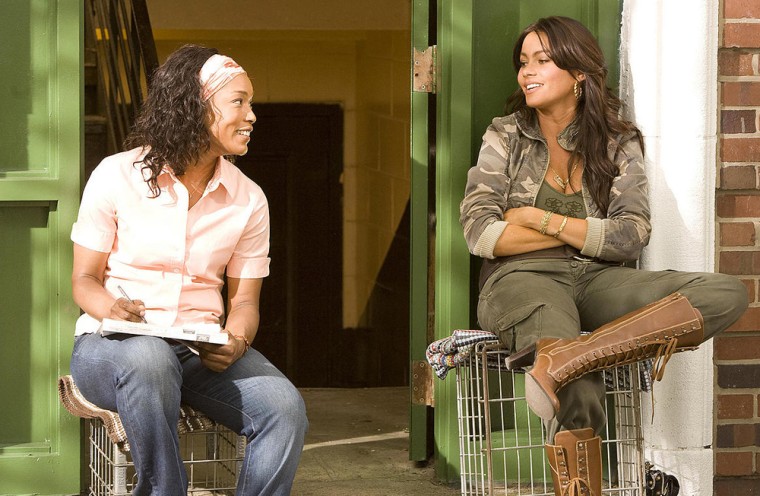 The latest from director, writer and co-star Tyler Perry features Angela Bassett as a single mother struggling to raise three kids in Chicago who heads off to Georgia for the funeral of the father she never met — and is initiated into the lively, crazy world of her kinfolk. The DVD is available in a bare-bones single-disc release or a two-disc set with four behind-the-scenes segments and a digital copy of the movie. A two-disc Blu-ray release also comes with a digital copy and has a few extra featurettes. Single-disc DVD, $29.95; two-disc DVD set, $34.98; Blu-ray, $39.99. (Lionsgate) Read the review.
Also available in a three-disc set is "Tyler Perry's House of Payne: Volume Two," containing 20 more episodes of his TV comedy about a family dealing with real-life issues, from divorce and child custody to rehab. DVD set, $29.98. (Lionsgate)
"Drillbit Taylor"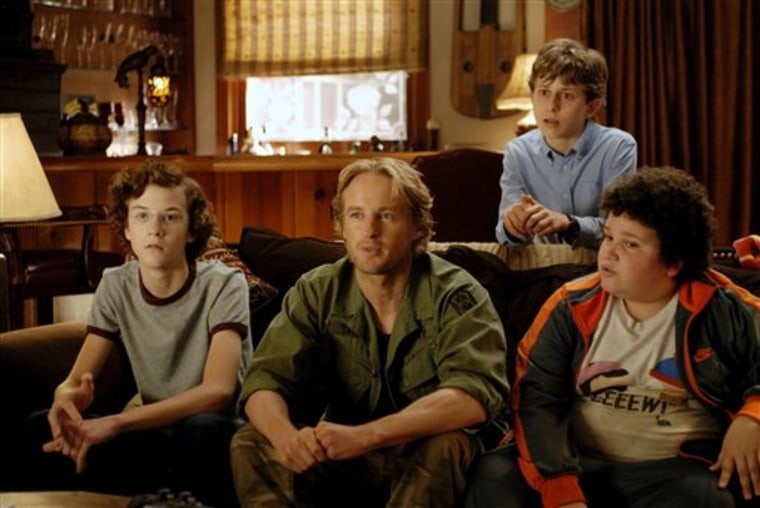 When school bullies knock you around, who you gonna call? Owen Wilson. A rare clunker from the Judd Apatow comedy factory ("Knocked Up," "Superbad," "The 40-Year-Old Virgin"), the movie stars Wilson as a supposed ex-mercenary hired by some high school nerds as their personal bodyguard. The movie comes in an extended version on DVD and Blu-ray that adds footage and includes deleted scenes, a variety of behind-the-scenes featurettes and commentary with director Steve Brill, his screenwriter and his teen stars. The original theatrical release also is available in a separate DVD, with commentary and deleted scenes. DVD, $29.99; Blu-ray, $39.99. (Paramount) Read the review.
"My Blueberry Nights"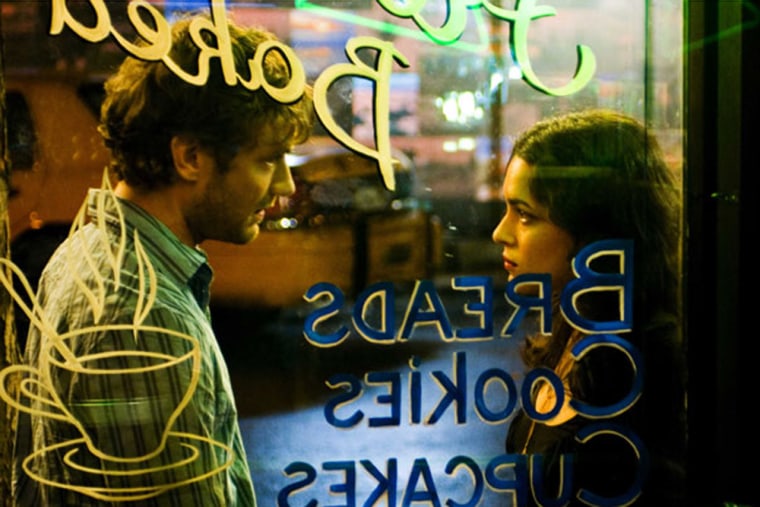 Norah Jones makes her acting debut and Wong Kar Wai does his first English-language film with this tale of a brokenhearted lover on a meandering cross-country foray. Singer Jones takes the lead in Wong's dreamy tale of a woman in the aftermath of a romance that ended badly, first seen spilling her guts to the New York cafe owner (Jude Law) who feeds her blueberry pie, then waitressing down South and watching the painful marital breakup between a cop (David Strathairn) and his bimbo wife (Rachel Weisz), finally hanging with a gambler (Natalie Portman) in Nevada. The DVD has a question-and-answer session with Wong, deleted scenes and a making-of segment. DVD, $19.97. (Genius) Read the review.
TV on DVD:
"Mad Men: Season One" — The acclaimed series dramatizes the ferociously competitive world of New York advertising men in the 1960s. The first season comes in a four-disc DVD set or three-disc Blu-ray set, with commentary on all 13 episodes, plus segments on the show's music and the explosion of mass media in the 1960s. DVD set, $49.98; Blu-ray set, $49.99. (Lionsgate)
"The Closer: The Complete Third Season" — Kyra Sedgwick is back on the job as the boss of a Los Angeles police unit that deals with high-profile murder cases. A four-disc package has year three's 14 episodes, plus deleted scenes, a segment on crime-interrogation techniques and a gag reel. DVD set, $39.98. (Warner Bros.)
"'Til Death Do Us Part: The Complete First Season" — It figures that any TV show with "Pink Flamingos" director John Waters as host would be more than a little sick and twisted. Waters plays the "Groom Reaper," introducing macabre marital tales that end with one spouse deceased. The first 13 episodes are included in a three-disc set. DVD set, $29.98. (BCI)
"The Streets of San Francisco: Season 2, Volume 1" — Karl Malden and Michael Douglas pound the pavement once again in the 1970s crime drama about a seasoned detective and his book-smart but inexperienced partner. The first half of season two comes in a three-disc set. DVD set, $42.99. (Paramount)
"Walker, Texas Ranger: The Fifth Season" — Chuck Norris brings Old West honor to the lawman business as he resumes rounding up bad guys. A seven-disc set has season five's 26 episodes. DVD set, $54.99. (Paramount)
"Anglo-Saxon Attitudes" — Adapted from a novel by Angus Wilson, this 1992 British miniseries stars Richard Johnson and Tara Fitzgerald in the satirical story of an aging historian trying to unravel the mystery of an ancient idol — and the puzzles of his own indiscretions over the years. DVD set, $39.99. (Acorn)
"Rebus: Set 3" — A four-disc set packs four installments of the British crime series starring Ken Stott as a boozy Scottish detective with a brazen, bulldog style of hunting down murderers. DVD set, $49.99. (Acorn)