/ Source: The Associated Press
"The Spiderwick Chronicles"Hollywood's fantasy craze continues with this adaptation from the book series about a strange old house and its other-worldly denizens. A single mom (Mary-Louise Parker), her teenage daughter and twin sons (both played by Freddie Highmore) move into the home of a vanished uncle, Arthur Spiderwick (David Strathairn), whose "field guide" of the fantastic creatures living in the area helps the family cope with an onslaught of evil beasties. Single-disc and two-disc DVD releases and the Blu-ray edition have excerpts from Arthur's field guide and a couple of featurettes. The Blu-ray and two-disc DVD release also pack deleted scenes and a handful of other making-of segments. Single-disc DVD, $29.99; two-disc DVD set, $36.99; Blu-ray, $39.99. (Paramount) Read the review.
"10,000 BC"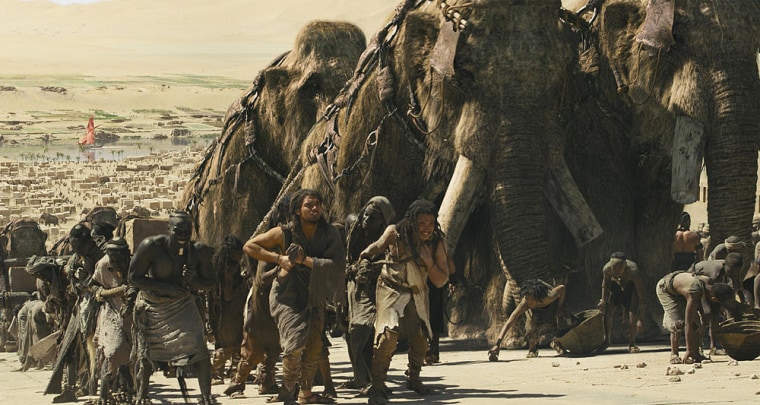 The good old days are back, when men were really hairy and saber-toothed tigers ate them. The latest action spectacle from director Roland Emmerich ("Independence Day," "The Day After Tomorrow") leaps backward from his usual sci-fi mold to prehistoric days, following the adventures of a young tribesman who fights off human enemies and rampaging beasts such as woolly mammoths while trying to retrieve his woman from warlords who have abducted her. The DVD and Blu-ray releases have deleted footage and an extended version of the ending. The Blu-ray disc also throws in a couple of featurettes on the era the movie depicts and how the filmmakers re-created ancient structures and extinct creatures. DVD, $28.98; Blu-ray, $35.99. (Warner Bros.) Read the review.
"Definitely, Maybe"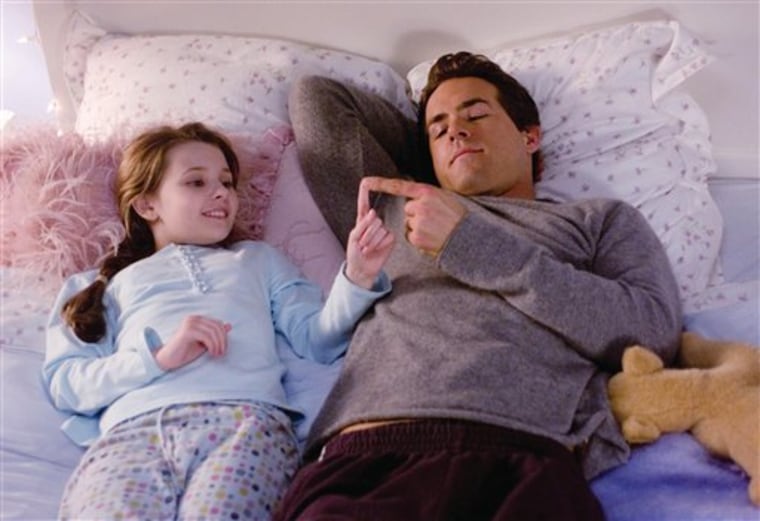 This how-I-married-your-mother romance features Ryan Reynolds as a hubby and father relating recollections of his past significant others to his young daughter. Reynolds plays a dad newly served with divorce papers who lets his curious kid (Abigail Breslin) in on the secret about the three loves of his life (Elizabeth Banks, Isla Fisher and Rachel Weisz) without disclosing which one eventually would become her mom. Along with deleted scenes, the DVD has commentary with Reynolds and writer-director Adam Brooks, plus a look at how the filmmakers crafted the designs and styles of the 1990s for the flashback scenes. DVD, $29.98. (Universal) Read the review.
"Persepolis"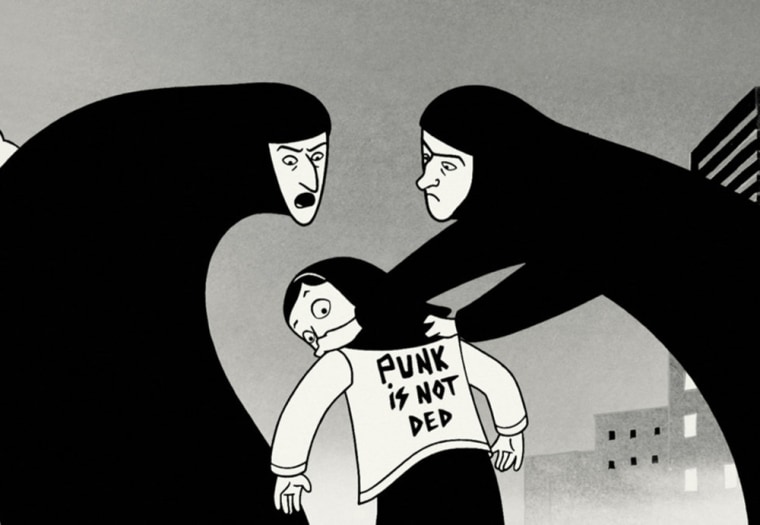 This nominee for best animated film at the Academy Awards is not your typical family cartoon. Co-directing with Vincent Paronnaud, graphic novelist Marjane Satrapi renders an autobiographical coming-of-age tale about a young Iranian girl experiencing terror and tragedy during the Islamic revolution of the 1970s and later searching out her identity as a teenager and woman in Europe. Chiara Mastroianni and her real-life mom, Catherine Deneuve, lead the voice cast for both the foreign-language version and a dubbed English edition contained on the DVD and Blu-ray disc that also features Sean Penn, Gena Rowlands and Iggy Pop. Satrapi, Paronnaud and Mastroianni provide commentary, and other extras include a session with cast and crew at last year's Cannes Film Festival. DVD, $29.95; Blu-ray, $38.96. (Sony) Read the review.
"Charlie Bartlett"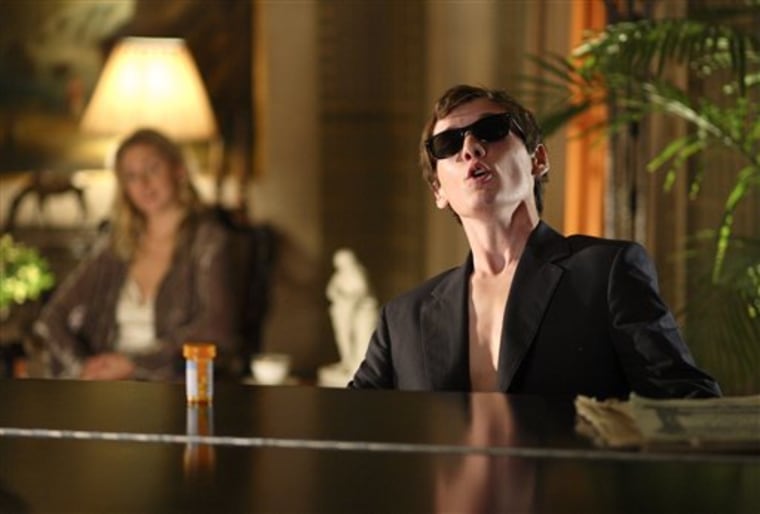 Anton Yelchin stars as the new kid in public school — a youth kicked out of his prep school who gains popularity by becoming the resident counselor and meds supplier for classmates trying to cope with various teen anxieties. Robert Downey Jr. and Hope Davis co-star. The DVD includes deleted scenes and commentary with cast and crew. DVD, $27.98. (MGM) Read the review.
"Honeydripper"
Set in 1950s Alabama, John Sayles' latest stars Danny Glover as the proprietor of a failing juke joint who tries to revive his business by booking an electric guitarist whose style heralds the transition from blues to rock 'n' roll. The DVD features interviews with the cast, which includes Charles S. Dutton, Sean Patrick Thomas and Mary Steenburgen. DVD, $27.98. (Screen Media)
TV on DVD:
"Futurama: The Best With a Billion Backs" — The sci-fi TV cartoon from "The Simpsons" creator Matt Groening spawns its second straight-to-DVD feature-length adventure, with two more planned. Set in the 31st century, the comic tale has interstellar delivery folks Leela, Fry, Bender and shipmates encountering a space monster with billions of tentacles and a hankering for love. The DVD has deleted scenes, behind-the-scenes segments and commentary with Groening and collaborators. DVD, $29.98. (20th Century Fox)
"Early Edition: The First Season" — Kyle Chandler stars as an out-of-work broker who finds a new career preventing death and disaster after the next day's newspapers and their dire headlines start landing at his door. The six-disc set has the first 23 episodes. DVD set, $46.99. (Paramount)
"Dogfights: The Complete Season Two" — The History Channel (History) continues its documentary series chronicling air battles from the first dogfights in World War I biplanes to the modern era of jet combat. A five-disc set has 17 episodes. DVD set, $49.95. (A&E)