/ Source: The Associated Press
"Cloverfield"New Yorkers go out of their heads (and the Statue of Liberty loses hers) as a 350-foot monster rampages through the city in this horror hit whose secretive marketing campaign was as much a part of the story as the movie itself. Using a cast of unknowns to accentuate authenticity, "Cloverfield" is told entirely from the perspective of a hand-held camera that had been recording a farewell party among friends, the lens turned on the chaos that results as the Godzilla wannabe tears up the town. The DVD has four deleted scenes and a couple of alternate endings that offer slight variations to the conclusion seen in theaters. The disc also has detailed making-of segments featuring the cast and crew — including producer J.J. Abrams, whose trip to Japan with his son made him lament that America did not have a resident movie monster such as Godzilla. Director Matt Reeves provides commentary. DVD, $29.99. (Paramount) Read the review.
"Charlie Wilson's War"A partying congressman, a Texas socialite and a slovenly CIA man secretly back Afghanistan against communist invaders, help bring down the Soviet empire and leave a legacy that still resounds in the war on terrorism today. Sounds like the stuff of a Hollywood laugh fest to us. Director Mike Nichols' sharp foreign-policy satire stars Tom Hanks, Julia Roberts and Philip Seymour Hoffman (who earned a supporting-actor Academy Award nomination) as the three unlikely masterminds to the covert U.S. response over the Soviet action in the early 1980s. The DVD comes with a making-of featurette and a segment on the real Wilson, featuring interviews with the congressman along with Hanks, Nichols and screenwriter Aaron Sorkin. DVD, $29.98. (Universal) Read the review.
"The Savages"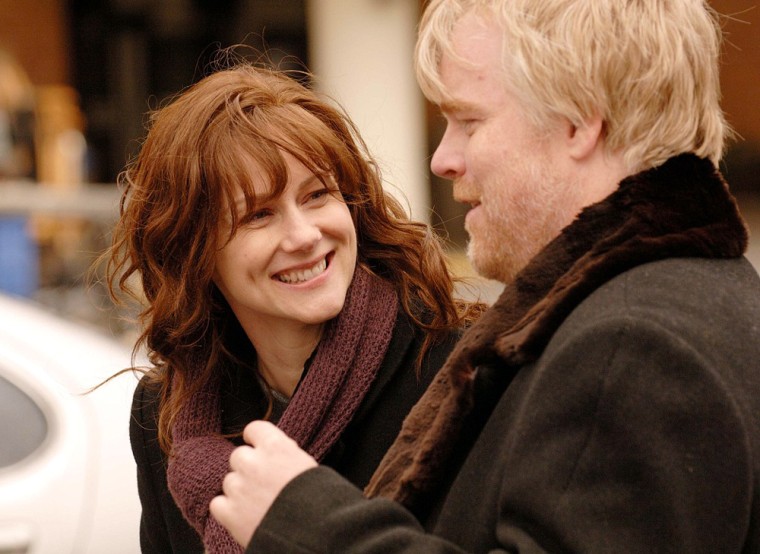 Philip Seymour Hoffman and Laura Linney are an ideal match in this hilarious and heartbreaking comic drama about a couple of emotionally stunted siblings forced to grow up and deal with each other and the little messes they've made of their lives. Hoffman and Linney play a brother and sister who have contentedly grown apart amid their self-absorbed lives but are forced back together to care for the ailing father (Philip Bosco) who never paid much mind to them. The film grabbed two Oscar nominations, best actress for Linney and original screenplay for writer-director Tamara Jenkins. The DVD comes with an extended scene and a making-of featurette. DVD, $27.98. (20th Century Fox) Read the review.
"The Orphanage"Good ghost stories are hard to find, so this subtle, creepy tale is a welcome arrival at a time when Hollywood horror mostly consists of slasher remakes and torture sequels. Produced by Guillermo del Toro, the creator of "Pan's Labyrinth," the film stars Belen Rueda as a woman who once lived in an orphanage and returns there 30 years later with her husband and adopted son to open a home for children with special needs. But they're not alone: ominous spirits of her old playmates haunt the place to reveal an old terror she had long forgotten. The DVD and Blu-ray high-definition release have segments on the elaborate makeup and the film's rehearsal sessions. DVD, $27.95; Blu-ray, $35.99. (New Line)
TV on DVD:
"Friday Night Lights: The Second Season" — The spinoff of the big-screen sports flick continues with year two of the drama about a small Texas town whose championship high-school football team is at the center of life. The four-disc set has the season's 15 episodes, accompanied by deleted scenes and commentary on three episodes. DVD set, $29.98. (Universal)
"Lavern & Shirley: The Fourth Season" — Penny Marshall and Cindy Williams return as roommates who work as bottle cappers at a Milwaukee brewery and have an odd extended family of friends and relatives in the "Happy Days" spinoff set in the 1950s and '60s. All 23 episodes from season four come in a four-disc set. DVD set, $42.99. (Paramount)
Other new releases:
"One Missed Call" — The most annoying phone messages are the ones from your future self that spell out the time and circumstances of your own death. This horror dud stars Shannyn Sossamon as a woman who loses two friends and then gets her own death message and Edward Burns as the detective on the case. DVD, $28.98; Blu-ray and HD DVD, $35.99 each. (Warner Bros.)
"Starting Out in the Evening" — Frank Langella offers a towering performance as an aging, forgotten writer toiling to finish one last novel while dealing with a brilliant young admirer (Lauren Ambrose) whose attentions prove a disturbing distraction. The DVD includes commentary with director Andrew Wagner. DVD, $27.98. (Lionsgate)