Ever since the start of the "Kung Fu Panda" series in 2008, Dustin Hoffman's voice has been key to the movies' success: As Master Shifu, he plays a wise teacher who keeps the chaotic Po in line and focused.
Except until Hoffman spoke with TODAY Tuesday, he wasn't sure what species Master Shifu was!
"Is it a raccoon?" he asked, and Matt Lauer agreed. Shifu was a raccoon.
But, as they were told off-camera, Master Shifu is actually a red panda. "I'm a red panda?" asked Hoffman.
"I want people to know that Dustin Hoffman has made $930 million dollars off of a character, and he's not completely sure who the character is," quipped Lauer.
"I thought he was a raccoon," said Hoffman.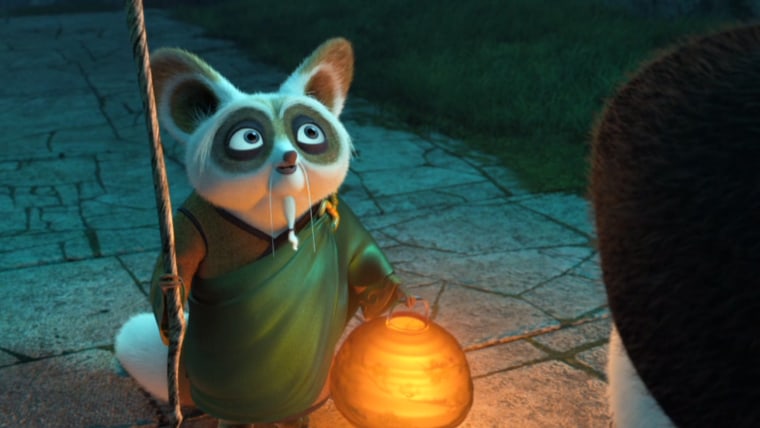 MORE: Kate Hudson talks football, motherhood: 'Parenting is where I feel ... my strongest'
Hoffman probably won't lose any sleep over that mistake, but as the 78-year-old noted, he has certainly had a few regrets over his long career.
"I think I had a problem with success," he said after admitting he loved the "Close Encounters of the Third Kind" script in 1977 but didn't want to take on a role in it. "I turned Woody Allen down four times. I turned 'Schindlers List' down. I turned [director Frederico] Fellini down. I turned [director Ingmar] Bergman down."
Yet he's gone on to become a beloved two-time Oscar-winning actor. "Despite myself, yes!" he said.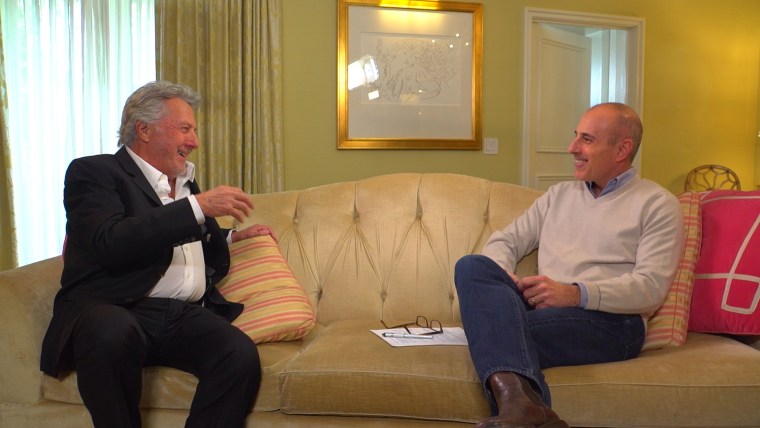 MORE: Dustin Hoffman's son Jake reveals sweet story behind his 'fighting' name
And while he says he would go back and "live the last 40 years differently" if he could, he's achieved a kind of Zen-like calm about his life that Master Shifu — raccoon or red panda — would appreciate.
"The good news is I feel fresh now," he said. "I feel reborn now in a sense, because I finally have a sense of myself and [my] priorities. It doesn't embarrass me to do good. I wasn't afraid of being a star [before, but] I didn't deserve it."
Now, we're pretty sure he knows he does.
"Kung Fu Panda" opens in theaters on Friday, January 29.
Follow Randee Dawn on Twitter.