/ Source: The Associated Press
More than 20 years since Duran Duran released a full studio album, the original band returns with the sound that made them famous: catchy, simple anthems and harmonies over driving dance grooves and slick electronic sounds. Also among this week's new releases are CDs from Mos Def and Holly Williams.
"Astronaut," Duran Duran
The album is a swath of effects-layered, slow- to mid-tempo songs, ranging from radio-friendly pop anthems like leadoff single "Sunrise" to more groovy and disco-influenced numbers like "Nice," which recall the group's early '80s work on "Rio."
That said, "Astronaut" is not exactly a return to roots — at least four tracks feel so contemporary, they would sound at home on a Jamiroquai or Backstreet Boys album.
After guitarist Andy Taylor and drummer John Taylor (no relation) left the group at its peak of popularity in 1985, the band's ensuing releases mostly lacked the tight feel of a full band involved in the writing process. But on "Astronaut," Duran Duran sounds more like the cohesive unit that delivered driving yet danceable tunes like "Girls On Film" and "Planet Earth."
Tensions over how hard their sound should be appear resolved, with Andy Taylor indulging in few solos and little distortion. There's little experimentation; they play to their strengths. And singer Simon Le Bon's vocals are in great form, even if his lyrics remain light in the depth department.
Among the strongest songs are "Sunrise," featuring drum work that echoes "Girls On Film," and "What Happens Tomorrow," another catchy rocker with soaring vocals reminiscent of the 1993 hit "Ordinary World."
"Nice" is perhaps the best of the bunch. Bassist John Taylor drives this disco number, which casts Le Bon in his familiar seducer role: "Take the beautiful sting of a Scorpio / A careless smile and it begins to snow / And it hurts me to think that you might never know / That I've got this thing about you."— Alex Veiga
"The New Danger," Mos Def
The latest in the long line of rappers-turned-actors, what sets Mos Def apart is the fact that his undeniable talent enabled him to rise from the minor leagues (underground hip-hop, no major radio play) versus making an easy transition from the majors (a la Will Smith or Ice Cube).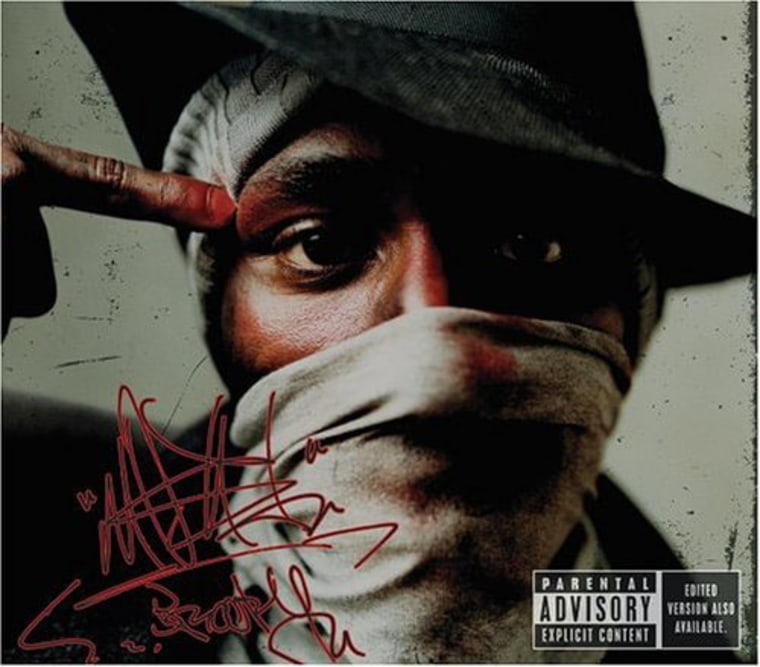 His immense abilities, however, coupled with his broad aims, are what make his second solo albumsimultaneouslyy compelling and frustrating.
At 17 songs (one with a nine-minute plus runtime), "Danger" is all over the place. Its most successful spots are the most bare-bones: resilient rhymes over true-school beats ("Close Edge," "Sex, Love and Money").
But when his band, Black Jack Johnson, shows up for the hard-rock cuts, his ambitions run astray. The dated guitars evoke Living Color, and when Mos fumes at the end of "War," it's the equivalent of a second-rate Rage Against The Machine or worse, Body Count.
These detours would be easier to forgive if the hip-hop wasn't so effortless. On the production side, Kanye West culls his endless reservoir of soul for the aquatic lick and boom-bap of "Sunshine." And the bluesy funk on joints like "Bedstuy Parade' and "Funeral March" is live instrumentation that actually works.
The wild card is the inclusion of "reggae n blues" type ballads. Splitting the difference between hip-hop and clichéd riff-rock, Mos pulls them off surprisingly well — his singing on "The Beggar" is genuinely moving.
Truly gifted MCs rhyme seemingly without trying. Mos Def's cadence is all about rhythm, and for him it flows like a stream of consciousness. I can't help but wish Mos Def had left the "Ghetto Rock" to masters of the form like Bad Brains, seeing as how straight hip-hop is, most definitely, his strongest suit.— Jake O'Connell
"The Ones We Never Knew," Holly Williams
Forget the surname. Forget the lineage that goes straight back to the father of modern country music himself. Holly Williams may have been born of that baggage — and the talent and heartbreak that accompanies it — but she is shaping up as a genius unto herself.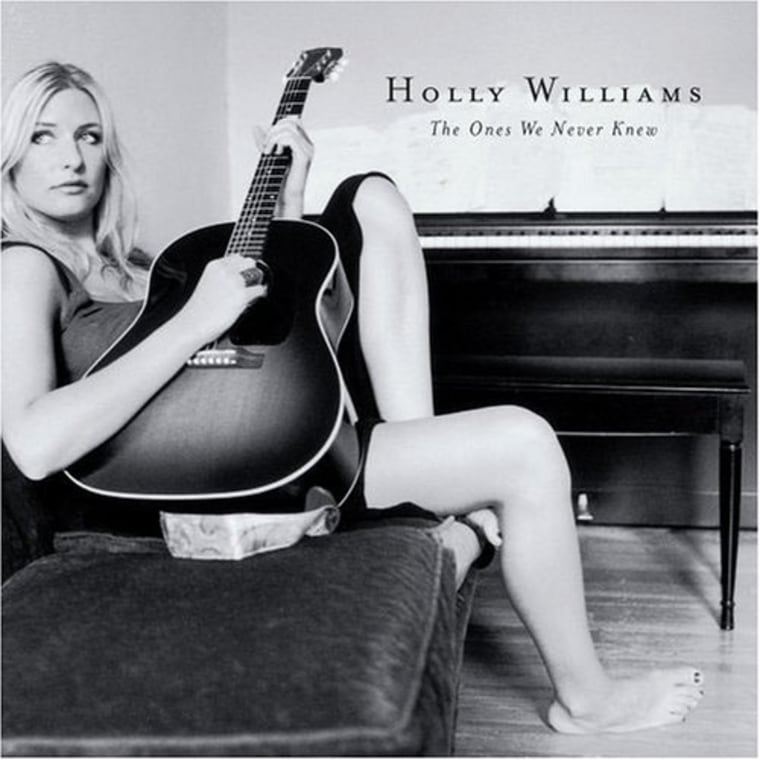 "The Ones We Never Knew" is filled with longing, and it's evident even if you never listen to any of the well-crafted words that Hank Williams' granddaughter sings. Her voice and the instruments that back it are tinged with sorrow and misgivings and missed opportunities — even impossible ones.
Williams' debut album is somewhere in that increasingly popular netherworld between alt-country and throaty, gentle folk rock — a hybrid that offers up wisps of Lucinda Williams, the nonpreachy songs of Natalie Merchant and even a bit of REM.
Where her in-your-face half-brother Hank III is aggressive and insolent (and frequently brilliant), she is introspective and Dylanesque and brooding. "I've got a broken man to repair," she sings, and she laments of how "there is so much danger in wanting more." She seems contemplative and shadowed by experience, but not consumed by the river of darkness that has run through her family's landscape for three generations.
If you do nothing else, listen closely to the first track, "Sometimes," in which she wishes she were "an angel in '52, in a blue Cadillac on the eve of the New Year" — the place and moment where her storied grandfather died so young. "I would have saved him, the man who sang the blues," she sings. "Maybe he is listening right now."
If he is, he'd be proud. She is of him, of the tradition, but with stories and songs and heartbreaks all her own.— By Ted Anthony