The circus is in town, and its star attraction will make you believe an elephant ... can fly!
That's right, Tim Burton's take on Disney's classic "Dumbo" has released its first trailer, and all we can say is we're already crying:
The film, which is based on the 1941 animated classic about an elephant born with enormous ears who takes to the skies, is a mix of live action and CGI animation and stars Danny DeVito, Colin Farrell and Michael Keaton, among others.
And by setting the trailer to a very mournful version of "Baby Mine" by Aurora, the song Dumbo's mother sings him to sleep with in the original, we get a sense that while we're gonna love watching the lil' elephant take wing — er, ear — we're going to need a lot of hankies first.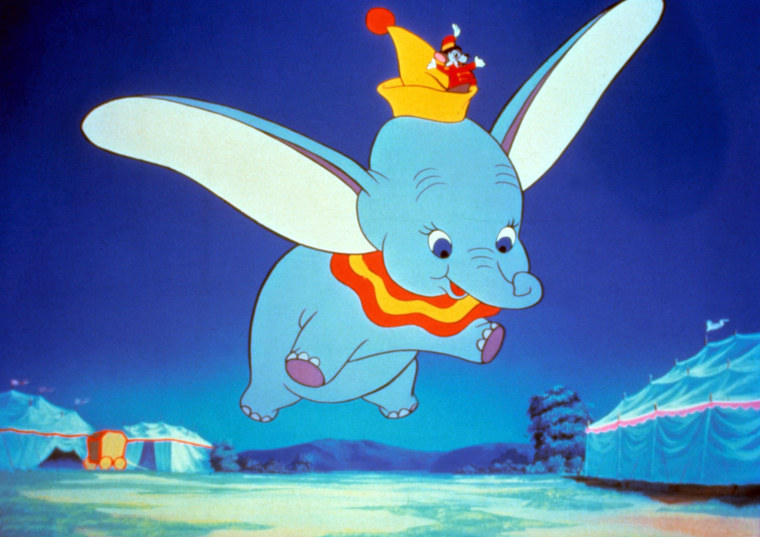 The trailer, which popped up on YouTube on Wednesday, took fans by surprise. But so far reception on social media is on the level of very excited:
This isn't Disney's first foray into live-action/CGI remakes; 2017's "Beauty and the Beast" and 2016's "The Jungle Book" both did very well at the box office, "Christopher Robin" (which remakes elements of 1977's "The Many Adventures of Winnie the Pooh") is set for August 3; and versions of "The Lion King" and "Aladdin" (like "Dumbo") are all set for 2019.
Tim Burton directed 2010's "Alice in Wonderland," a Disney remake that also mixed live action and computer graphics.
But from what we can see so far, "Dumbo" looks ready to soar.
Follow Randee Dawn on Twitter.