When the kids are away, the adults will play!
Prince William and Duchess Catherine enjoyed a fun daytime date at the men's singles final at Wimbledon on Sunday.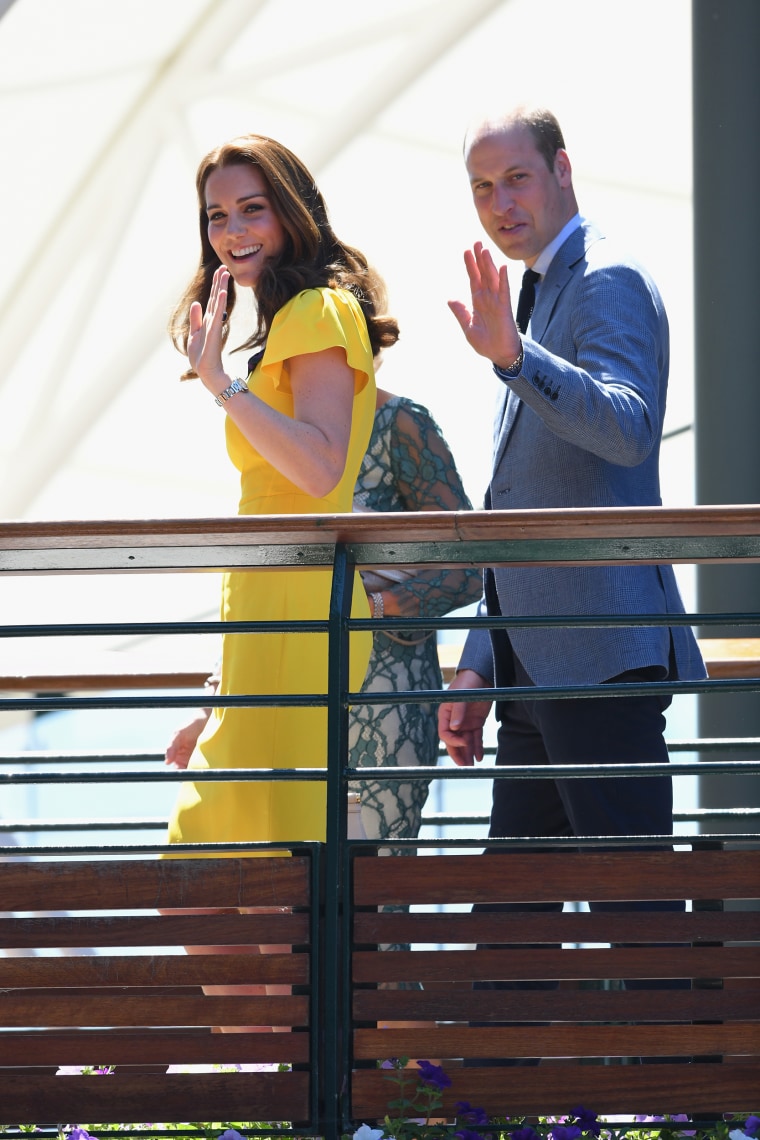 The royal couple left their kids, Prince George, 4, Princess Charlotte, 3, and Prince Louis, 2 months, at home and were spotted laughing and smiling together in the royal box as they watched Novak Djokovic win the title against Kevin Anderson.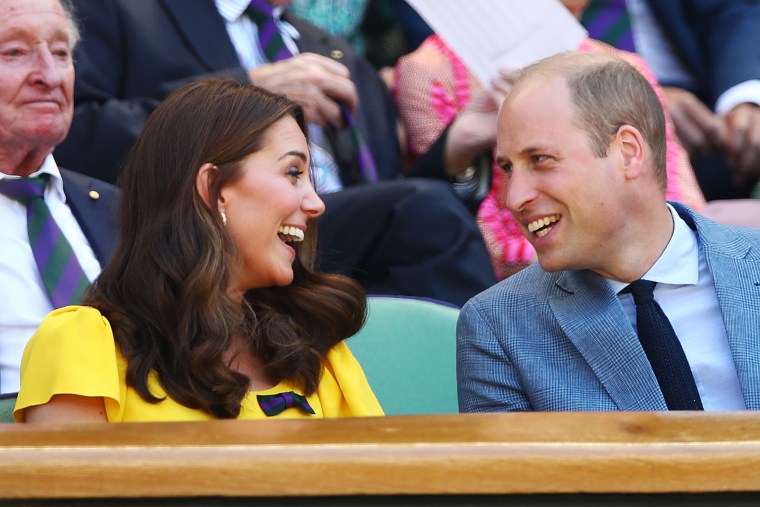 The former Kate Middleton wore a bright and cheery yellow dress while William donned a blue blazer and navy slacks.
Prime Minister Theresa May sat next to them in the stands, and the three chatted and clapped together for the players.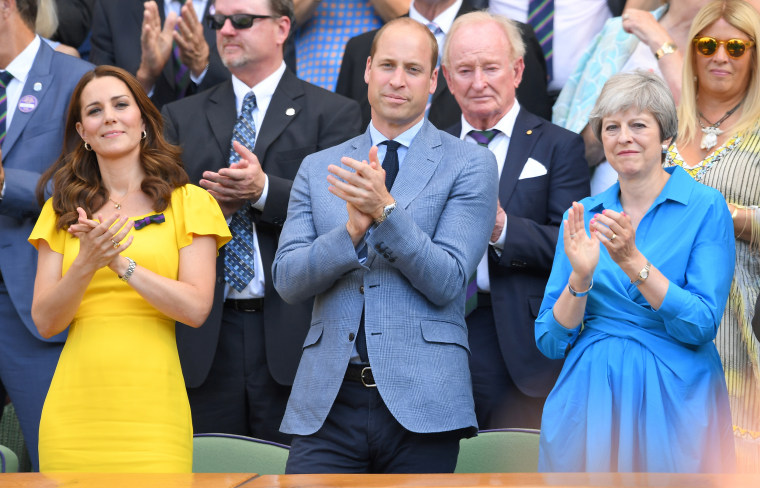 Other famous faces attending the match included Hugh Grant, Eddie Redmayne and Benedict Cumberbatch.
Duchess Kate was spotted at the tournament yesterday as well, hanging out with her new sister in law, the former Meghan Markle. In their first solo outing together, the two cheered on the Duchess of Sussex's friend Serena Williams in the Women's Singles Final.
Williams ultimately lost the title to Angelique Kerber, but dedicated the game to "all the moms out there" — which the former Kate Middleton, the mother of three, could appreciate.
This isn't the first time the Duke and Duchess of Cambridge have made a date out of Wimbledon. The two have been attending together for years. In fact, they not only love going to tennis matches but other sporting events as well — everything from field hockey to the Olympic Games.
No matter who they're rooting for though, they always make a cute team.