We all know that one of the "Property Brothers," Drew Scott, got married to Linda Phan in May.
What we didn't know until now is that he created a very special wedding day gift for his bride ... a song!
And now the groom is sharing that song, "You Chose Me," with all of his fans. A video of Scott singing, amid scenes of his bride hearing the tune for the first time on their TLC special, "Linda and Drew Say I Do," went up on YouTube over the weekend.
Of course we're completely melting.
We love the expression on Linda's face as someone brings a retro record player into her dressing room. At first, she makes a "Mission: Impossible" reference, wondering if she's about to be given an assignment. Instead, it's an adorable 45 single!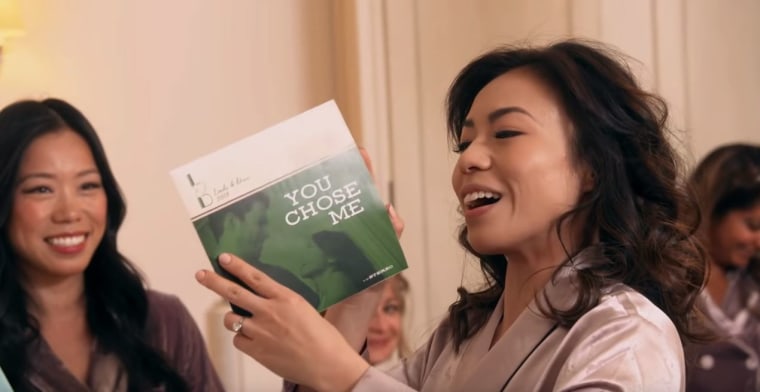 "How else can I say that you were worth the wait? And I'm a better man today because you love me," croons Scott in the video.
This isn't the first musical moment Scott, who co-hosts the HGTV series "Property Brothers" with his twin brother, has shared with Linda: he proposed to her by singing Train's "Marry Me"!
The pair wed in Italy on May 12 before 300 guests; they had met in 2010 at a Toronto Fashion Week event and got engaged in 2016.
He wrote the song with help from singer-songwriters Victoria Shaw and Chad Carlson, according to TLC.
"Linda is the most amazing woman I have ever met, and I wanted to write a song to truly express how much I love her," he said on the show.
Mission accomplished!
Follow Randee Dawn on Twitter.