Drew Barrymore would not recommend being a child star.
While she is a Hollywood success story who is now living her best life, Barrymore, 43, endured some dark times between her drug use and a rough relationship with her parents, which she looked back on in an interview with comedian Norm Macdonald on his new Netflix show.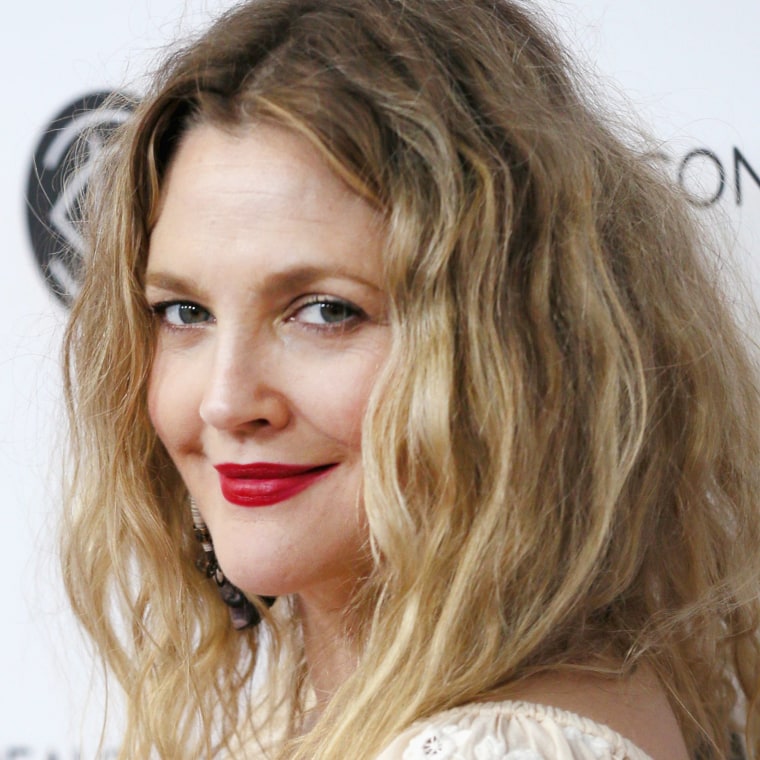 Barrymore became a star in 1982 when she was just 7 years old after her breakout role in the Steven Spielberg classic "E.T. The Extra-Terrestrial." She followed that with the main role in "Firestarter" two years later, but she became more known for her drug use.
She spoke about that period of her life with Macdonald on "Norm Macdonald Has a Show," which began streaming on Friday.
"It really is a recipe for disaster," she said of becoming famous so young. "But you know what's exciting? I got my s--- over with at, like, 14. Like, midlife crisis, institutionalized, blacklisted, no family, like, got it done, and then got into the cycle of being my own parent, figuring it out.
"It's sad that there's this weird alchemy about kids doing this line of work that f---- all of them up, and I'm no different."
Barrymore became legally emancipated from her parents when she was just 14. She never had any significant relationship with her father, the late actor John Barrymore, who divorced her mother, Jaid, when Barrymore was 9 years old.
The "50 First Dates" star opened up about her relationship at that time with her mother, Jaid, who put Barrymore in rehab and then in a mental institution when she was a teenager due to drug and alcohol addiction and attempted suicides.
"I had a mom, but she was more like my best friend," she told Macdonald. "She was like, 'Do you want to go to school and get bullied all day, or do you want to go to Studio 54?' And I was like, 'Yes, absolutely! I don't want to spend the day with these little f------ who are just awful.' Kids are so mean."
Barrymore is now a mother of two daughters herself with former husband Will Kopelman, whom she divorced in 2016 after three years.
She has also maintained a relationship with Jaid, 72, posting a photo with her on Mother's Day last year.
With her days of wild partying and cocaine use long behind her, Barrymore revealed she has no nostalgic feelings for that time when Macdonald asked her if she misses cocaine.
"No. Oh, God, I mean, it's been a very long time, but no," she said. "Nothing would make me have a panic attack and seem like a bigger nightmare. I never did hallucinogenics ... but I drink and I enjoy my life and get out of my own head. It's not like I'm this militant person of clarity and presence but (cocaine) literally seems like my worst nightmare right now.
"I've never done heroin, so I don't know what that's like, but I think I liked to feel good, I'm an upper person. I'm like 'Woo-hoo!' I also didn't want to be like, 'Man, I see s---.' I will not drink my drink at a bar that has not been in my line of vision, or, like, the side cornea."
Those dark times have now been replaced by the joy of being a mom herself and approaching life with a positive attitude.
"They've made me such a calmer, better person,'' she told Sunday TODAY in March about her daughters. "I'll never take the tone with them of work is bad, my past is bad, life is bad. This is the adventure and journey we're on, but you have to be nice, and safe."
Follow TODAY.com writer Scott Stump on Twitter.