Drew Barrymore's divorce from Will Kopelman after almost four years of marriage was amicable, but it wasn't easy.
"It was just like my worst nightmare," the star told Ellen DeGeneres Thursday. "I so wanted to raise kids in this ultra-traditional way and do everything so the polar opposite of my experience."
RELATED: 'I had let myself go': Drew Barrymore talks losing 20 pounds filming new series
But once Barrymore realized that she and her ex could work together for their daughters — Olive, 4, and Frankie, 2 — even if they weren't together as a couple, things fell into place.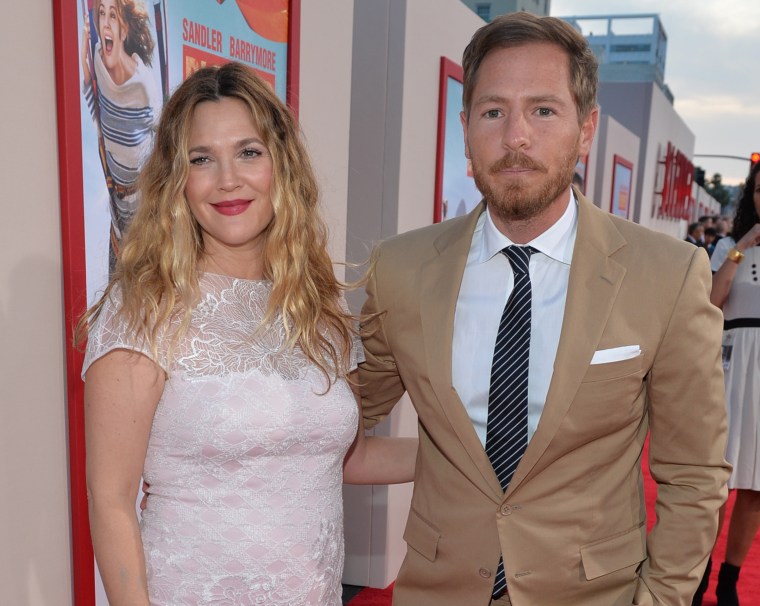 "You know, it really is about the tone you set," she explained. "You can talk until you're blue in the face, but kids watch what you do every single day of your life, all day long — that behavior and that example and that love and community and honesty is just, I think, what's making everything feel safe for my kids.
"That's really the intention I had as a parent, was how do my kids have this incredible sense of freedom inside their heart, because they know I've got them and their dad's got them."
Eventually, Barrymore even came to discover a benefit in the breakup.
"I got two families," the 41-year-old said. "I went from zero to two, and it's a miracle and a blessing."
"Sometimes the road is different than what you tried to make it or what you expected and you just figure it out, and figure it out with grace."
RELATED: Drew Barrymore talks motherhood: 'I am who I am because of my daughters'
That last point has been an important one to her all along.
When she and Kopelman parted, they released a statement that read, in part, "Divorce might make one feel like a failure, but eventually you start to find grace in the idea that life goes on."
Follow Ree Hines on Twitter.