The year's feel-bad movie of the holiday season, "The Girl with the Dragon Tattoo," is just weeks from opening in theaters, and David Fincher, the director of the U.S. version of the film, is talking about the path he took to casting Rooney Mara in the lead role of Lisbeth Salander. To begin with, he didn't start out with an inclination to cast Mara, who you might know from the opening scene of Fincher's last film, "The Social Network."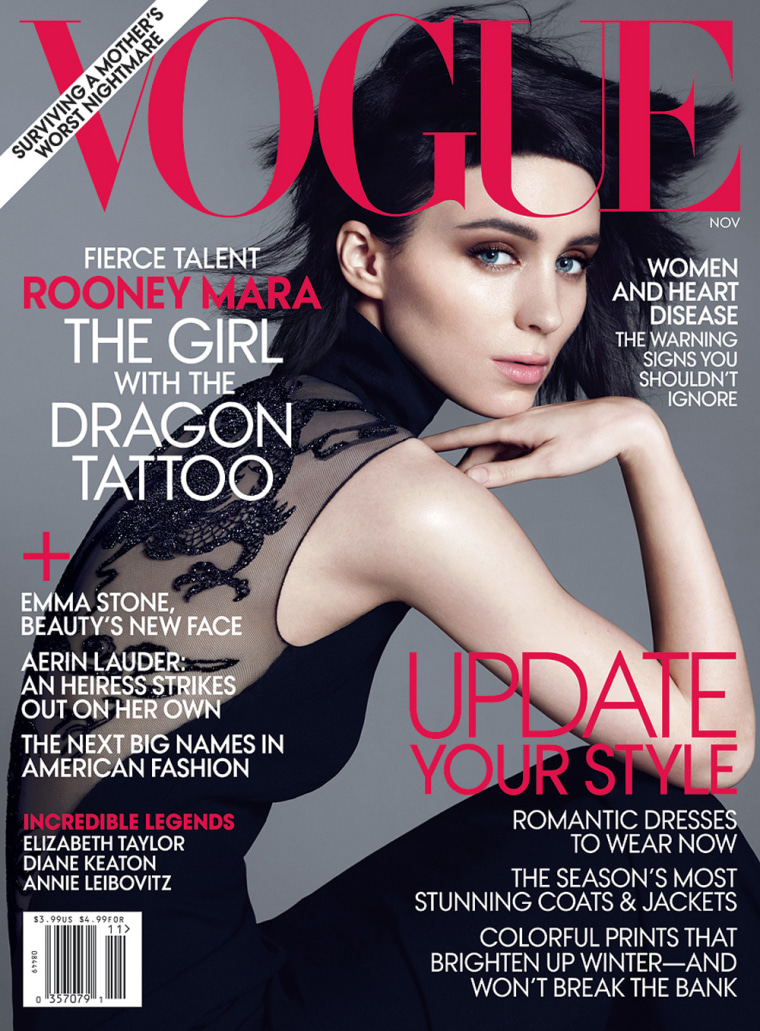 "We flew in people from New Zealand and Swaziland and all over the place," Fincher told Vogue. "Look, we saw some amazing people. Scarlett Johansson was great. It was a great audition, I'm telling you. But the thing with Scarlett is, you can't wait for her to take her clothes off."
That seems to imply that the opposite takes effect when Mara is onscreen, but stay with Fincher's logic here: "Salander should be like E.T. If you put E.T. dolls out before anyone had seen the movie, they would say, 'What is this little squishy thing?' Well, you know what? When he hides under the table and he grabs the Reese's Pieces, you love him! It has to be like that."
If you are a fan (or are remotely intrigued by what the new "Dragon Tattoo" movie might be like), and you only read one magazine piece today -- or just this week -- make it this one in Vogue. Mara talks about what it took to make her look like Salander (hint: lots of piercings, bleached eyebrows) and debunking the myth of being a "football heiress."
I, for one, might have a new favorite actress.