Warning: Spoilers for the "Downton Abbey" finale follow.
"Downton Abbey" creator Julian Fellowes told the New York Times he had no choice but to kill off family heir Matthew Crawley in the show's third-season finale, which aired Sunday in the U.S. and on Christmas Day in the U.K.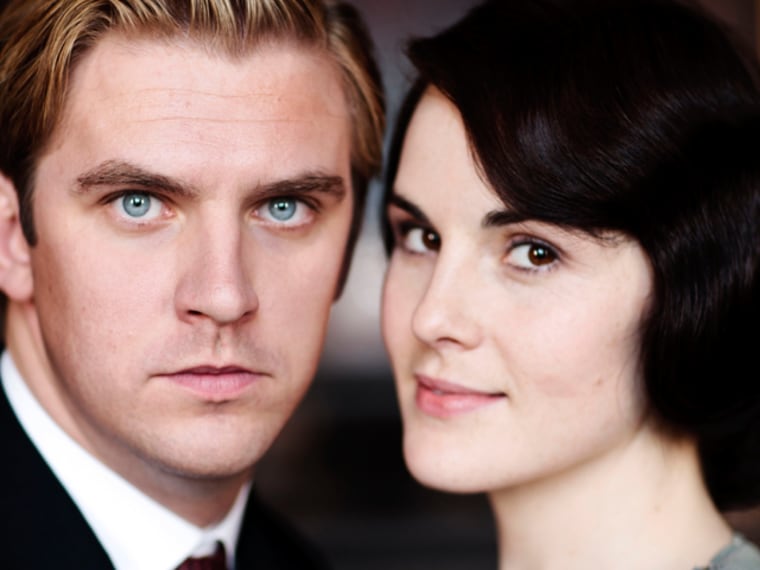 "I was as sorry as everyone else," Fellowes told the paper. "When an actor playing a servant wants to leave, there isn't really a problem – [that character gets] another job. With members of the family, once they're not prepared to come back for any episodes at all, then it means death. Because how believable would it be that Matthew never wanted to see the baby, never wanted to see his wife? And was never seen again at the estate that he was the heir to? So we didn't have any option, really."
Fellowes had hoped that actor Dan Stevens, who plays Matthew, would return for a couple of fourth-season episodes.
"With Dan, I had hoped that we would have one episode of this fourth season that I'm writing now, so we could have ended the Christmas episode on a happy note – the baby, everything lovely," Fellowes said. "And then kill him in the first episode of the next series. But he didn't want to do that. I didn't want his death to dominate the Christmas special, so that's why we killed him at the very, very end. In a way I think it works quite well because we begin series four six months later. We don't have to do funerals and all that stuff. That's all in the past by then."
It was a similar situation with actress Jessica Brown-Findlay, who played Crawley daughter Lady Sybil, and whose character died just after childbirth during the third season. "With Jessica, it seemed right to give her a whole episode that was about her death," Fellowes said. Both actors, he told the Times, wanted to make a clean break and not return for any episodes of season four.
Fellowes also told the paper that he had always intended for house servant Thomas to be homosexual, and that knowing his actions could result in prison time may affect that character's personality. "(I) felt it was believable that someone living under that pressure would be quite snippy and ungenerous and untrusting," he said.
Matthew's widow will play a major role in the upcoming season, Fellowes noted.  "I'm not giving anything away by saying that one of the main themes is the rebuilding of Mary," he said.
What would you like to see happen on "Downton Abbey" next season? Tell us on Facebook.
Related content:
More in The Clicker: