Don't think for a minute that "Downton Abbey" isn't as soapy as "The Young and the Restless," or that any characters are safe. In a heart-wrenching turn on Sunday's episode, Sybil's childbirth at Downton went horribly, horribly wrong. While her childhood doctor Dr. Clarkson fought to have her taken to the hospital for a new-fangled C-section, the new doctor Robert brought in, Sir Philip Tapsell, insisted she would be fine.
She was not. After delivering a healthy daughter, Sybil went into eclampsia-prompted seizures and died while her family begged for someone, anyone, to do something. Cora blamed Robert, Robert blamed himself, and everyone is devastated, especially new widower Tom.
Sybil's death was agonizing to watch, especially the frustration of how the family's social class affected their decision-making. Robert wanted Sir Philip -- who'd delivered the children of duchesses -- to deliver his grandchild, and poor Dr. Clarkson's past work with Matthew and Lavinia didn't exactly help his cause. And Cora being on Clarkson's side -- "I would have taken her (to the hospital) an hour ago" -- didn't help, as she deferred to her husband, as was expected.
The death shook the massive house. Seeing the white-faced staff in nightclothes hearing the news and watching tough guy Thomas break down was a brilliant example of how much Sybil, the "sweetest spirit under this roof," was loved. And other moments nailed it as well -- the motherless baby's cry just as Sybil passed away, and the Dowager Countess' suddenly unsteady legs as she entered the house after hearing the news. "We've seen some troubles, you and I," she told Carson. "Nothing worse than this."
But darn it, Mary and Edith, can't you just get along? With Sybil's dead body lying before them, Edith tried again to get her oldest sister to say they'll try and pull together but Mary just can't do it.
The other plots couldn't help but be completely buried under the weight of Sybil's death. Isobel may regret hiring clumsy Ethel as her cook, but at least it's respectable work. New footman Jimmy's attractive to the female servants, but it's Thomas' interest in him that rattled him. Matthew was worried that he's infertile, even though he and Mary have only been wed a few months. Mary's furious that Matthew was tentatively questioning her father's business acumen. And Edith got an offer for a regular newspaper column, sparked by her letter to the Times about women's suffrage.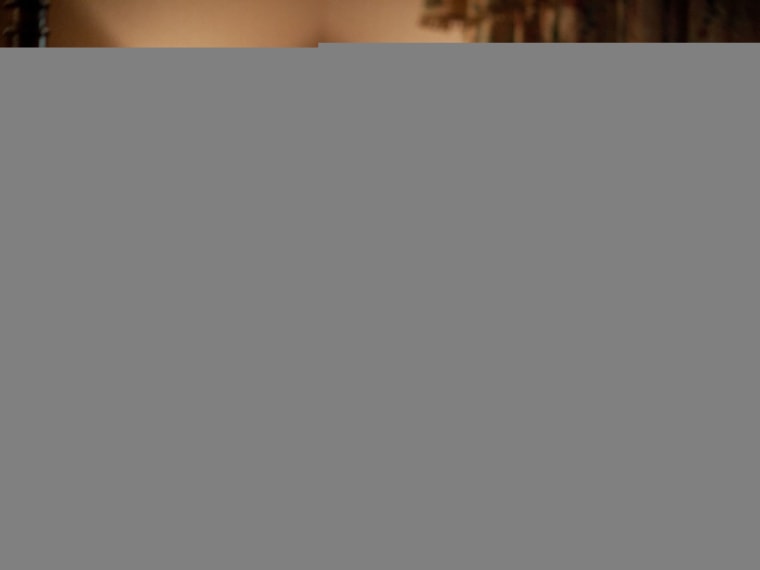 Bates and Anna's plot received the most screen time after poor Sybil, but is there anyone out there who's not sick of this one yet? Vera Bates' best friend, Mrs. Bartlett, let slip to Anna that she saw Vera scrubbing pastry out from under her nails, which means that Vera herself made the poisoned pie that killed her. Getting Mrs. Bartlett to admit what she saw is going to be a challenge, but she'd better admit it soon, because time just stops when the cameras travel to Bates' dreary prison.
Rest in peace, Lady Sybil. Like Melanie in "Gone With the Wind," you were the quiet glue that held the Crawleys together, and with you gone, more cracks will emerge in the family facade.
Best Dowager Countess quotes:
"When may she expect an offer to appear on the London stage?"  -- Because obviously that's Edith's next step after a newspaper column.
"If there is one thing that I am quite indifferent to it is Sir Philip Tapsell's feelings." -- If only Robert had felt the same way about Sybil's snooty doctor.
"A woman of my age can face reality far better than most men." -- So Robert, you needn't protect her from the word "urine."
"Don't look at me. Cora is right. The decision lies with the chauffeur."  -- Tom may be Sybil's husband, but he still once drove cars at Downton, and no one will ever let him forget it.
What will you miss most about Sybil? Tell us on our Facebook page.
Related content:
More in The Clicker: