Jimmy Fallon and Kelly Clarkson: Celebrities, singers, teachers. Yep, on Monday night we discovered there's a lot we can learn from them — like the whole history of duets!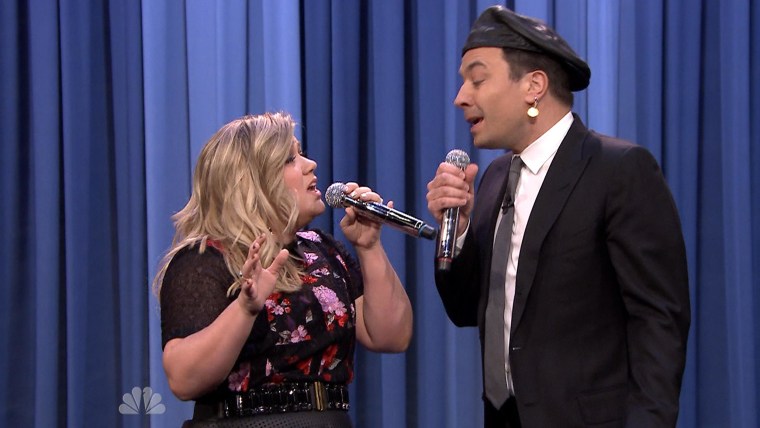 The "Tonight" host introduced the singer to the show by noting he'd recently read she was struggling to find people to do duets with. "I don't understand," he said. "I would love to do a duet with Kelly Clarkson."
Cue Clarkson, who popped out from behind the curtains. "Did somebody say duet?" she asked, patting her hair.
No more introduction necessary!
Fallon joined her on stage and the dynamic duo blazed their way through a collection of memorable duets, doing an awesome job whether or not they were imitating the original singers.
The massive medley included tunes by Sonny and Cher (1965's "I Got You Babe"); Dolly Parton and Kenny Rogers (1983's "Islands in the Stream") and Elton John and Kiki Dee (1976's "Don't Go Breaking My Heart").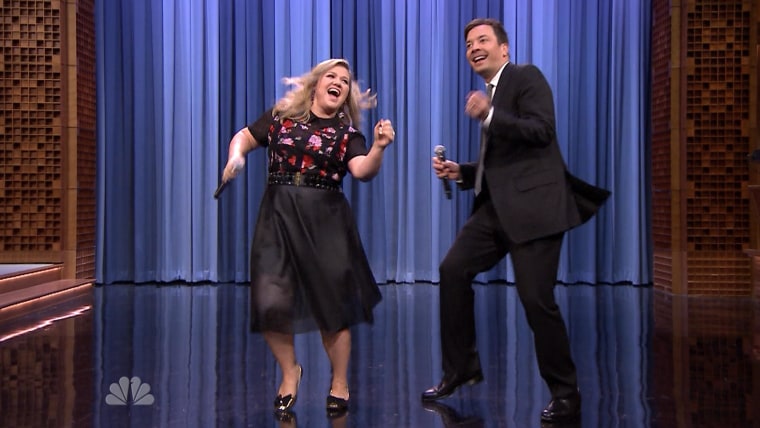 Check out the video to discover your favorite!
Bonus: Clarkson brought her adorable baby River Rose to the set, and the little gal charmed Fallon, as she does pretty much everyone.