This journey took a lot longer than the one traveled on the yellow brick road, but the famed red slippers Judy Garland wore in "The Wizard of Oz" are finally going back home.
The FBI announced Tuesday that a pair of the iconic ruby slippers stolen from a museum 13 years ago have been recovered.
The shoes are one of four pairs Garland wore as Dorothy in the 1939 classic. They were stolen in 2005 from the Judy Garland Museum in Grand Rapids, Minnesota. The shoes had belonged to memorabilia collector Michael Shaw and were on loan to the museum, which is housed in Garland's birthplace.
"I felt literally my knees buckle from underneath," Shaw told TODAY about the moment he learned about the theft. "I had them and took care of them for over 35 years."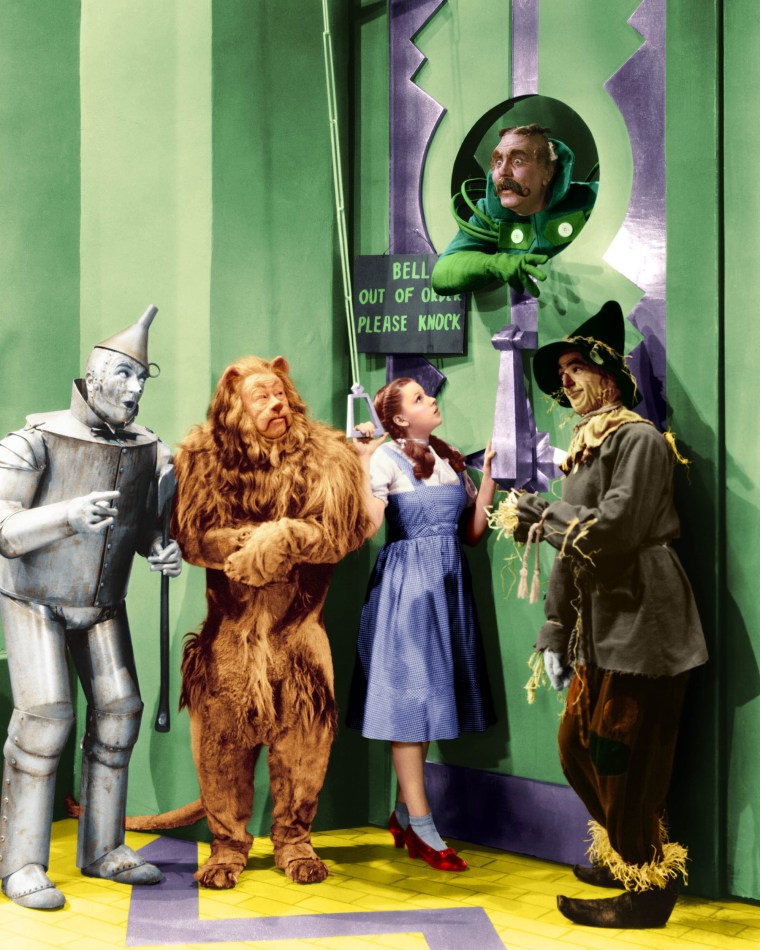 Another pair of the slippers had been available for public viewing at the Smithsonian's National Museum of American History until 2017, when the Washington, D.C., institution took them off display for restoration, launching a Kickstarter campaign to raise money for the effort.
Those shoes will return to display there on October 19.
"The ruby slippers are the holy grail of all Hollywood memorabilia," said Rhys Thomas, author of "The Ruby Slippers of Oz," who has tracked the case closely for years.
He estimated the value of the last pair of them sold in a private exchange was about $2 million.
An insurance company now owns the formerly missing slippers after paying Shaw $800,000 for the loss, according to The New York Times.
The FBI plans to reveal more details about the recovery at a news conference later in the day.