Florida historians have discovered a 40-year-old film clip of a clean-cut Jim Morrison that will give fans a different view of the Doors singer before his wilder days as a drug-using rock legend who drank hard and died young.
The 1964 black-and-white public relations film, shot at Florida State University (FSU), shows a nerdy-looking Morrison, a rock bad boy who died in 1971 at age 27, acting the part of a young man whose university application has been rejected.
The 16-minute video has Morrison among wholesome scenes of college life, parades and football, a sharp contrast to his image as a long-haired, leather-clad rebel poet accused of exposing himself and simulating a sex act at a Miami concert in 1969.
"It's incredible. He's so clean-cut and soft-spoken," said Jody Norman, archives supervisor at the State Library and Archives of Florida, and a Doors fan.
The Web site ifilm.com, which features video of all kinds, posted the clip under the heading "Jim Morrison: College Dork."
In the film, the Florida native plays a dejected would-be university student who reads a rejection letter from a school and then earnestly questions a school administrator as to why he can't go to college.
"But what happened? How come my parents and the state and university didn't look ahead?" he said.
Early deathThe Doors were one of the most influential rock bands of the 1960s whose hits included "Light My Fire" and "Riders on the Storm." They broke up a few years after Morrison died.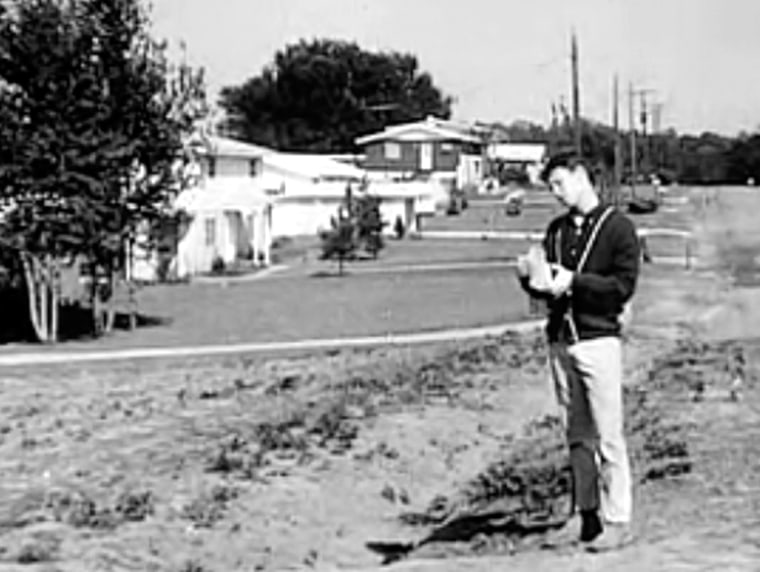 He was found dead in the bath of his Paris apartment on July 3, 1971, apparently of a lethal mix of alcohol and drugs. The French coroner's verdict of death by natural causes and his hurried burial sparked cover-up theories for years.
Norman said the film was among many turned over by FSU to the state archives and contained no identification or credit for Morrison, who would have been around 20 years old when it was shot. He was spotted by a sharp-eyed archivist who was reviewing the films.
"We know he was at FSU for a period of time and he did some acting when he was there," Norman said.
"It preserves some historical backdrop and background for some people who have made the state of Florida ... what we are today."
The film was incorporated into Florida's archives and the part featuring Morrison, which runs 1 minute and 17 seconds, can be seen here.