Charlize Theron's last role won her an Oscar; her next may bring a lawsuit.
The "Monster" beauty is playing Britt Ekland in HBO's "The Life and Death of Peter Sellers." But Ekland — the Swedish bombshell who was married to Sellers — is threatening to sue HBO to stop the bio-pic. Ekland has not seen "The Life and Death of Peter Sellers," but she and others who were close to the late Sellers were outraged by the Roger Lewis book the film is based on, which portrayed the actor as dark and deeply troubled.
The film is scheduled to premiere at the Cannes Film Festival next month, and HBO — in a last ditch effort to appease Ekland — is said to be negotiating a private screening with her. Ekland is saying she'll go, according to sources, but she'll bring her lawyers.
What's more, Ekland, who played a Bond babe in "The Man with the Golden Gun," is not happy about being played by the stunning Theron. "This actress is 6 feet tall, I am 5 feet 5 inches; she is 27, I was 20," Ekland snapped earlier this year. "It is nonsense."
Reps for HBO and Ekland didn't return calls for comment.
An all new low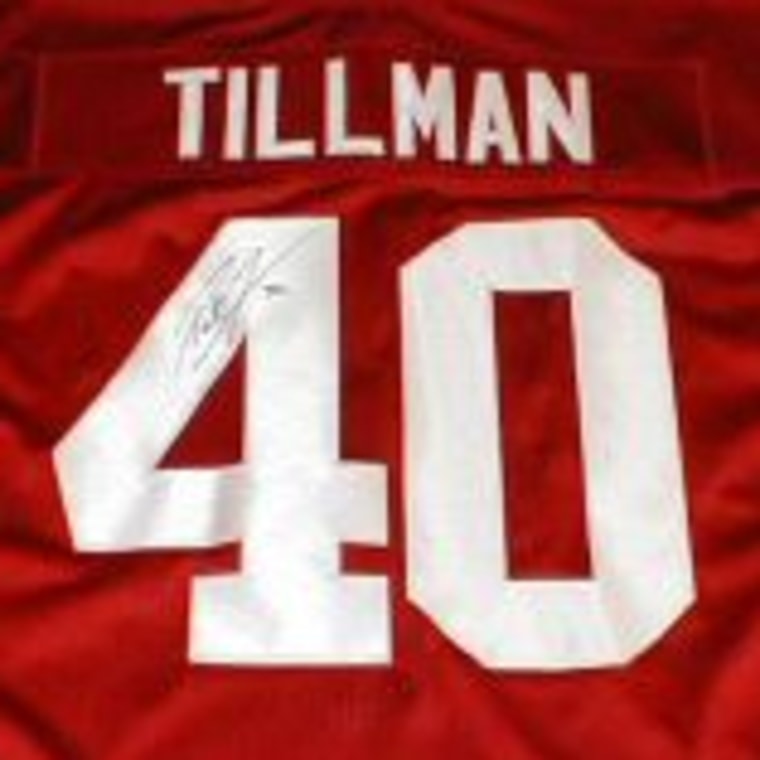 Some people will make a buck however they can.
Pat Tillman memorabilia has become hot property on eBay, with hundreds of items posted, some bringing bids in the hundreds and even thousands of dollars. A football jersey signed by the former Arizona Cardinal, who died in combat in Afghanistan, received more than 50 bids, driving the price to more than $2,000. "This is your opportunity to own one of the few jerseys signed by America's hero, Pat Tillman," noted one item description.
"It's despicable," Bob Schagrin, who owns Manhattan celeb memorabilia store Gotta Have It, tells the Scoop. "This is where the disgusting side of the memorabilia business rears its ugly head."
Notes from all over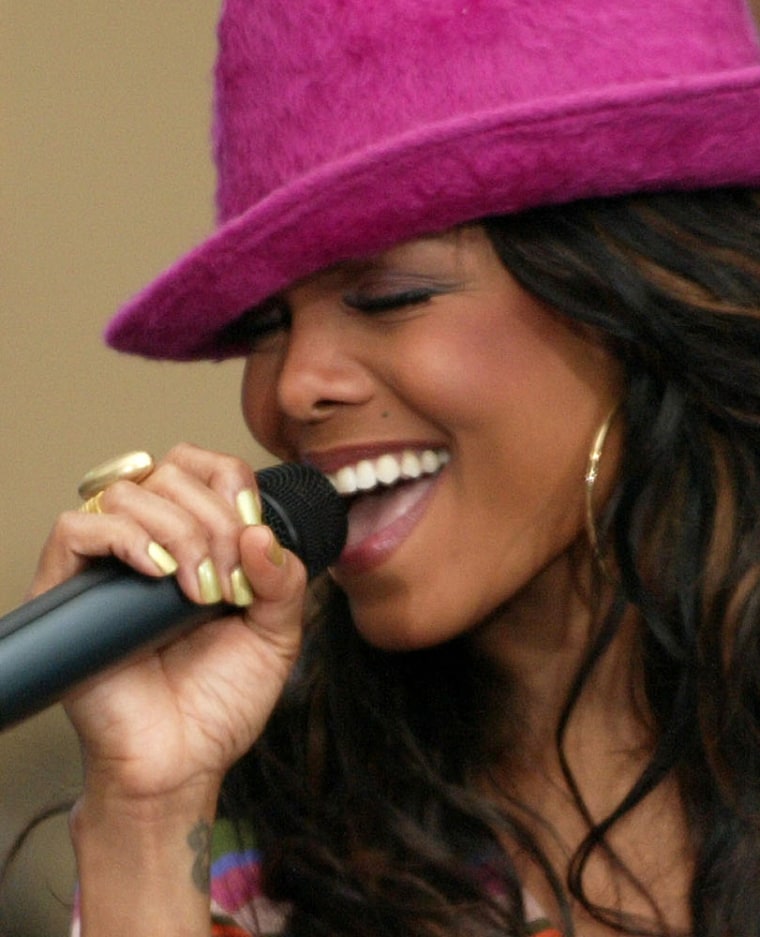 Breast-baring singer Janet Jackson is performing at the Black Entertainment Television Awards in June, says a source. . . . Belly-baring singer Britney Spears has been accused of being too raunchy in her Onyx Hotel tour. Now Britney is being defended by Jada Pinkett who, with her band Wicked Wisdom, also happens to be opening for Britney in the U.K. "It goes along with the freedom of expression," Pinkett told the BBC. "She has the absolute right to do whatever show she pleases." . . . . Meanwhile, the currently unattached Britney says she doesn't need a boyfriend. She has her mother. "The only person who gets me in my bedroom is my mom," Spears told the BBC. "She comes everywhere with me. When I get back from a show she always has my hotel room ready with incense, soothing candles and a nice hot bath."
Monday through Thursday on MSNBC.com.