Before Andrew Garfield took on the role of Marvel's web-slinging crime fighter, Donald Glover fans took to Twitter with "#donald4spiderman."
While that campaign resulted in plenty of buzz — and support from "Amazing Spider-Man" creator Stan Lee himself — it didn't result in Glover getting the part. But with Garfield standing down for Spidey's next adventures, could Glover finally be headed down the path to Peter Parker?
The actor stopped by TODAY on Tuesday morning and teased a little Spider-Man talk.
"I can't say I'm the next Spider-Man," he told us. But when asked if he could say that he wasn't the next Spider-Man, he hedged. "I can't say that either. I mean, it's not out yet."
Indeed, and it seems like fans shouldn't count him out yet, either.
"There's been talkings about it," he admitted. "I mean, I'd be honored to play it. It's really not up to me."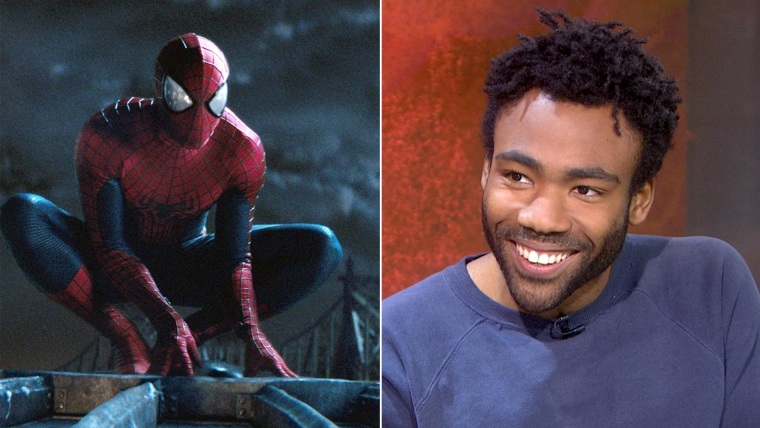 One thing is for certain: Whoever gets the part, Glover just wants Spider-Man's next on-screen adventure "to be good." And if it happens to be him, well, that's no problem. He'd be good.
"I personally think I would be amazing, like 'The Amazing Spider-Man,'" he said with a smile.
Well, he's already been amazing in his voice role on "Ultimate Spider-Man."
And, of course, the star has other opportunities to be amazing on the big screen this year. In July, fans can catch him in the highly anticipated "Magic Mike XXL." And on Friday, his latest film, "The Lazarus Effect," hits theaters nationwide.
Follow Ree Hines on Google+.