Dolly Parton might have many irons in the fire, still, she says that not a single one is in the business of keto or CBD.
In a post shared to her Instagram on Feb. 1, the country music singer, actor, philanthropist, and businessperson dismantled notions that suggest that she's lending her name to the endorsement of keto CBD gummies.
"Dolly Parton is not affiliated with, has not endorsed, and is not associated with any keto or CBD gummy product. She's more the cake, cookie, and cornbread type," the post, which was signed "Team Dolly," read.
According to Snopes, readers have been inquiring about Facebook ads that claim the "9 to 5" actor by name and feature her image-endorsed CBD gummies that could "reverse dementia." More, Snopes cited one advertisement's false headlines, which read, "Allegation(s) Against Dolly Parton Have Been Confirmed."
Snopes called the claims "false," noting, "No allegations were revealed after clicking the ads, and she never endorsed CBD gummies."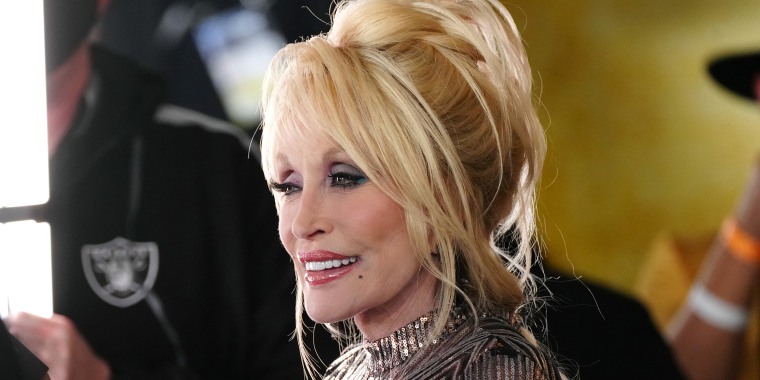 Fans of the singer were quick to chime in with their support in the comments of her post.
"I'll get the pitchforks," one replied. "You let me know where to meet you."
"Dolly is such a class act," a user wrote. "(And also WHO had the nerve?!)"
Another replied. "Okay, but imagine Dolly CBD products….. we would go crazy over that."
Though Parton's post confirms she's yet to join forces with keto or CBD distributors, the superstar recently "joined forces with Duncan Hines for the release of southern-inspired cake mixes as well as frostings, which quickly sold out online.
In a statement about the line last month, she noted that she has always " loved to cook and, growing up in the South, I especially love that authentic Mom and Pop kind of cooking."
Parton has long been open about her love of food, even releasing a cookbook in 2006 titled "Dolly's Dixie Fixin's: Love, Laughter, and Lots of Good Food."
She's previously talked about cooking for her coworkers while on location as well.
"I cook a lot when I'm on my movie sets," she told TODAY.com in January 2022. "I have this huge big pot, and I make chicken and dumplings. I'm famous for it, so everybody wants me to make that or a peanut butter fudge that I love and take on set with me. Everybody asks, 'When are you going to do the dumplings?' I always announce it a couple of days before so they all look forward to it. So, I've had my dumplings eaten by a lot of famous people."