One legendary country superstar. One modern-day pop princess (and "The Voice" coach). One hugely popular a cappella quintet. And one iconic tune: "Jolene." So what happens when all of those elements come together on "The Voice"?
A performance of a classic song like you've never seen before!
RELATED: Happy birthday, Dolly Parton! Here are 7 life lessons from the beloved singer
Parton was the star attraction on "The Voice" Tuesday night, visiting to promote her new NBC movie, "Christmas of Many Colors" as well as hang out with her goddaughter Miley Cyrus.
She joined Jennifer Nettles on stage to duet on "Circle of Love" from the movie early on, but it was her return performance that had everyone really paying attention.
RELATED: Dolly Parton on her childhood: 'We were rich in things that money don't buy'
That's because Parton joined Cyrus and Pentatonix for a totally a cappella rendition of her classic 1973 tune, "Jolene," and it was truly electrifying. The group stood on a stark, black-and-white lit stage in a semicircle and proved they are all true pros in the music world, never missing a beat or a note.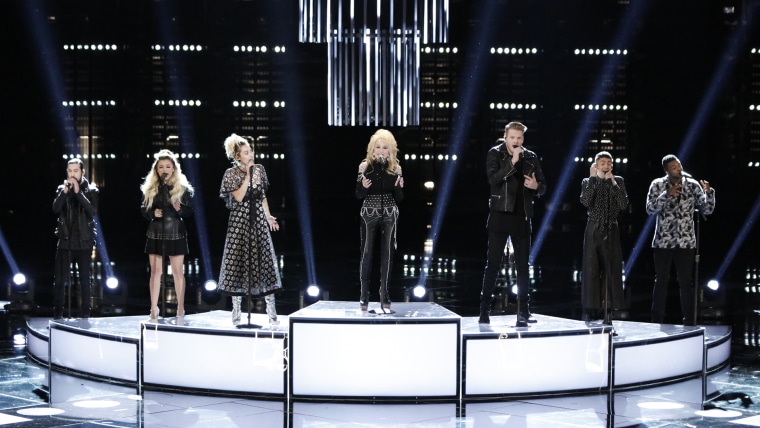 It was likely a welcome respite from other recent news for Parton, 70, whose home state of Tennessee has been ravaged by wildfires that have killed three and injured 14, plus briefly endangered her theme park, Dollywood.
As she mentioned in a statement on her website Tuesday, "I have been watching the terrible fires in the Great Smoky Mountains and I am heartbroken. I am praying for all the families affected by the fire and the firefighters who are working so hard to keep everyone safe. It is a blessing that my Dollywood theme park, the DreamMore Resort and so many businesses in Pigeon Forge have been spared."
At least she can still keep singing through the heartbreak — but that's one of Parton's most special qualities.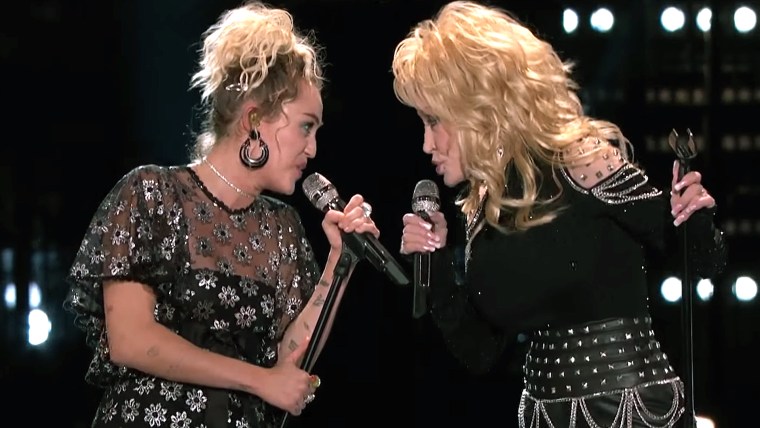 Follow Randee Dawn on Twitter.